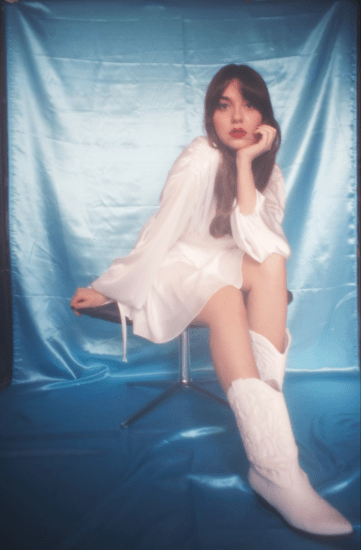 @skopemag news – thursday – may 25, 2023 @ 1 pm est
https://www.facebook.com/SkopeMag/
https://twitter.com/skopemag
https://www.youtube.com/@skopetv2
https://www.instagram.com/skopemag/
APP – Apple iTunes –
https://itunes.apple.com/app/id1465224822?mt=8
@skopemag APP – Google / Android –
https://play.google.com/store/apps/details?id=hr.apps.n207414718
Support @skopemag –
https://www.paypal.com/donate/?hosted_button_id=3APKAKT8K6ETW
DEMI LOVATO RELEASES "COOL FOR THE SUMMER (ROCK VERSION)"
The new version features edgier re-recorded vocals and updated production from Warren 'Oak' Felder, Keith "Ten4" Sorrelles, and Alex Nice, giving the summer anthem a newfound intensity. "Cool for the Summer" was originally released 8 years ago as the lead single from Demi's fifth studio album, Confident. The 3x platinum track became an instant global hit, topping charts worldwide and peaking at #1 on Billboard's Dance Club Chart.
NEWS: Solid Grooves returns to DC10 Ibiza for an unstoppable second season
Solid Grooves' renowned weekly Ibiza residency is set to return to clubbing mecca, DC10, after a roadblock season in 2022. Bringing their distinct, signature sound for another unforgettable summer season, this year's edition will run every Thursday from 8th June to 28th September.
Afro-Caribbean Artist Timaya to Release New Single "My Moto" & Hints at Upcoming Album
World renowned Nigerian singer and songwriter Timaya, also known as Don Dada and Egberi Papa 1 of Bayelsa, releases his new single "My Moto" today. The track is from his upcoming album, which is highly anticipated by his fans and music lovers worldwide.
"My Moto" showcases Timaya's distinctive Afro-Caribbean sound, which fuses elements of dancehall, hip-hop, soca, and Afrobeats. Produced by award winning producer Yung Willis the song embodies Timaya's signature high-energy beats, catchy lyrics, and an irresistible melody that is guaranteed to get listeners moving.
Home Is Where Release New Single "floral organs" From Anticipated New LP 'the whaler' Out June 16th
Palm Coast, FL-based quartet Home Is Where today released "floral organs," the second single from their highly anticipated new album the whaler due out on June 16th via Wax Bodega. The album's exuberant closing track showcases the genre-bending rock band at their best, where sleigh bells and a harmonica pair perfectly with their punk spirit. Frontwoman Brandon MacDonald explains it's about "reconciling with spending life reconciling life & how the end always fits with the beginning" as her vivid lyrics depict a glimmer of hope and a smile even as buzzards come to feast on a dead whale.
Atlanta Dream Pop Artist BATHE ALONE Announces Double EP; Listen To "In Your Wake" Now
Tomorrow, they will share the blissful electronic pop single "In Your Wake," which tackles taking control over one's future. Bailey adds, "Sometimes fate does what it wants, and you don't really have a say in it. This song is an internal discussion about trusting yourself and that you're making all the right decisions for the future that you want. Sometimes when you're feeling like things are moving slow or you're on the wrong path, you really just need to believe that you're headed somewhere by your own design. 'Wake' is someone's action, wrath, energy, and determination. It's the breaking of fate and attempting to take control."
TENHI release lyric video of the new track 'Elokuun linnut'
TENHI reveal the lyric video 'Elokuun linnut' ("Birds of August") as the final single taken from their forthcoming new album "Valkama" ("Harbour"/"Shelter"). The long awaited new full-length of the Finnish dark folk ensemble has been slated for release on June 9, 2023.
LOPHIILE ANNOUNCES "THE GOOD DAYS BETWEEN" OUT JUNE 9 VIA BLUEWERKS
The latest sonic adventure from lophiile is a musical diary of his time spent living in London, a heartfelt ode to the creative melancholy of the city's atmosphere, weather, and music. The rhythms, harmonies, and textures intertwine into a mosaic that pays tribute to an enchanting and somber muse. The Good Days Between marks lophiile's first release since his 2019 EP To Forgive, which followed his work as a member of Radiant Children, a contemporary R&B trio who released their debut EP TRYIN' in 2018.
Colt Ford and Bryan Martin honor Mental Health Awareness Month with new single "Help"
"Addiction and mental health isn't talked about enough. We've got to talk about it more, we've got to bring it to the light," pleads Ford. "It doesn't matter who you are, what you do, where you're from, or what your circumstances are; if you need help, don't be afraid to ask somebody."
Childe Shares New Single "Better Friends" / Announces Debut Album Out Sep 8 via Lower Third
Modern storyteller and pop connoisseur, Childe, announces his 9-track debut album Stoned & Supremely Confident set for release September 8 via Lower Third. The announcement is paired with the brand new single "Better Friends", and accompanied by the official video.
"Stigma" new album "First Call"
"First Call" is the second studio album of the band Stigma: five rocking songs tell musically and lyrically each its own story. Starting with the tense relationship between two people in "Obsession" to the pain and loss in the half ballad "Fallen Angel" to the conquests with their tragic side effects in "Spanish Pride". "Arabian Nights" is a critical tribute to the Arab world and a wake-up call to overcome all ongoing conflicts. "Fire" is a positive song about the cycle of destruction and renewal of a fire in analogy to the cycle of life.
LUISA SIOROU REVEALS GORGEOUS NEW OFFERING, ' MISS ME MORE'// LISTEN HERE
Announcing herself in captivating fashion today is German-born artist, Luisa Siorou. Having gained support from areas such as Wonderland, House Of Solo and more on the back of her intricate glitter-pop, Siorou continues her ascent with the reveal of bittersweet pop ballad 'Miss Me More'. Packed with dreamy guitars, soaring melodies, and vivid imagery, the track showcases Siorou's floaty vocals and deeply personal songwriting to create a track perfect for repeat listens.
9Left Dead Release New Single "One Last Day" via Dead Ned Productions
9Left Dead recently made the trip to Nashville, Tennessee to record their new EP Love After Death with multi platinum producer Malcolm Springer at East Iris Studios (formerly House of Blues Studio).
The first single "One Last Day" is a pure hard rock heavy hitting love story that grabs you by the heart and won't let go. It is now available on all platforms via Dead Ned Productions.
Double Double Whammy signing Allegra Krieger announces LP / Shares "Nothing In This World Ever Stays Still" via FADER
Today, Allegra Kreiger is announcing her signing to Double Double Whammy (Florist, Babehoven, Hatchie) for the release of her LP I Keep My Feet on The Fragile Plane (out July 21st). A New York-based songwriter, Krieger has been attracting attention in the city in recent times, playing with artists like Joanna Sternberg, Greg Mendez and Young Jesus, and her budding fanbase as grown to include some prominent songwriters, including Tomberlin, who called Krieger's last LP one of her favorite albums of 2022, Adrienne Lenker, and Krieger was recently announced as an opener on Angel Olsen's fall tour.
MALAWIAN DJ, PRODUCER AND ACTIVIST CHMBA RELEASES THE INFECTIOUS RHYTHMS OF 'OKONGOLA'
On May 12th, DJ and producer Chmba releases her breath taking new single "Okongola" lifted from her forthcoming highly anticipated EP "Okongola Caucus" released June 16th; The EP will showcase her impressive musical ability and beatmaking skills, exploring love in all forms from romance to parental and distance in love untangling, freedom and barriers to love overlapping.
Asher Ossn shares impressive debut EP 'Heavy Burden'
Coming as a striking new voice, 22-year-old Asher Ossn is here with his debut EP 'Heavy Burden'. Born from internalized emotions, Heavy Burden comes as a cathartic body of work taking shape as four genre bending uploads. See below for the track list;
Nat Myers releases hopeful new single 'Pray For Rain'
Sharing his hope for a brighter future ahead, Nat Myers has released the new single 'Pray For Rain', which is taken from his forthcoming debut album Yellow Peril (out June 23 via Easy Eye Sound).
The Teskey Brothers Share "Remember the Time"
The Teskey Brothers release 'Remember The Time' – the final glimpse into their third studio album, The Winding Way – out Friday June 16 on Glassnote Records. A nostalgic gem that feels like one of your favourite classic soul songs, 'Remember The Time' reflects on love in its many shapes and forms – a celebration of how relationships grow and develop through tough times, while also accepting that we may never really stop yearning for the 'good old days'. 'Remember The Time' heaves with the energy of a room full of musicians, basking in the simplicity of jamming together on a great soul track and having a whole lot of fun in the process.
American Trappist shares 3rd single "Temple Song"
"I've stopped trying to justify it to myself or figure out why but I've always struggled with depression, on and off of medication, in and out of therapy, in relative safety and at risk of compromising my body.
PABLLO VITTAR ANNOUNCES 'NOITADA' WORLD TOUR DATES, RELEASES "CADEADO" VISUAL
"Cadeado" was filmed at Prachina Da Cultura in the Vicente Pinzon neighborhood of Fortaleza in the Northeast of Brazil, which is known for taking the brega genre global. The high energy dance video lights the neighborhood ablaze, harkening back to the sounds of Vittar's early musical roots.
KRIGSGRAV Release New Single "An Everflowing Vessel"
Texan black metal trio KRIGSGRAV have released their "An Everflowing Vessel" via No Clean Singing. The song is from their upcoming release Fires In The Fall which will be released on June 23rd, 2023 via Wise Blood Records.
The band comments: "This song deals with the idea that as a species we feel the need to exploit and destroy our natural environment while giving no regard to what that will do for the future. It's the idea of continued insanity of destruction and thinking it will get better on its own. It won't."
JUNO-Winner Dominique Fils-Aimé Shares Soulful "My Mind At Ease" + Announces LP Out 9/22
The track comes with a stunning video shot at Olympic Stadium, Montreal and directed by Adrian Villagomez, and choreographed Mel Charlot, renowned for her work with Grammy Award Winner, Lizzo. A grand return for one of Canada's most intriguing singers.
JESSE ROYAL RETURNS TO BRING "HOPE" WITH ROMAIN VIRGO
Following his nomination for a GRAMMY with his last full album (2021's ROYAL), Jesse Royal returns with this powerful, rousing track speaking about ways to fight for justice, uplift his community, and move forward. This is the first new song from Jesse (besides features on other artists' tunes) since ROYAL and begins his next cycle of releases, which will culminate in a new EP later this year. He is joined on "Hope" by superstar Romain Virgo, whose 2015 reggae version of Sam Smith's "Stay With Me" topped the charts in numerous Caribbean countries, and whose 2018 album, Lovesick, hit number one on the Billboard reggae chart. The combination of both singers over a propulsive track produced by Sean Alaric provides one of the most powerful singles you will hear this year.
SAM RYDER DEBUTS "FOUGHT & LOST" FEATURING THE LEGENDARY BRIAN MAY
Nat Myers "Pray For Rain"
ORYAD Release Gothic Horror Video For "Blood" And New Album Sacred & Profane
The mystic prog metal ensemble, ORYAD, from Tennessee and Colorado combine a wide variety of influences, including opera, jazz and metal, into their distinctive sound. Their music is also deeply connected to nature and the myths of their home, and these themes are central to the debut album Sacred & Profane, which is available now. ORYAD also draw from gothic horror sounds and imagery, which are prevalent in the new theatrical music video for "Blood".
ARMANI WHITE RELEASES NEW MUSIC VIDEO FOR "SILVER TOOTH." FEATURING FERG
Asserting himself as the breakout new artist of the year once again, gold-certified charismatic West Philly rapper Armani White teams up with Ferg in the technicolor, larger-than-life new video for "SILVER TOOTH.," the latest single from his heralded debut EP Road to CASABLANCO
INDUCTION Unveils New Track, "A Call Beyond;" European Shows With Sonata Arctica, Stratovarius, And Accept Announced
Following their feature in a documentary on Germany's public TV station SWR about the future of metal, unstoppable progressive symphonic power metal machine INDUCTION returns with another uplifting new song, "A Call Beyond." The track, which comes just six months after the release of their sophomore album Born From Fire, proves they are indeed the spearheads of the next generation of power metal.