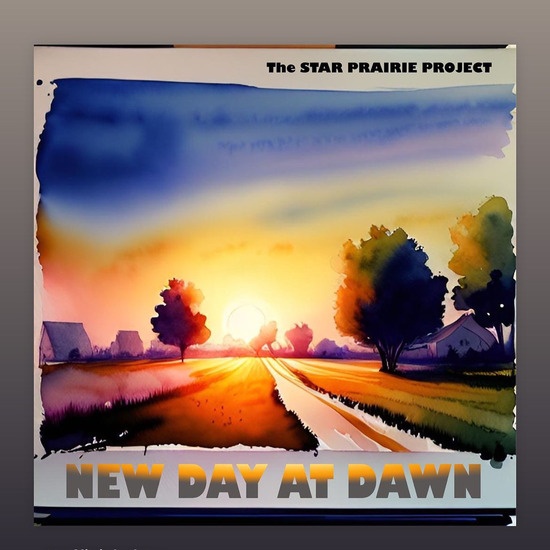 Star Prairie Project is a band with quite a history behind it. Made up of only one true permanent in Nolen R. Chew Jr., Star Prarie Project is difficult to explain. Nolen frequently collaborates with other artists to bring his songs to life, giving the band a uniquely varied sound. But, how exactly did Star Prairie Project start, and build itself up to the place where it is today?
Listening to the band's body of work, it's hard to believe that Nolen only picked up the guitar on his 52nd birthday. On a whim, he'd begin seriously practicing the instrument, and from there his passion for the arts would begin to grow. Things would truly kick off however when he attended a local music jam in the village of Star Prairie. Watching the musicians play inspired him, and before long, he'd become eager to pursue his own music career.
Now. even before he picked up the guitar, Nolen was already an avid fan of music. He'd listen to acts like Frank Sinatra, Roy Orbison and Patsey Cline, noting The Beatles in particular as a big inspiration in both his life and artistic choices. Armed with nothing more than this rudimentary understanding of music, a love for poetry, a used guitar and the help of musicians he'd met at Star Prairie, he'd begin his own musical project.
Star Prairie Project's early work was simple, recorded in home studios and born of pure passion. In 2019 however, things would begin to change as Nolen took his project to professional heights. Their first label quality record, "Panacea," in July 2020, and from there the band only continued to expand. Nolen would appreciate this success, but the true reward for him is in the process of creating art in of itself.
Nolen doesn't allow anything to pass him by. With his trusty iPhone, he's always prepared to record something when inspiration strikes him, so he doesn't lose any ideas. This honest approach to music creation leads to a grounded style of writing that the band's known for. It's worked well for their body of work so far, leading to many excellent releases and plenty of success.
https://thestarprairieproject.net/
When it comes to his music, Nolen allows himself to be inspired by anything and everything he finds fitting. Star Prarie Project's last album, "Fight or Flight," was a concept album surrounding the disintegration of the post-World War II world. While this album had grand aspirations, others can be more grounded and simple, it's all a result of Nolen's creative process.
Ultimately, Star Prarie Project's goal is to continue creating new music for their listeners. Nolen finds himself always fascinated by new ideas, and for him, he has a duty to record these ideas and share them with the world. While there are certainly many things he doesn't see eye to eye with in the music industry, he believes life's too short to hold back, and as such he pushes forward with his creative vision.