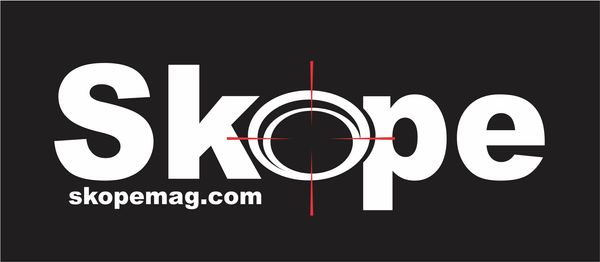 @skopemag news – sunday – may 14, 2023 @ 2 pm est
https://www.facebook.com/SkopeMag/
https://twitter.com/skopemag
https://www.youtube.com/@skopetv2
https://www.instagram.com/skopemag/
APP – Apple iTunes –
https://itunes.apple.com/app/id1465224822?mt=8
@skopemag APP – Google / Android –
https://play.google.com/store/apps/details?id=hr.apps.n207414718
Support @skopemag –
https://www.paypal.com/donate/?hosted_button_id=3APKAKT8K6ETW
The Mortal Prophets Announce New LP
Today, NYC experimental rock outfit The Mortal Prophets (helmed by John Beckmann) announce their sophomore LP, Dealey Plaza Blues, and kick off the record cycle with the record's first single, title track "Dealey Plaza Blues." The single additionally comes with an accompanying video directed by Michele Civetta.
THE KVB Celebrate Release Of New Album ARTEFACTS (REIMAGININGS FROM THE ORIGINAL PSYCHEDELIC ERA) With Mesmerizing New Music Video!
After weeks of anticipation, the brand new album from Manchester-based post-punk duo, The KVB, is finally released today! Artefacts (Reimaginings From The Original Psychedelic Era), as the title suggests, features 11 tracks of unique interpretations from the groundbreaking and influential psychedelic rock explosion of the 1960s. Fans have already tuned in to the album's first two singles, a fantastic version of Status Quo's "Pictures Of Matchstick Men" as well as a slowly throbbing, dark wave take on 13th Floor Elevators' tripper "Reverberation," and now, just as the full album is being released to all digital platforms as well as CD, The KVB share another side of their new project.
DERRICK MILANO RELEASES R&B SLOW MIX TO "DA GIRLS"
Produced by Milano and company (OG Parker, Romano, tenroc, and Mike Woods), a pulsating beat simmers into the bouncy drum pattern as his smooth flow sets the tone for the track. Meanwhile, Ciara's affirming lyrics drift in a hypnotic motion over the chant-like hook, "This is for the girls getting money. This is for the girls that's in love with theyself. This for all the girls that's I-N-D-E-P-E-N-D-E-N-T. This for all the girls that be living stress free. This for all the girls on a mission like me." "Da Girls (R&B Slow Mix)" illustrates Milano's flair for an arresting and unshakeable melody once again, amounting to a syrupy banger that celebrates women around the world.
BAILEY ZIMMERMAN'S FULL-LENGTH DEBUT, RELIGIOUSLY. THE ALBUM., OUT NOW
Heartbreak, change, growing up, letting go, moving on, and (maybe) finding love are just a few of the relatable stories Zimmerman shares on the album with intimate attention to the small things. The anxiously awaited project hits close to home, with songs that recall every little detail—whether it be the last ember of a Marlboro light, the emptiness of a goodbye kiss, or the final tear before walking out the door. It's raw and real 21st century country, mixing lyrics that tug at the heartstrings with a sense of humor, a whole lot of soul and just enough of a rock kick to bring an arena to its feet.
R&B TEMPTRESS KIANA LEDÉ RELEASES NEW SINGLE "DEEPER" TODAY
Platinum-selling Phoenix-raised and Los Angeles-based artist and R&B's foremost femme fatale Kiana Ledé uncovers a brand-new single entitled "Deeper" today via The Heavy Group/Republic Records.
Chavo & Pi'erre Bourne offer a warm welcome to 'Chavo's World' on new mixtape
Chavo's World 3 feels like an audible trailer of Chavo's past, present, and future. With each track seamlessly blending into the next, the musical synergy between Chavo and Pi'erre feels magnetic throughout. The Boston-born rapper's cool-as-a-cucumber delivery complements Pi'erre's dreamlike production on tracks like "Procedure" and "HEY!" While the majority of the project finds Chavo devouring beats solo, bangers like the Veeze-assisted "Postman" and "Black Tint" collaboration with Pi'erre unveils his capability to spit bars and pass the baton without missing a beat. Chavo's World 3 is also home to the pre-released single "Call On Me," where Chavo makes it clear that he's always on speed dial for the ladies.
Iguana Death Cult Share "I Just Want A House" Single + Video via The Big Takeover
Today, Dutch rock band Iguana Death Cult shares their highly anticipated LP Echo Palace (via Innovative Leisure), following the release of three stellar singles, "Oh No," "Pushermen," and "Sensory Overload," with praise from outlets such as DIY, Under the Radar, American Songwriter, Paste, and more.
REGGIE BECTON RETURNS WITH NEW VIDEO FOR "SADBOY"
Directed by Becton's longtime creative collaborators, Chris Felix and Sir Thurston, the "Sadboy" video finds him on the prowl for love, frantically speeding through the city as he searches high and low for his other half. As he comes to grips with conflicting thoughts of calling it quits or finishing what he started, the visual is an encapsulation of the heated battle between the heart and mind.
New Music This Week from Alison Goldfrapp, Animal Collective, Béla Fleck, The Jonas Brothers, Moby and More
New Releases for May 12, 2023 – Here are the AllMusic editors' picks for the most noteworthy releases this week. Looking for more? Visit our New Releases page.
No Etiquette Keep the Spirit Alive With Riveting 6-Track Jump Up Drum & Bass EP 'Revival' on Bassrush Records – OUT NOW
The package contains the lead single "All To You" (out this week), and their previous compilation appearances via "Hit Em" on the Prototypes' curated album 'Interaction,' as well as "Head Rearranger" on the recent 'Prophecy' compilation. They have provided live support for Nero, Lektrique, ATLiens, and have dropped collabs with One True God and LICK.
Longstanding Celtic-Rockers The Mudmen Celebrate Strong Work Ethic on Toe-Tapping "Farmer's Tan"
There's nothing like putting in a hard day's work – and then having something to show for it! Alvinston, ON-based Celtic-rockers the Mudmen pay tribute to the ultimate sign of hard work in their fun, toe-tapping, raucous ditty "Farmer's Tan" – available now.
Solo Artist Timea Göghova Releases New Video "World of Terror"
Solo artist, singer, and songwriter Timea Göghova is thrilled to announce the release of her latest video, "World of Terror," taken from her upcoming album "Wild Storm", due for release on June 17th, 2023 via Epictronic Records. The video is a mesmerizing visual experience that is sure to captivate audiences around the world.
James Hype Unleashes Raw, Old-School Inspired House Anthem "Lose Control" as Sophomore Single on Insomniac Records – OUT NOW
The single is being positioned as the official EDC Las Vegas festival anthem, included on the forthcoming EDC compilation, used in the firework show and other experiential on-site activations. His label debut "This Feeling" alongside Vintage Culture from 2021 drew radio support from BBC R1, Capital Dance, Kiss FM, Sirius XM and iHeart Radio. He has upcoming performances at Royale (Boston), Beyond Wonderland at the Gorge, Echostage (D.C), Brooklyn Mirage, Mysteryland, ARC Music Festival, Barrakud Festival, Electric Love Festival, and more.
VIA ATLANTIC RECORDS | PORTUGAL. THE MAN SHARE NEW SONG – "Thunderdome [W.T.A]" featuring Black Thought & Natalia Lafourcade
Multi-platinum, GRAMMY ® Award-winning rock band Portugal. The Man release new song, "Thunderdome [W.T.A]" featuring Black Thought & Natalia Lafourcade.
Lost In Dreams Reopens Its 'Gateway' Compilation With 6 Diverse Tracks on Vol. 4 – OUT NOW
Based out of Perth, TWERL is an Aussie producer taking impressive steps in the bass music scene with a genre-bending sound covering melodic trap, hardwave, heavy bass, and emotive electropop. He's about to make his debut on Lost In Dreams Records with a single featured on the label's 'Gateway' Vol 4 compilation. His offering "Escape" is a dreamy, high-energy melodic bass creation that gallavants around uplifting vocal hooks, ethereal melodies, sparkling piano keys, punchy drum arrangements, an effervescent video game-sounding lead fueled by glossy arpeggiations. TWERL has released tracks alongside Slumberjack, Pauline Herr, Heimanu, Devault, Luude. His recent collab "Under Bright Lights" with Ekko & Sidetrack on NIGHTMODE has amassed 1.4M streams, and pulled in radio support from Blanke – Triple J Friday Mix), Grafix – Live Stream S03E2.
WOODEN VEINS: Chilean melodic doom metallers premiere "Ganymede" video
WOODEN VEINS, formed by Chilean musicians mostly based in European countries, engages in classic melodic doom metal, combining it with progressive and gothic elements, exploring even further as they bring more heaviness and even some latin flavour into their sound.
News Submission – Steve Hewitt – Jealous Man Video & Single
Jealous Man is the dark-hued and brooding new single from British singer-songwriter Steve Hewitt. With it's open-hearted delivery, intimate story telling and folk-roots influences, the song is the latest in a stream of releases from an independent artist exploring the dimensions of Americana, Country and Alt-Folk.
"Andy (Some People)"
The lyrics of the song tell the story of a character named Andy, who starts off in a happy home but later becomes entangled in criminal activity and develops self-destructive habits. The song delves into how these choices not only affect Andy but also the people around him. Lines like "His bad habits introduced her to benzos, And one day the benzos made him go mental" paint a vivid picture of the consequences of poor choices and destructive behavior.