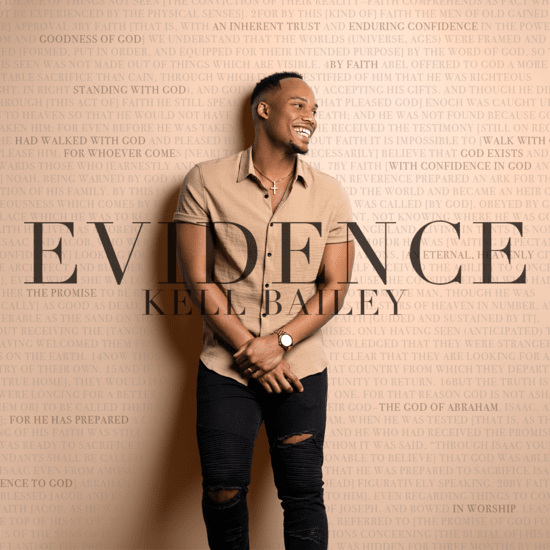 Writing upbeat jams about faith can be difficult, as getting heavy-handed with the topic is easy. Kell Bailey's latest single, "Faithful God," featuring Mariah Lanee and Jeremy McKain, achieves this by celebrating the power of faith and belief in God. The track is a refreshing departure from the often-heavy themes of contemporary Christian music.
From the opening bars of the track, it's clear that "Faithful God" is a high-energy anthem that will get listeners up and moving. The upbeat tempo and driving rhythm are punctuated by the bright, brassy tones of the trumpet, creating a sound that is both triumphant and exhilarating. It offers a catchy and light-hearted take on the importance of staying faithful to God in times of hardship.
At its core, "Faithful God" is a song about the power of belief. The lyrics emphasize the importance of trusting in God and his plans, even when life throws us curveballs or when we face difficult times. The chorus of the song is particularly memorable, with the repeated refrain of "faithful God" featuring artist Jeremy McKain being a highlight of the song.
One of the standout elements of "Faithful God" is the way in which it manages to be both deeply spiritual and incredibly fun. The song's message is rooted in faith and belief, but the upbeat tempo and catchy melody give it an infectious quality that is sure to get listeners moving. The arrangement's jazzy, celebratory vibe sets it apart from other contemporary Christian songs.
The vocal interplay between Bailey, Lanee, and McKain is also excellent, with each artist bringing their own unique style and energy to the track. It creates a sense of unity and harmony that reflects the song's message. Bailey's vocals are clear and strong, with a smooth, soulful quality that is well-suited to the uplifting nature of the track. Lanee's sweeter delivery accentuates Bailey's well, and McKain steals the show with his strong performance in the second half.
Lyrically, "Faithful God" is a straightforward song about the power of faith and belief in God. The verses highlight the importance of turning to God in times of trouble, as he will always be faithful to his people. The chorus is a simple but powerful declaration of faith, a reminder of God's unwavering love and support.
"Faithful God" is an excellent addition to Kell Bailey's discography. The track showcases the artist's range, versatility, and ability to craft memorable, meaningful songs that resonate with listeners on a spiritual and emotional level. With its catchy melody, driving rhythm, and powerful lyrics, "Faithful God" is a must-listen for anyone who loves uplifting, high-energy Christian music.