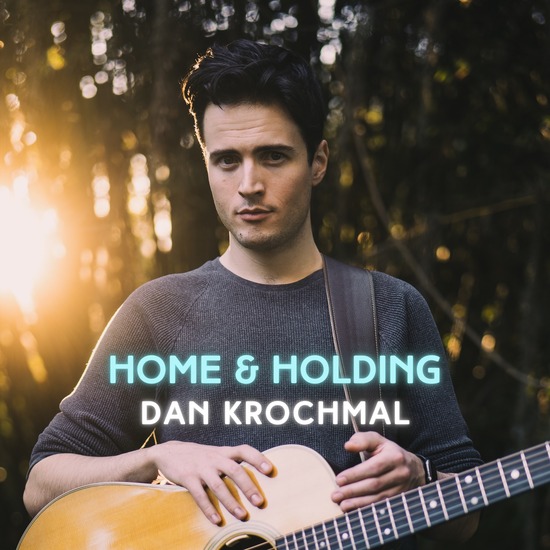 Dan Krochmal is an Australian-born singer/songwriter now residing in NY and is exploding on the music scene!  His most recent release is titled "FOMO" and is the second single being featured off of the upcoming album, 'Home & Holding'.  As soon as I hit play, I knew I was hearing something special from Dan Krochmal because he performs like a true champ!  The confidence level is off the charts when you listen to Dan Krochmal as he takes you on one unforgettable ride through "FOMO"!
Right from the start, the listener is instantly hooked in to the cool sound and smooth style Krochmal conveys on "FOMO".  The song is catchy & fun and the audience will immediately be drawn into the feel-good environment.  Dan Krochmal has a unique way of connecting with people through his fine-tuned voice, potent lyrics and masterful playing.  Vocally and musically, Dan is simply on top of his game here with "FOMO".  There is an appealing Pop sound in place as you spin "FOMO" where you sense that major airplay and hordes of new fans await Dan Krochmal!
I was highly impressed with Dan's overall efforts on his latest release, "FOMO" and can't wait to hear the upcoming album in full!  It's worth noting that Krochmal was invited for a private audition for "American Idol" in 2020 and later would get a chance to perform for: Katy Perry, Lionel Richie, and Luke Bryan.  I feel Dan Krochmal has a long, eventful career ahead of him with many more songs to write and perform.  For now, just sit back and enjoy the wonderful beat and melody of "FOMO" and also be sure to SKOPE out the official music video: https://youtu.be/LgGj0sxQU90.  
https://www.instagram.com/dankrochmal/ 
https://www.youtube.com/dankrochmal 
https://www.facebook.com/DanKrochmal 
https://open.spotify.com/track/7482GzteDtjAMrKuHSmANd?si=4f87c55c7f0047cd