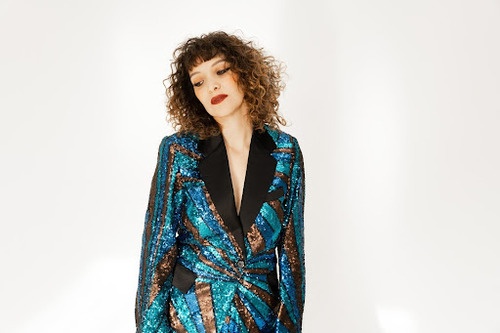 @skopemag news – friday – march 31, 2023 @ 1 pm est
https://www.facebook.com/SkopeMag/
https://twitter.com/skopemag
https://www.youtube.com/@skopetv2
https://www.instagram.com/skopemag/
APP – Apple iTunes –
https://itunes.apple.com/app/id1465224822?mt=8
@skopemag APP – Google / Android –
https://play.google.com/store/apps/details?id=hr.apps.n207414718
Support @skopemag –
https://www.paypal.com/donate/?hosted_button_id=3APKAKT8K6ETW
Kenzo Balla Stays On Point with "Kan't Lack" Single
Bringing his incomparable energy to every instrumental, Kenzo Balla is quickly rising the ranks in the Five Boroughs and beyond. Returning to remind his opps that it's his time to shine, Kenzo shares his explosive new single, "Kan't Lack". Bursting onto a face-paced, Jersey Club-inspired instrumental, produced by FaZe Kaysan and previewed on his TikTok, the track finds Kenzo unloading his signature stick talk on his adversaries, making it clear that they can't compare: "And no, I'm not feeling n****s energy/N****s talking but never did s*** to me."
Los Angeles-Based Singer-Songwriter Emily James Shares Haunting New Track "Lovely Enough"
JOSEPH LAWRENCE RELEASES EMPHATIC NEW SINGLE "BEGOD" + LIVE VIDEO
Today, rising star Joseph Lawrence releases stirring new track "BeGod," out now via Sony Music UK/RCA Records. The track is supported by a live performance video that marks Lawrence out as one of the leading new vocalists of his generation. It is a song that places Lawrence in the league of fellow modern soul iconoclasts Sault and Gabriels.
The New Pornographers release new album "Continue As A Guest" on Merge Records | Hear "Bottle Episodes"
Praised as "the band's warmest, most tactile record" by Uncut in their 8/10 review, and its track list described as "perfectly matched shapes of a ten-piece puzzle" in another glowing 8/10 from The Line Of Best Fit, Continue as a Guest is a true standout record from the band.
WATCH/LISTEN: Grooblen Gets Strange On "Gastropod"
SAM MACPHERSON ANNOUNCES NEW EP POWERLINES + UNVEILS "STRETCH"
Andrew McMahon in the Wilderness – New Album 'Tilt At The Wind No More' Out Now!
Folk Riser Albert Kass Releases Blissful Track "Formidable (For Me Dabla)"
Indie artist Albert Kass has released his latest single, "Formidable (For Me Dabla)," a lighthearted tune meant to evoke a joyful state of being. "Formidable (For Me Dabla)" is available now to stream and download on digital platforms worldwide.
'Content Oscillator' the debut LP from Seattle synth/punk group Telehealth, is out today!
In 2017, Attitude quit his music to pursue a career in Architecture. Formerly a touring musician in bands like Kithkin, Deep Sea Diver, Bryan John Appleby – the transition from being a musician to an architect was not so simple. Over time, Attitude grew discontent by the architectural practice's proclivity to 'save the world' through the lens of design. However, disillusioned through their utopian visions and the aesthetics of sustainability, Attitude felt architecture has consequently become the tool for developers to sit comfortably within a political domain that is essentially capitalist and centrist.
Tara MacLean Releases Corresponding Soundtrack 'Sparrow' to Debut Memoir
She released her debut memoir, Song of the Sparrow, with HarperCollins on March 14th – a brutally honest look back at the obstacles she overcame over her life and lengthy musical career so far. Now she unveils the corresponding album, Sparrow, which serves as the soundtrack to the book.
Orbel — "Ufada" (Drowse Rework)
Ufada (Drowse Rework) is the second single taken from Reworks, the new album by Orbel to be released May 12, 2023. Reworks is a collection of reworked versions from Orbel's second album "Lur Hezea", 8 collaborations with artists ranging from noise to dance.
Witness The Mesmerizing O R B E L Visual "Ufada" Music Reworked by DROWSE
Chad Tepper Shares Emotionally Charged Anthem "Moonlit"
LA-based Chad Tepper comes to terms with leaving a toxic relationship in new single "Moonlit" out today. Led by a melodic riff of distorted guitars, his signature drawl drips with honest sentiment as the alt-rocker croons soul-bearing lyrics of a love gone wrong.
West Coast Legend DJ Quik Returns With New Single "Class"
Today, platinum-certified West Coast hip-hop icon, DJ Quik returns with a brand-new single entitled "Class." It notably paves the way for his anxiously awaited 10th full-length LP—due out under a newly minted partnership between his own Mad Science Recordings and Compound Interest.
New Baaba Maal Album 'Being' Out Now
The record is a powerful continuation of his pioneering, transcendent work over the last forty years, blending the ancient and the modern, the acoustic and the electronic. Extending his productive partnership with producer and multi-instrumentalist Johan Karlberg (Self Esteem, The Very Best, Santigold), his first album since 2016's The Traveller, Being was recorded in Brooklyn, London and Senegal and confirms Maal as one of the most uniquely compelling and constantly surprising musicians in the world.
Y'all listen up to the CHICKASAW MUDD PUPPIES new single "Preacher"
Athens, GA trio the Chickasaw Mudd Puppies drop a new single today, "Preacher," a slightly ominous, stripped-down blues rocker about a fictitious Southern preacher, the sort of fire-and-brimstone, mesmerizing showman whose performances are like "makin' love to the whole congregation." The song appears on Fall Line, a high-octane distillation of all the sound and the fury and the supercharged heart and soul that made this crackerjack combo so rip-roaringly great from the get-go back in day. Mixed and mastered by the legendary John Keane (R.E.M., Indigo Girls, Widespread Panic), the album's raw immediacy and crunchy sound straddles punk and Southern swamp rock.
Seattle's Smokey Brights announce fourth LP 'Levitator', out June 2nd on Nine Mile Records!
POP ARTIST AND CURRENT MISS MUSIC CITY, CASSANDRA, RELEASES INSPIRATIONAL NEW SINGLE "LOVE YOU BACK"
With inspirational lyrics like you're more than voices in your head, words that someone else has said, Cassandra's positivity is shining a bright light on a dark subject that our country is currently experiencing.
Glazergirl Releases New Single "Chilly Flower" to all major platforms!
Modern hard rock project Glazergirl™ aka "GG" (Jill R. Serfaty) released her newest single "Chilly Flower" to all major platforms. The single is from her forthcoming 5 song EP titled "Mothership" due out this spring.
Wytch Hazel to Release New LP, 'Sacrament', June 2
Ascending British hard rock sect, Wytch Hazel, will release its new album, 'Wytch Hazel IV: Sacrament', on June 2 via Bad Omen Records. Recorded with longtime producer Ed Turner (Purson), and tracked in a converted Baptist chapel in rural Wales, the record is a resounding achievement and glittering treasure chest that builds on the momentum of the band's celebrated 2020 album 'Wytch Hazel III: Pentecost', glorified by Under the Radar as "an invocation of rock and roll at its purest and, more specifically, of all that made the New Wave of British Heavy Metal in the late '70s so special" and compelled Metal Injection to opine, "Wytch Hazel is arguably one of the best heavy metal bands out there right now and everyone should be listening to them."
CARRY THE TORCH Release Lyric Video For "Delusion"
Swedish death/thrash quartet CARRY THE TORCH have released a lyric video for the title track from their upcoming album Delusion, which is out on May, 26th, via Black Lion Records.
The band comments: This song was chosen as a lyric video because we really liked how the lyrics came out, and also the arrangement of the vocals. We think the song itself is strong and a melody-packed monster. We hope you enjoy!"
NEW MUSIC: NBDY AIMS TO "TAKE CONTROL" WITH NEW SINGLE
"Take Control" is both sultry and evocative, threading a smooth vocal around a dreamy instrumental. NBDY's approach to lust makes for a bedroom anthem that promotes a different level of intimacy, backed by his raw and strikingly honest songwriting that highlights someone who is in complete control of their artistic output.
SWANSONG Release Music Video for New Single "Awakening"!
JERMAINE DUPRI & CURREN$Y RECRUIT T.I. FOR NEW SINGLE "NEVER FALL OFF" FROM ANTICIPATED EP 'FOR MOTIVATIONAL USE ONLY'
With the release of their highly anticipated EP For Motivational Use Only right around the corner on April 4th, Grammy® Award-winning producer, songwriter, and rapper Jermaine Dupri and New Orleans-based rapper and founder of Jet Life Recordings Curren$y unveil a brand new single entitled "Never Fall Off" featuring award-winning rap mogul T.I., available today.
KHALID RELEASES NEW SINGLE "SOFTEST TOUCH"
Today, multiplatinum selling global superstar Khalid releases his new single "Softest Touch" via Right Hand Music Group/RCA Records. The moody offering is wrapped in Khalid's irresistible soulful vocals and sonically lush production.
JAY WHEELER CONTINÚA CREANDO MÚSICA Y AHORA TRAE XEXO
Roslyn Witter Soaks Up the Sun on New Pop-Country Track, "Good Vibes"
SNUPE BANDZ & PaperRoute Woo Make the Dream Work in "Team Player"
With their complementary styles and natural chemistry behind the mic, SNUPE BANDZ and PaperRoute Woo know that sometimes it takes two to make a thing go right. Putting their tag-team synergy on full display, the Paper Route Empire artists share "Team Player," the latest video from their October album BOYZ N THE HOOD. Over creeping piano production with a distinct Memphis bounce, produced by trap mainstay Izze The Producer, SNUPE and Woo trade bars on the track like it's second nature, while tearing it up like Army Rangers, on and off-road, with their Humvee in the video.
Gaby Moreno Feat. Oscar Isaac "Luna De Xelajú" OUT NOW!
Arriving on the heels of her latest US Grammy and Guild of Music Supervisors Awards nomination, Latin Grammy-winning singer and songwriter Gaby Moreno makes an explosive return today announcing her upcoming new project X Mí (Vol. 1) is slated for release on May 5th via the trailblazing label Cosmica Artists.
PHILLY'S 2RARE DROPS EXUBERANT NEW SINGLE "RARE STEPPA"
"Rare Steppa" comes in the wake of the viral phenomenon "Rare's Room," which racked up over a million YouTube views in less than a month, and "Lil Mama," which recently blew past the 2.5 million view mark. All of which speaks to the unstoppable momentum Rare has built for himself.
CHLÖE OWNS OUR HEARTS IN DEBUT ALBUM 'IN PIECES'
In speaking about her album, Chlöe says "I saw a photo of a porcelain doll 3 years ago, holding her heart in her hand and from then, I said this will be my album cover… In Pieces is for the ones who behind closed doors are breaking and don't know how much more they can take. In Pieces is for the ones who hold the people up around them while barely holding up themselves. In Pieces is for the people who continue to get stabbed in the back, heart broken by the ones they thought they could trust, but STILL that doesn't change their heart and how they love. In Pieces is for the ones like me, who wear their outer shell so well that you'd have no idea what they're going through. I hope this project brings healing to those who listen, as it's been completely therapeutic for me and I can't wait to share my heart with you, literally."
For Skope: French talent Kosling is back on Protocol with vocal progressive house "Take You There" with Robin Valo (out now)
AFROJACK and Mike Williams Won't Leave You 'Alone'
GRAMMY Award-winning producer and global dance music icon AFROJACK and Mike Williams are two of the most prominent names in the electronic dance music (EDM) scene, and their collaboration on "Alone" is causing a lot of excitement among fans of the genre. The two producers have been teasing the track in their sets for months, building anticipation for its official release.