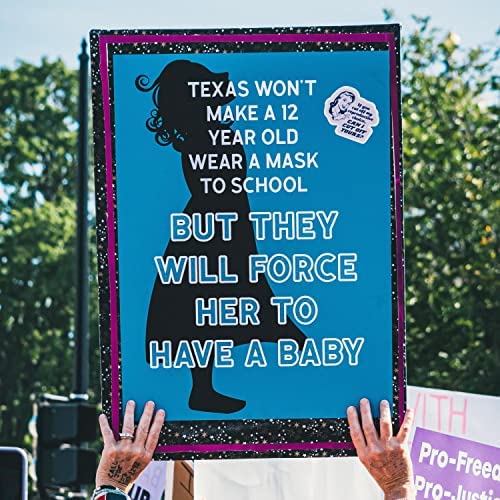 It's safe to assume after hearing The Brian Shapiro Band's new single "Better in TX" that Shapiro and his three other bandmates aren't fans of Texas Governor Greg Abbott. Shapiro writes about Texan attitudes towards pregnancy/abortion and pandemic related matters as illustrative of the state's deep-seated nonsense. His lyrics make it clear that Shapiro sees these attitudes as harmful to the populace at large rather than just one group and his lyrics, especially the chorus, bring that long held belief to the fore without ever browbeating listeners with his beliefs.
BANDCAMP: https://brianshapiroband.bandcamp.com/
Marrying it to a second vocalist, singer Amelia Bushell, and a fun, even joyful, musical arrangement makes it all the better. Shapiro and his band convincingly riff over the course of the single on traditional musical forms and, for a band who have never met an oddball arrangement they didn't like, the comparatively stolid take on time-honored turns that "Better in TX" provides can sound a little shocking. They make it work, however, without ever seeming disingenuous or self-indulgent.
Piano playing is key. It conjures up visions of Texas barrooms, Western landscapes, and more than a smattering of blues. It stands at odds too with the lyrical content and the contrast is one of the marquee factors driving the song to undreamt of heights. It is simply a fun listen. Putting a pleasing face on what is otherwise unwieldy subject matter demands skills not every songwriter or band has, but Shapiro understands his band's abilities. The Brian Shapiro Band tackles this song as if no one else but them could pull it off.
They do so with considerable aplomb. The subject matter admittedly lends itself to heavy-handed treatment. The Shapiro band are nimble and relaxed, however, determined to bring listeners into their musical world so that they better experience the song's message. Production is another key to its success. The production renders each instrument with clarity and synthesizes the contributions of each player into a satisfying and articulate whole.
Bushell and Shapiro have audible chemistry as singers. She is an astute choice, never attempting to step on his toes, and providing compelling counterpoint through the song. It is another outside the box move from the band as few other prior songs make such an effective use of two vocalists. Shapiro is still the center though. His pronounced theatricality never obstructs the song from making a connection with listeners and draws our attention from the first line onward.
APPLE MUSIC: https://music.apple.com/us/album/better-in-tx-feat-amelia-bushell/1653902983?i=1653902985
It's an excellent choice for the album's first single. It introduces newcomers to the fully rounded Brian Shapiro Band experience while also serving notice that they are never content with being predictable. It never taxes the listener's patience and, instead, focuses on its goals without ever seeming lifeless. "Better in TX" will provoke laughter from many, rage from some, but you cannot ignore it. It is the latest triumph for this Philadelphia-born four piece and certain to be far from their last. They have something to offer and say it like no other band working today. 
Gwen Waggoner