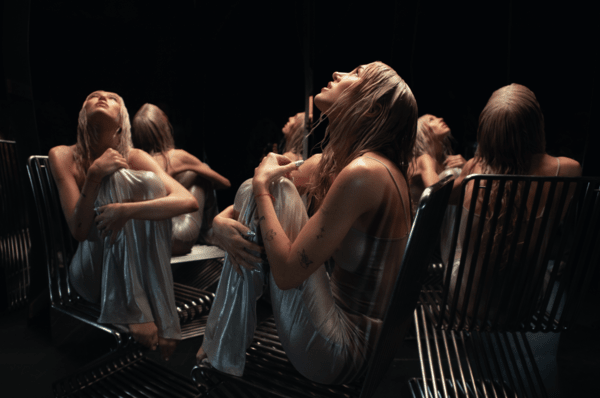 @skopemag news – friday – march 17, 2023 @ 6 pm est
https://www.facebook.com/SkopeMag/
https://twitter.com/skopemag
https://www.youtube.com/@skopetv2
https://www.instagram.com/skopemag/
APP – Apple iTunes –
https://itunes.apple.com/app/id1465224822?mt=8
@skopemag APP – Google / Android –
https://play.google.com/store/apps/details?id=hr.apps.n207414718
Buy & Sell @skopemag Marketplace
https://skopemag.com/category/services
Theory Of A Deadman – New Album 'Dinosaur' Out Now!
"It never gets old I tell ya!" shares front man Tyler Connolly. "Our eighth album Dinosaur is out and we couldn't be more excited for everyone to hear it in its entirety. Looking forward to playing some new tracks out on the road this year – it's gonna be great!"
MULTI-PLATINUM GRAMMY AWARD WINNING GLOBAL MEGASTAR USHER RELEASES NEW SINGLE "GLU" VIA gamma.
Multi-Platinum Grammy Award Winning Global Megastar Usher has released his first single in three years. "GLU", the steamy single written and produced by Sean Garrett, Lil John, The Avila Brothers and Usher captures Usher at the top of his game — musically & vocally — and marks the creative reunion of Usher and L.A. Reid, who haven't worked together since 2004's Diamond certified Confessions.
Bea Miller confronts envy on "jealous of my friends"
Bea Miller is reveling in her independence and the freedom to be unapologetically herself. Today, the LA-based / New Jersey-born singer-songwriter shares her vulnerable side as she gets candid and bares her soul on new single "jealous of my friends", released via her label gauche records (ADA Worldwide).
MICHAEL CATTON release single & video "Ready For The Takin'"
Post-punk Ghanaian artist psykhi returns with 'Dry' [OUT NOW: March 17th]
Seafret Captivates on Soaring New Single and Title Track "Wonderland"
Seafret elaborates, "'Wonderland' was inspired by the nostalgia we occasionally feel about our younger years and how sometimes it would be nice if we could rewind the clock. The album is about coming out of a dark place and back into the light and has been an absolute joy to write, record and bring to life."
RISING NIGERIAN SONGSTRESS QING MADI DROPS NEW SINGLE "WHY"
Guitar Super Shredder Joey Concepcion Releases his Sophomore Solo Album & It's a Musical Masterpiece
CT native guitar virtuoso and super shredder Joey Concepcion has just released his brand new full length solo album Divine Technical Machine on Mindsnap Music/Combat Records and it's a musical masterpiece. The album is now available worldwide on all major platforms today, March 17th, 2023! The album was mixed and produced by Joey Concepcion and mastered by Nicky Bellmore at Dexter's Lab Recroding.
Good Kid Releases New Single "Mimi's Delivery Service"
With more than 98 million global streams, Good Kid are an ensemble of musicians, programmers, and storytellers blending J-rock, indie-rock, and pop-punk influences while building an interdisciplinary internet art project and curating an inclusive and highly engaged community with their fans online. By creating their own interactive video games, collaborating with the biggest pro-gamers, and striking chords with some of the largest content creators in the world while making their music DMCA free, Good Kid have formed an incredible connection with their artistic, creative and passionate fans who not only show up online but IRL too, including selling out live shows. The band will be kicking off their U.S. headline tour May 6th in Cleveland, OH, after a European run supporting Lovejoy.
The Revivalists release new track 'The Long Con'
Chart-topping US rock band The Revivalists have released a new politically charged album track 'The Long Con' from their forthcoming studio album Pour It Out Into The Night (out June 2 via Concord Records).
MBNel Unveils Started in The South EP
Baring his soul with each clipped rhyme and plaintive melody, MBNel uses music to process trauma and express his innermost feelings. Arriving during a period of sustained growth from the new EP finds Nel reflecting on his success and paying homage to the streets that raised him. The "south" in the EP's title refers to its position at the bottom of the map–Nel started at the bottom, but he's quickly emerging from his circumstances off the strength of his authentic anthems. The EP is home to singles like "Other Side," a collaboration with OTF heavy hitter Doodie Lo, plus the aspirational, piano-led "Don't Say." Standout track "Love Song To The Streets" Nel offers up an anthem for the streets, detailing his love for it while also reminiscing about the pain it caused him.
Pi'erre Bourne Shares Anticipated Anti-Love Anthem "Honeyberry 2"
GRAMMY® Award Winning Producer / Rapper, and SossHouse CEO, Pi'erre Bourne returns with "Honeyberry 2," the long-awaited sequel to his 2017 fan-favorite hit "Honeyberry." Like the original–an early document of Pi'erre's melodic mastery behind the mic and boards–"Honeyberry 2″ is an impassioned case against catching feelings, complete with carnivalesque synths and candy-coated counter melodies. Detailing his feelings about a complicated relationship, Pi'erre uses languid melody and hypnotic repetition to drop some memorable quotes: "Say she in love but I know she lyin'/Say she want love but she'll end up cryin'."
DISILLUSIVE PLAY – single "Queen Of The Night" from upcoming album "Songs for the Non-Existent"
Disillusive Play is excited to announce the signing with Wormholedeath label for the distribution and promotion of their second full album entitled "Songs for the Non-Existent", which will be released in Spring 2023.
The Ries Brothers Release "Your Friday Night"
"This song is special because it can mean something different to every listener," said The Ries Brothers. "Whether it's a date night, a night spent with friends, or in our case as touring musicians – we are often the fan's 'Friday Night' – and we want to always offer a welcoming atmosphere at our shows so that people can forget about their troubles and what's happening in the world around for a few hours and just have a great time."
KAMAL. RELEASES HIS HIGHLY ANTICIPATED MIXTAPE 'so here you are, drowning'
03 Greedo Shares "Bacc Like I Never Left," His First Post-Prison Single
Finally free and able to flex his boundless creativity, 03 Greedo is ready to show the world he's still one of the most talented artists in the game. Starting a new phase of his storied career, Greedy shares "Bacc Like I Never Left," a new single and a resounding statement from the Watts, CA native. Recorded in Greedy's halfway house in Texas, "Bacc Like I Never Left" finds the rapper twirling taffy-like melodies over room-enveloping production by Bighead. Switching flows as he creeps through the beat's copious negative space, the L.A. legend makes clear that he's been working hard behind the scenes: "Before I even got released I put some water on my neck," he sings.
Lotte´s new song 'Forever' focuses on the small good things in life
Lotte has made a name for herself on the Norwegian music scene with a series of breathtaking acoustic songs with strong lyrics inspired by own experiences and thoughts which sounds quite unlike any other at the moment.
Bedroom Announces New Album, Shares Single "Better Friends" via Atwood | 'Thread' LP Out April 28th
Thread, Noah Kittinger's fourth LP under the Bedroom moniker, is the album the singer/songwriter & producer has strived to release throughout his career. It's a stunning portrait of self-exploration, as Kittinger aims to find his place in life after a tumultuous period both in his personal life and artistry.
Premiere: Bedroom Finds a Beautiful Home in "Better Friends," His Brutally Honest & Achingly Raw New Single
TORI KELLY RELEASES NEW SINGLE+VIDEO "missin u"!
Delilah Belle Releases Debut Single "Nothing Lasts Forever"
Singer, songwriter, and model Delilah Belle, has released her highly anticipated debut single "Nothing Lasts Forever," today. Hailing from Los Angeles, California, Delilah began her career modeling at just 17 years old, making her runway debut in the Tommy Hilfiger Show at NYFW. After years of modeling, Delilah is now set out to pursue her true passion of creating music. Now, after privately working on music behind the scenes, Delilah is ready to share "Nothing Lasts Forever" with the world. "I've always been an open book and I've never been scared to really share what I've gone through," she tells Billboard.
ATAVISTIA Release "Ethereal Wander" Lyric Video (Featuring Vincent Jones of AETHER REALM)
Epic black metal band ATAVISTIA have released a lyric video for their song "Ethereal Wander" featuring Vincent Jones of AETHER REALM. The track is from their upcoming album Cosmic Warfare which will release on April 21, 2023.
Frontman Mattias Sippola comments: " 'Ethereal Wanderer' progresses through the aftermath of a cosmic wasteland in a triumphant journey. We needed to breathe some rhythmic and melodic energy into this track. Triumph after chaos!
Top, Top New Debut // Bava – "Itsy Bitsy"
Bold, brash, playful, slightly odd and gloriously left-of-center, future superstar Bava's juggernaut debut single 'Itsy Bitsy,' out today, feels like a breath of fresh air. Teased online to the Haitian-American's millions of social media followers, it represents the first offering from a singer, songwriter, producer, and performer who innately understands where pop is headed. Expect lots of brilliant shapeshifting songs from Bava to always lift your mood in the build-up to the summer.
Rock Duo Janet Gardner and Justin James Announce New Album 'No Strings'
Rock duo Janet Gardner and Justin James announce their brand new album, entitled No Strings, which will be available through Pavement Entertainment on June 9, 2023, to the US and Canada. Audiences outside of North America can pick up the album through Frontiers Music. To give fans a taste of what's to come, the song "Don't Turn Me Away" is available now on all streaming platforms.
RORY CONNECTS WITH JAY ELECTRONICA & REGGIE ON ' ENOUGH'
Rory connects with hip hop legend Jay Electronica and Reggie on standout new offering, Enough. Arriving with a cinematic visual, the track showcases the distinctive flow of Jay Electronic, soulful vocals of Reggie and woozy beats to create a must listen.
BLESSING RELEASES NEW SINGLE "PLAIN JANE"
Speaking on the single, Blessing says, "In "Plain Jane," I'm talking about how people come and go, its one of the oldest sayings in the book. Regardless of how often I come across it, part of it always still gets to me. This song represents how I never felt like I could relate to people who were experiencing the same things as me. At the end of the day I think all of it comes from this one mazeful plot of not being understood for so long and being in that place for what feels like ages that you don't know any different and, in that point, and time, you don't want to."
Watch the video for "No Time Lost" by Seattle's Telehealth, out today
Natalia Damini and Legendary Tito Jackson new video and single
The music video profiles Natalia as she performs amidst a backdrop of shimmering disco balls and chandeliers in sequined jacket. Tito Jackson emerges for his verse in a sports car with effortless, velvety vocals over the scenery of a futuristic, neon-lit hallway. Natalia serenades, "Attitude – baby that's all you need. If you want it, you got it!" The single is a jubilant, vivacious pop anthem that calls upon Tito Jackson's rich history through a whole new lens.
For Skope: UK producer's producer duo Duke & Jones – authors of "Jiggle Jiggle" w/ Louis Theroux – releases new house jam (out now)
Odd City – New Video "The Upside Down"
Odd City, from Detroit, MI., has a new video, "The Upside Down" that showcases the band in a high-energy performance video out today. The single is off of their Fission album.
Odd City is Mike Szuminski (vocals, lead guitar), Mike Kap (bass, vocals), Pavel Guysinsky (rhythm guitar) and Brett Redwood (drums).
DARKPLACE: Mysterious Post-Punk Band To Release About The End Of The World Album Through Icons Creating Evil Art This Autumn
Stockholm based indie label Icons Creating Evil Art presents mysterious new band DARKPLACE, issuing the first single from the band's impending debut album.
Rich Amiri Signs With Internet Money Records, Shares Debut Full-Length Project
LUCIFER STAR MACHINE Release New Single And Video "Satanic Age"
"Contrary to popular belief, the philosophy of modern Satanism has always been about expressing and being the best version of yourself. It has been promoting sexual freedom, individualism and hedonism, opposing the hypocrisy of the church. Believe in yourself and if you wanna be a sinner, be the best sinner on the block.. It's time to enter the Satanic Age."
Skope video submission: G. Battles, "I Love A Real Woman"
Kenzo Balla, TG Crippy, & Rayy Balla Handle Some "Unfinished Business"
VNSSA Releases All Female Remix EP for Single "In The Dark" With Reworks From AIMMIA, ABCO, and ZOF on Discovery Project – OUT NOW
The compilation was coupled with a nationwide tour of live shows and seminars/workshops to empower female-identifying individuals, and drew press support from Dancing Astronaut, EDM Identity, This Song Is Sick, DJ Life Mag, Glasse Factory, and VNSSA's remix was highlight specifically by EDM.com. AIMMIA has an upcoming gig at the Catalina Classic Cruises in SoCal.
RISING FLORIDA RAPPER TALEBAN DOODA DROPS DEFIANT NEW SINGLE "COME AFTER ME"
Propelled by a wicked guitar hook, "Come After Me" showcases Dooda's melodic, sing-song flow as he lays down the rules of engagement. "Once you in it then you in it, ain't no duckin' beef," he raps over aggressive beats. "Everybody's gotta pick a side, it ain't no inbetween." Come for the 20-year-old, however, and you better be ready to take on his whole crew: "All they need is a word from me."
DEI V LANZA ¿QUIEN ES DEI V?
Después de su lanzamiento "Right Thru" Dei V quien consiguió casi 2 millones de reproducciones en todas las plataformas digitales cuenta con más de 500k seguidores en sus redes sociales, más de 15 millones de visualizaciones en YouTube y 1.3 millones de oyentes mensuales en Spotify, es uno de los artistas más sobresalientes de la nueva ola de la música hecha en Pr, "Dei V", quien ha refrescado la escena, convirtiéndose en una de las voces más destacadas del género urbano del mañana.
For Skope: Spanish talent Low Blow releases pure house gem "Tupapa" with IvaX on Protocol (out now)