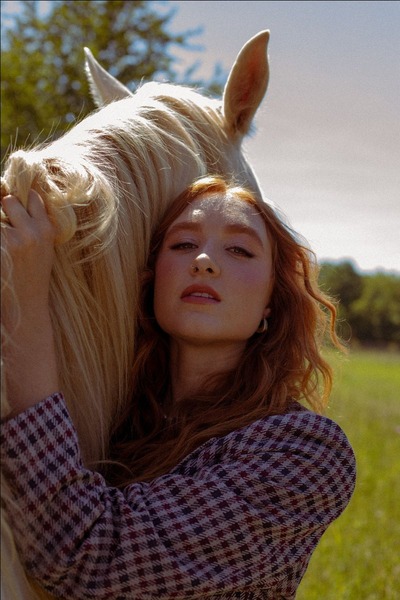 @skopemag news – friday – march 17, 2023 @ 11 am est
https://www.facebook.com/SkopeMag/
https://twitter.com/skopemag
https://www.youtube.com/@skopetv2
https://www.instagram.com/skopemag/
APP – Apple iTunes –
https://itunes.apple.com/app/id1465224822?mt=8
@skopemag APP – Google / Android –
https://play.google.com/store/apps/details?id=hr.apps.n207414718
Venbee Releases New Single "gutter" Today via Arista Records!
Late last year venbee dropped "messy in heaven" – a throbbing, drum'n 'bass anthem produced by Goddard that used Jesus as a metaphor for the slippery slope to drug addiction. It slowly worked its way into the upper echelons of the UK chart, peaking at #3 twice, spending 13 weeks in the Top 10 and is now certified Gold. She has also kicked off 2023 being lauded across the board…NME 100 Artist for 2023, Amazon Music's Artists To Watch 2023, TikTok #ElectronicMusic featured artist, Kiss FM – Future Hype, MTV PUSH UK 2023 Nominee, and BBC Music Introducing – Tips For 2023.
HEXICON Release New Single & Video "Emerald Queen"
Austin Cox, HEXICON's guitarist shares: "'Emerald Queen' came about when I got my first eight string guitar in 2022. I never played one previously. The intro riff was basically the first riff I ever played on an eight string. Simultaneously, I had a goal to write a shorter, heavier track compared to our material from Leave It All Behind (HEXICON's debut album). I brought the demo to Andrew and Young and once they added their elements 'Emerald Queen' quickly came to life. We're very excited about the evolution of our sound with this track."
FIDLAR Releases Brand New EP "That's Life"
As their first official project since 2019's ALMOST FREE, the EP represents a journey for the trio comprised of Zac Carper, Max Kuehn, and Brandon Schwartzel. In the midst of a time when in-person contact was minimized, let alone live concerts were being played and pits were being circled on the floors of sweaty venues, the band found themselves thrust into their next chapter while looking for a way to harness the frenzied, care-free energy that has defined their shows and identity since forming over a decade ago. On a search for some shred of enlightenment in 2020, the earliest seeds of That's Life were planted with a trip; both literally and figuratively. Powered by psychedelics and caravanning with friends throughout the West and East Coasts, Mexico, Hawaii and beyond, Carper's lyrics for the EP poured out during a DMT ceremony in Lake Powell. Lyrics that realize there is no heal-all enlightenment, and there are no answers. There is, however, an exuberance in sharing real human connections – both good and bad – and a peace in shouting fuck it when faced with the immutable chaos of life.
Dynamic Country Artist and Pro Baseball Player Bryan Ruby Drops High-Octane New Single, "Baseball Country"
Dynamic Country Artist Bryan Ruby has released his latest project, "Baseball Country," a song close to his heart that afforded him the opportunity to craft a tune based on the two things he knows best, music and baseball. One of country music's most promising and dynamic new artists, Ruby also incorporated his love of rock and roll into this new, hard-driving single.
Ayron Jones announces brand new album and single
Seattle rocker Ayron Jones announces the forthcoming release of his highly-anticipated second album today. The 10-track LP, Chronicles of the Kid, will come via Big Machine/John Varvatos Records on 23rd June and is currently available for pre-order. Audiences can get an advanced taste of the record with Jones' new single, 'Blood in the Water', out now on all platforms alongside the accompanying music video which will be premiering via YouTube at 6pm UK time tonight (17th March).
FRESH MUSIC: Nature-Inspired Electronic Producer Kooma Shares 'Hydra' Single (FFO: Øfdream, CHVRN, eevee, Jinsang)
Imaginative electronic producer Kooma released his latest single 'Hydra' on the 17th of March via Floating, Drifting Records. The record follows his recently released single 'Subliminal', which premiered via Stereofox and followed his recently released mixtape, Freefall. A native of Finland, the producer has earned airplay from prominent radio stations in his home country, including the major national public broadcasting company YleX, Radio Helsinki, and Radio Keskisuomalainen. In the international radio market, his music has received spins from the Indonesian broadcaster RRI Pro 3 live and the American station TheGoosh Radio (R&B).
LA's THE PRETTY FLOWERS serve up "Baby Food", new single/animated video
MARCH 17, 2023 (Los Angeles, CA) — "I think I had found inspiration for this one with the most recent former President during his term. But like a bad dream, I've done my best to forget about it," says vocalist/guitarist Noah Green of Los Angeles power-pop band THE PRETTY FLOWERS about their fantastic new single "Baby Food." Harkening college rock of yore while still maintaining a firm grasp of indie rock's continuing power and fury, "Baby Food" is the first taste of their upcoming album A Company Sleeve, slated for release in September via Double Helix Records (Survival Guide, Useless ID, NEAR BEER).
OUT NOW: EDDIE Releases 'Onzeker Kraft Vol. 1' EP on HypnoVizion
The sophomore EP from the midtempo powerhouse, Onzeker Kraft Vol. 1 is a sublime 5-track offering that curves the sound of HypnoVizion's otherworldly style. The EP opens with 'No Tomorrow', a haunting collaboration with Canadian dark bass duo The Arcturians, before diving into the glitchy, off-kilter stylings of 'Apparatus'. Including previously released singles 'Incubator' and 'Post Rave Heist' with LŪN, Onzeker Kraft Vol. 1 unfolds with perplexing contrasts between slow-burning builds and distorted drops. The EP wraps with 'Hypnotic', a mesmerizing standout featuring in-demand vocalist Fknsyd, known for her work alongside Rezz, RL Grime, and SLANDER.
Fast rising R&B star releases 'The Hurtbook (Homegirl Pack)' featuring Summer Walker, Ari Lennox and Muni Long
R&B superstar RICHIE CAMPBELL drops his stunning afro-infused album "HEARTBREAK & OTHER STORIES"
A multi-hyphenated superstar in Portugal with over 500K dedicated monthly listeners, Campbell's Heartbreak & Other Stories highlights emotive themes of integrity and vulnerability, delivering polished, melodic vibrations that play alongside the rustic purity of his vocal range – a crystal-clear connection to the Afro musical landscape forged via iterations across R&B, Dancehall, Soul, Reggae and Afrobeat.
Indie Singer-Songwriter Riley Pearce Returns With The Delicate "Habit" Feat. Maddy May
Alt-pop artist Kevitch shares new single "Don't Let Go" + Announces Debut EP via Nettwerk
LA-via-Philadelphia alt-pop artist Kevitch arrives with her new single "Don't Let Go" along with its Zach Sulak (Fousheé, Duckwrth) directed music video. The release of "Don't Let Go" is accompanied by the announcement of Kevitch's soon-to-be-titled debut EP out June 23rd via Nettwerk.
Indie Folk Artist ALICIA BLUE Debuts Daring New EP 'Inner Child Work Pt. 2' Out Now
Hard work yields results whether it's with our hands or with our heads. Nashville's Alicia Blue knows the trials of facing her psychology firsthand, and she wrote about both the process and the outcome for her Inner Child Work EPs, Pt.2 of which arrives today, March 17, via Magnetic Moon Records. Both sets are produced by former Cage the Elephant guitarist Lincoln Parish.
All Time Low Releases New Album "Tell Me I'm Alive"
Recorded in Los Angeles and Aspen with longtime collaborators Zakk Cervini [blink-182, Machine Gun Kelly, Halsey] and Andrew Goldstein [Maroon 5, Katy Perry, Jxdn], the album is a gut punch of renegade riffs and intense introspection that finds the band reaching thrilling new heights of creativity. Highlighted tracks include the new soul-baring chant-along focus track "Calm Down," as well as the previously released "Sleepwalking," which hit No. 1 at Alternative Radio and surpassed 10 million streams, the emotional title track "Tell Me I'm Alive," and "Modern Love," the anti-dating anthem ironically released on Valentine's Day.
SEAFORTH DROPS ROMANTIC NEW TRACK "I CAN'T TAKE YOU ANYWHERE" TODAY
Bella White releases new single 'Flowers On My Bedside'
Singer-songwriter/multi-instrumentalist Bella White will release her new album Among Other Things on April 21 via Rounder Records and today she shares another taste of the LP with the new single, 'Flowers On My Bedside'. The single – both raw and mournful – took shape as she tapped into the bracing lucidity that sometimes accompanies heartache.
Rosemary & Garlic Releases Enchanting New Album 'A Room of One's Own' Inspired By Virginia Woolf Today 
The new album is inspired by Virginia Woolf's famous essay "A Room of One's Own", published almost 100 years ago, explaining that a woman must have money and a room of her own if she is to write fiction. Nearly a century later Anne found a fresh start for herself in the Dutch countryside, and for the first time, she had a space of peace and quiet: A room of her own to work in.
Rucci & Bankroll Got It Prepare for 3/24 'Notorious' Album, Share "Can't Trust It" Video
YOUR ANGEL Reveals New Album, 'A Star in the Headlights'
Following her 2019's debut Pipe Dream, her sophomore record, A Star in the Headlights, sees YOUR ANGEL fearlessly coming into her own as an artist. The 11-track LP is the product of years of experimentation and introspection — both in her work and in her personal life. Over cinematic indie-pop soundscapes, she delivers razor-sharp lyricism that captures her journey of self-discovery.
ANDREW JANNAKOS FINDS CHURCH IN NATURE WITH NEW SONG, "MEET MY MAKER"
Jannakos said of the track: "'Meet My Maker' came about when I realized every time I was in the outdoors, I would catch myself talking to the Good Lord. Asking for forgiveness or just talking to Him to get some things off my chest. And if you haven't got to experience it before, it's something that will just stop you in your tracks. To get to watch the sun cross over and begin to rise, to hear all the animals come to life and watch them start off a new day with no clue you're there. It's something you'll never forget, and it's where I Meet My Maker."
Synth-Pop Artist Geographer Returns With New Single "I Don't Remember It Starting"
Aluna and TSHA Team Up For New Single, 'Killing Me'
'Killing Me' sees Aluna laying an infectious vocal over a four-to-the-floor groove that never lets up. TSHAlends her ingenious production skills for the track, serving a dose of early '00s nostalgia with a disco-infused house beat and chopped up vocal samples. An instant hit, the track has already been selected as Hottest Record of the Week by BBC Radio 1's Danny Howard.
NEW RULES SHARE NEW SINGLE "NOT ALONE"
The group expanded on the song, "'Not Alone' is a song for our fans. We often get messages telling us that our band feels like a safe space for them to feel part of something and so this song is a message from us to them. We're so lucky to have such an amazing, warm community of people supporting us and we hope this song feels like a hug to anyone who needs to hear it."
ELAINE TEAMS UP WITH BLXCKIE FOR NEW SINGLE "LOVING YOU"
Pretoria artist Elaine teams up with fellow South African powerhouse rapper Blxckie for her new song "Loving You" out today. The single produced by Herc & Zeke is a reintroduction for the 23-year-old singer/songwriter as she steps into her new era and takes a page out of her heritage, switching languages between English and Zulu throughout the upbeat track.
Jon Wiilde Stars In Retro Buddy-Cop Music Video For New Single "Carry On"
The Revivalists Release Politically Charged Album Track "The Long Con"
Chart-topping rock band The Revivalists have released a new politically charged album track "The Long Con" today from their forthcoming studio album Pour It Out Into The Night (out June 2 via Concord Records), as lead radio single "Kid" is rising fast, jumping into the Top 10 at AAA and trending Top 10 at Alternative Radio after being #1 most added at both formats in its first week, and starting to buzz at Hot AC, with more than 1.3 million streams to date.
Luke Combs releases new single '5 Leaf Clover' ahead of record breaking 2023 world tour…
Of the song, Combs shares, "A while back my buddy Newdy and I were looking around the clover plot at my house for 4 leaf clovers. I eventually found one, but shortly thereafter, he found a 5 leaf clover and I thought to myself, 'Man, how lucky do you have to be to find a 5 leaf clover?' Didn't think too much of it at the time but wrote that down as a title in my phone. A few weeks later, I was writing with Jessi Alexander and Chase McGill and it came up. It still wasn't really anything that jumped off the page to me, but I shared the idea and guitar melody I had with them and they loved it. We ended up writing the song that day. I eventually started playing it at shows and posting a video of the song, and y'all quickly let me know it was one I had to record; that's why I'm super pumped for y'all to finally hear it!"
Out Now // Bristolian noise-pop band Superlove share new single & music video "Something Good"
Winny Announces Debut EP, Shares "Don't Leave"
Winny shares, "This song, for me, is an openness to share the vulnerability that comes with loving someone so freely. I am accepting that, as long as the relationship is valuable to me, and if it were ever to go awry – I will stay, I will chase; my quest for love will persist."
Liddy Clark Releases Highly Anticipated Debut Album 'Made Me' + Music Video Today
"I've been working on this project basically my whole career, and it's so nice to finally have it released as a single piece of art," Liddy shared. "I'm so thankful for everyone who worked on it and I'm ready to celebrate that with people!"
New Music This Week from Unknown Mortal Orchestra, M83, Aly & AJ, U2 and More
New Releases for March 17, 2023 – Here are the AllMusic editors' picks for the most noteworthy releases this week. Looking for more? Visit our New Releases page.
DUN RINGILL Release video for "Blood of The Lord" via The Obelisk
DUN RINGILL on "Blood of the Lord": A big meaning needs a big sound!!! This song has one of the deepest meanings on this conceptual album and it inspired us to write one of our most epic tracks ever! To bring the feeling of the lyrics alive, we used choirs for the first time ever and accompanied it with three-harmony guitars, playful drums and super heavy bass lines to give the song a larger-than-life presence. The lyrics are about Lucia, who has to convert from Catholicism to Protestantism to take the communion in order to stay in the congregation where she has found peace. But is there peace within this Parrish? Note that the chants of Blood of the lord, Body of the lord take a sinister twist towards the end to become Blood for the lord, Body for the lord….
Dun Ringill Premiere "Blood of the Lord" Video; Discuss Concept Album