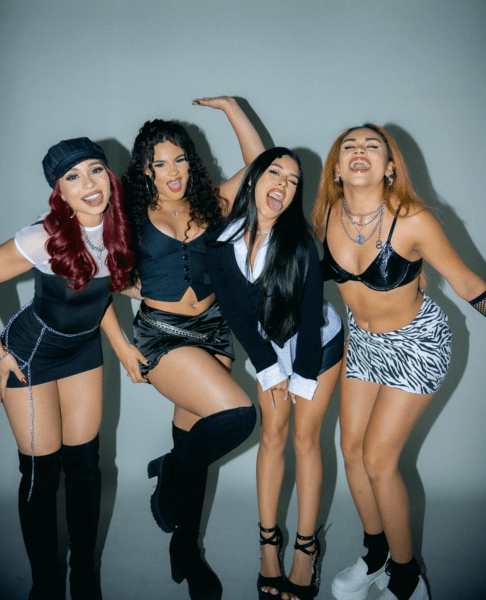 @skopemag news – sunday – january 29, 2023 @ 12 pm est
@skopemag HQ – http://smarturl.it/skope
@skopemag Menu – https://skopemag.com/2022/07/11/skopemag-editorial-services-the-menu
British greats Kate Bush and Depeche Mode heavily influence Louise Burns' New album
Following on from the release of her highly-praised take on the classic Depeche Mode anthem 'See You' in November last year, Vancouver producer/songwriter Louise Burns continues the support for her eagerly-awaited fifth solo album 'Element' with the divinely atmospheric new offering 'I Don't Feel Like I Used To'.
Ghost Love Announce Debut New Album
"Mourners Disco" is the lead single from Ghost Love's first self-produced upcoming album Mourners Disco. Vocalist David Rancourt says: "The song deals with the pain of loss and grief after my mother passed away but also the desire to transcend the pain and to keep dancing and celebrating her life through it. She supported me when I came out as queer and showed me to navigate difficult times in my life so really the song is a tribute to her strength and guidance. It also speaks to the desire to sometimes hold on to the pain or grief as it is the only feeling that sometimes reminds us of the person that we have lost."
Out Today: THE MOTHER HIPS "masterful" (Mojo ****) new album "When We Disappear" on Blue Rose
Bay Area rockers The Mother Hips are releasing their "masterful" (MOJO ****) new album, When We Disappear, today on Blue Rose. MOJO writes, "I still don't have an easy answer as to what kind of band they are. All I know is that whatever they play or sing sounds like California. Late-'60s/early -'70s West Coast country rock and soul play a big part." Thirty years in, the band is experiencing a creative renaissance, cementing their reputation as one of the key purveyors of their West Coast sound, a mix of cosmic country, Beach Boys psychedelia and hooks-driven rock and roll.
OddKidOut Creates Atomic Trap Single "NUCLEAR" as Label Debut on HARD Recs – OUT NOW
Philadelphia-bred producer and multi-instrumentalist OddKidOut has been incorporating his finger-drumming expertise in the bass music realm, with a sound that takes influence from dance, hip-hop and metal. He's making his debut release on HARD Recs, "NUCLEAR" which fuses domineering rap vocals and OKO's percussive genius, resulting in a trap hybrid track that detonates with snappy 808s, thick bottom-end, epic melodic builds, frenetic rhythms, and a menacing drop that does both of its root genres justice.
Bella Dose: Bilingual girl group breaking the internet w/ Shakira
With heritages from Cuba, Honduras, Dominican Republic, Puerto Rico, Colombia, and Chile, the girls embody their Latin flavors through their music, all while bringing a tidal wave of female empowerment for the Gen-Z generation. Bella Dose has millions of streams and has received acclaim from the likes of ABC News, Rolling Stone, Glamour, Wonderland, CNN, and more.
MILEY CYRUS' NEW SINGLE "FLOWERS" BREAKS OWN RECORD FOR MOST STREAMS IN A SINGLE WEEK IN SPOTIFY HISTORY
Dylan Sinclair Taps Destin Conrad + JVCK JAMES for "Open Remix"; Announces First Ever U.S. Live Shows
Spanish Power Metal band NORWALD drop releases long awaited "THE SPARK OF FREEDOM" EP and Video!
"The Spark of Freedom" is Norwald's first EP and second studio work. It explains why in Norwald they say "Fetharlos" to yield courage, the tale behind the word. This EP takes the second part of the book and re-tells the story in a musical way, taking the essence from the way of composing of original soundtracks. "The Spark of Freedom" mixes various heavy metal styles to tell the legend through music: power metal riffs and melodic vocal lines to create a happy atmosphere when needed, and more extreme (death/black metal) styles to show the chaos against the other parts. Fast guitars, melodic lines, growling's and orchestration to place all the elements of the story that is being told, with a neoclassical twist in various points.
BOB MARLEY "ONE LOVE EXPERIENCE" CAPTIVATES LOS ANGELES WITH STAR-STUDDED VIP LAUNCH
The star-studded evening hosted VIP guests as the first fans to enjoy the One Love Experience on the West Coast. In attendance were a variety of notable industry favorites and influencers including Victoria Justice, Harvey Mason Jr., Derek Fisher, Roger Steffens, Hana Giraldo, Sarah and Leah Talabi, and more. Bob Marley's grandson and two-time GRAMMY® Award-nominated reggae phenomenon Skip Marley delivered an energetic set performing a rendition of his grandfather's "Jamming" and an emotional cover of the late Jo Mersa Marley's "Hurting Inside" while reggae hip-hop maverick and Universal Canada/Tuff Gong Collective recording artist King Cruff also captivated the audience with a showstopping performance of his own. Meanwhile, granddaughter Shacia Päyne held down the vibe by soundtracking the proceedings with an entrancing DJ set. Bob Marley's daughter Cedella Marley was presented with a special plaque to commemorate the third opening of this special exhibit.
1NONLY SHARES MUSIC VIDEO FOR "HOMESICK" WITH MICHAEL MOTORCYCLE
Stars Align for Toronto Singer-Songwriter Meredith Moon (Gordon Lightfoot's Daughter) With 'Constellations' Album
Music Submission: DC
Written from the soul, and sung directly from the heart, Florida-based country musician DC has spent the past two and a half decades translating his feelings into sound. Although his music echoes inspiration from many of the greats including Keith Whitley, Merle Haggard and more, his music also has a voice of its own – a unique country sound that places authenticity at its core.
NEW SINGLE: Robin Eaton stands on his own with "Drugs R 4 Kids"
As he reflects on his past foibles with "Drugs R 4 Kids", singer-songwriter Robin Eaton re-centers himself. Out today, "Drugs R 4 Kids" is the first single for Eaton's upcoming album, Memories of A Misspent Youth, due for release on May 1st.
Stallone & Weathers (Precyce Politix & K-Hill) – Gloves In The Summer [Video]
Gloves In The Summer is the follow up to Smif-N-Wessun Tape from Stallone & Weathers upcoming full-length release. Brooklyn, NY lyricist Precyce Politix gives his "hired help" perspective on Raleigh, NC producer, writer, emcee K-Hill [aka Achilles Hill] 36 Chambers RZA era inspired production.
Amidy Releases New Heartbreak Anthem With Melodic Bass Single "Love You Enough" on Lost In Dreams – OUT NOW
Los Angeles-based producer and singer Amidy has been exploring real life emotions through a sound that connects melodic bass and pop punk music. He is returning to Lost In Dreams Records with his follow-up single. "Love You Enough" centers itself around his enthralling vocal delivery about caring enough about a lover to know when to call it quits. The heartbreaking decision plays out over lilting guitar licks, snappy drums, and symphonic string builds, eventually bursting into a soaring and majestic melodic bass climax.
SHAMBOLICS — Announce UK Tour This Spring – Tickets on Sale Today || + "Living In Shadows" Out Now
A gentle guitar ballad that erupts into an uplifting acoustic anthem by its close, "Living In Shadows" glistens like a reassuring ray of light at the end of the seemingly endless tunnel of mental health struggles.
Mo' Justice – Michael Corleone
This song is called "Michael Corleone" so there is no question that it is inspired by the classic movie, "The Godfather" the beat is produced by Mo' Justice himself.
Clara Widely Releases New Single 'Down For Whatever'
Clara Waidley is a poignant singer-songwriter carving her own pathway into a decaf rock n roll world.
Currently signed to the indie record label E. Broad records.
Clara Waidley is a singer-songwriter living in Savannah, Georgia, but her music spans coast to coast; the young surfer frequently travels, taking her guitar with her to perform on the road. Her music was born in her childhood bedroom, but after busking on road trips and gathering a following of 110.5k on TikTok, Clara's sun-soaked music has found a global audience.
Breadwinner Kane – Pop It feat. Sauce Walka [DJ Pack]