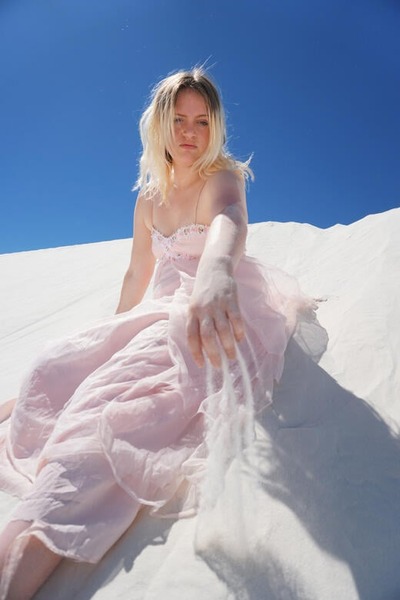 @skopemag news – friday – december 9, 2022 @ 3 pm est
@skopemag HQ – http://smarturl.it/skope
Skope video submission: Santa Sallet, "Chinese Funk". DMV-based rapper/producer gives us the blueprint on how to get rich
DMV-based rapper/producer Santa Sallet (@SantaSallet) presents the Rob Terrell-directed music video for his self-produced new single "Chinese Funk". Filled with images of success and a good time, Sallet depicts the life and luxury he has earned through hustle, hard work, and his team of model-like executives.
Kansas celebrate their 50th anniversary with release of 'Another Fork In The Road – 50 Years Of Kansas'
KANSAS, America's legendary progressive rock band, will celebrate their 50th anniversary in 2023. To commemorate this landmark occasion, current label InsideOutMusic are pleased to announce Another Fork In The Road – 50 Years Of Kansas for release on the 9th December 2022 in Europe & 16th December 2022 in North America. A career-spanning collection, it features carefully-selected tracks from across the bands sizable discography, as well as a new version of 'Can I Tell You'. Originally recorded and released on their 1974 debut, the song is updated by the current line-up. It provides a full-circle perspective on the band's long and continuing history that has seen them release 16 studio albums and sell in excess of 30 million albums worldwide.
BFB DA PACKMAN DROPS DEBAUCHEROUS VIDEO FOR NEW SINGLE "HOE FRIENDS"
New Music This Week – Alabama Shakes, Imagine Dragons, Echo & the Bunnymen, SZA, and More
New Releases for December 09, 2022 – Here are the AllMusic editors' picks for the most noteworthy releases this week. Looking for more? Visit our New Releases page.
PmBata SHARES DARK, HYPNOTIC NEW SONG "VILLAINS"
"I wrote 'villains' from the perspective of technology, more specifically, the algorithms that have a hold over our lives and attention," PmBata explained.
Remy Reilly Releases Reflective Coming of Age EP Avalanche
Rising indie-pop singer-songwriter Remy Reilly just released her debut EP Avalanche, an eclectic collection of bops and a ballad about a young woman's struggles and experiences while growing up. Avalanche is now available to stream and download on all platforms.
JOHN DIVA & THE ROCKETS OF LOVE Release New Single & Video for "The Big Easy"
Hair metal heroes JOHN DIVA & THE ROCKETS OF LOVE are dropping their third album, The Big Easy, on March 17, 2023 via Steamhammer/SPV! Their second offering, American Amadeus, served as an ode to Glam Metal, but for record number three, the five musicians revisit what they do best: straightforward, refreshing rock with distinctive riffs, hard beats, multilayered lyrics, and a frontman in top form.
NETFLIX SHARES OFFICIAL SOUNDTRACK FROM GUILLERMO DEL TORO'S PINOCCHIO
In the film, Oscar-winning filmmaker Guillermo del Toro reinvents the classic story of a wooden puppet brought to life in a stunning stop-motion musical tale. The characters are voiced by spectacular talent including Ewan McGregor, Cate Blanchett, Tilda Swinton, Cristoph Waltz, and more. Watch the trailer HERE.
Riker Lynch Releases New Diane Warren-Penned Track "Remedy"
Penned by Billboard chart-topping songwriter Diane Warren – best known for songs like "If I Could Turn Back Time" by Cher, "Because You Loved Me" by Celine Dion, "I Don't Want To Miss A Thing" by Aerosmith and countless others, "Remedy" embodies everything Riker stands for as a musician. "I feel so grateful to have a song written by the incredible Diane Warren," Riker mentions. "I absolutely love this song and I hope 'Remedy' will inspire people to spread love and positivity to their fellow humans. Be that remedy for someone who needs it. Lift people up with love and kindness. We're all connected. We need more love in the world and I hope we can start to spread more love to each other."
WILL LINLEY RELEASES NEW SINGLE "LAST CALL"
The global pandemic was a time of isolation for many, but Will found an opportunity for connection from his bedroom in Cape Town, South Africa. He took social media by storm with his first ever single "miss me (when you're gone)," and as the song continued to sky-rocket, Will quickly realized that his personal feelings resonated with a much larger audience beyond himself. After spending the last year touring Europe & South Africa, Will is brimming with new music and is ready to bring his enthusiasm and laughter to the rest of the world.
Tungz just want to be like ABBA
The Bristol and London-based outfit is set to release an AI generated music video alongside the single, manifesting as a slideshow of various convolutedly abstract images and stills that are meant to signify the manner of which memory mutates and devolves into intangibility as time passes.
EJOYA'S CLASS OF '22 PARTNERS WITH DEF JAM RECORDINGS – ALBUM OUT NOW
Ejoya, the Nigeria-based music distribution company whose annual 'Ejoya: The Class Of ' compilation series has become the 'now' incubator of upcoming new acts on the Afrobeats scene, is proud to announce a new partnership with Def Jam Recordings, and the release of EJOYA CLASS OF '22, arriving at all platforms today. Def Jam territories represented on the project include the US, UK, Nigeria, Kenya, Ghana, South Africa, and Trinidad & Tobago.
Jolé Releases New Song "This City" via Nettwerk
Having returned to his native Somerset in 2022, Jolé's new music has naturally taken on some of the laid back, Cornish surf vibes, blending his love of folk, indie and electronic music. "This song is based on living somewhere that holds a lot of memories with a person who isn't there anymore. I tried to explain the feeling of how a place can change so drastically when you have been so used to having them around. It feels different now and do you stay and overcome those feelings or do you go," explains Jolé about "This City."
Bailey Releases Live From Graybox – A Very Merry Christmas
Soul-baring songstress Bailey has released her new holiday EP, Live From Graybox – A Very Merry Christmas. Emotion-packed, soulful, and nostalgic, the EP brings a sense of comfort and home to listeners this holiday season. The EP is now available for streaming on all digital platforms.
LORDI Releases New Version Of "Hard Rock Hallelujah" Featuring "Werwolf" Bürger Lars Dietrich; Portion Of Proceeds To Be Donated To Charity
Multi-talent Dietrich took part in this year's season of German prime TV show The Masked Singer dressed as a werewolf and won the audience by covering LORDI's most famous track. The performance made its way to the ears and eyes of Mr. Lordi himself who was so amazed that he wanted the "Werwolf" to join him and the rest of the LORDI horde live on stage – a dream that became reality at Backstage Werk in Munich, Germany as well as Essigfabrik in Cologne, Germany early last week where hundreds of fans witnessed this unique collaboration.
OUT TODAY: Jabee x Boldy James x Conductor Williams
OKC-based rapper Jabee drops his new single Indulgence featuring Boldy James on December 9th. Indulgence is the latest release taken from his forthcoming EP "Good," produced entirely by Grammy award winning producer Conductor Williams, due out December 16th.
YEИDRY LINKS UP WITH ENNY TO RELEASE THE NEW VERSION OF HER BUZZING SINGLE "KI-KI"
Today, Dominican-Italian songstress, YEИDRY, releases a new version of her Dominican dembow-inspired buzzing single "KI-KI" featuring ENNY via Sony Music Latin/RCA Records. The track mixes various styles, cultures and languages and it reflects YEИDRY's very essence. With the addition of ENNY on this latest version of the song, the London rapper adds her raw bars and personal flare to the upbeat track. The term "ki ki" is an abbreviation of "Juaniquiqui" which in Dominican slang refers to money.
Swedish Metallers SCREAMER Release New Single & Video for "The Traveler" Today!
SCREAMER, one of Sweden's most ambitious heavy metal acts, have released their third single from their upcoming full length today, entitled "The Traveler". SCREAMER's latest offering, Kingmaker, is scheduled for release on January 13, 2023 via Steamhammer/SPV.
Get Into The Christmas Spirit With Karine Hannah's Version of "Have Yourself A Merry Little Christmas"
Bringing to the audience a completely new experience to one of the most loved Christmas songs of all time, Karine Hannah's version of "Have Yourself A Merry Little Christmas" will immerse the audience into a soft and full of emotion atmosphere.
This song is one of the most beloved Holiday tunes, written in 1943 by Hugh Martin and Ralph Blaine. The song was originally sung by Judy Garland in the 1944 musical, Meet Me in St. Louis. It gained popularity among musicians, obtaining many versions of some of the most beautiful vocals. Karine Hannah contributes to that list with her soulful sound and powerful high notes.
Dallas' Roadrun Cmoe "Farrakhan" (Official Video) Out Now
Soulja Boy's Stacks On Deck Money Gang New Artist & Single
Los Angeles based rapper HoodTrophy Bino (Tadashi Sayres) creates empowering music about overcoming hardships and leveling up in life. Raised by a single mother in a house with fourteen brothers and sisters under one roof in Palmdale, California and later the crime ridden projects of South Central LA, HoodTrophy Bino ("Bino") succumbed to the gang life that surrounded him. Finding an important outlet in music when violence surrounded him, Bino began rapping himself – first being exposed to freestyle through his older brother.
Fredlös Release Music Video for New Single "Farsot"
Fredlös came together in the Spring of 2021, rising from the ashes of previous musical adventures, based in the country around Norrtalje, northeast of Stockholm. United by a deep sense of their historical roots and a love of dark sounds, they create a truly epic landscape, blending heavy guitars with more traditional instruments and a need to relate history true to the facts. The result is a brooding yet effortlessly melodic sound where the listener can survive and thrive in the dark.
Suzy Shinn Releases Debut Song "Junk Food"
Suzy is a trusted writer/producer/engineer in LA, having worked with everyone from Dua Lipa and Katy Perry, to rock acts like Weezer, Fall Out Boy, and Panic! at the Disco. She's landed attention for being a young femme in this space, with SPIN running a profile "Meet Suzy Shinn, The 26-Year-Old Producer Behind Van Weezer", while Rolling Stone stated "Suzy Shinn Is Helping Shape Rock's Future."
New England Lofi Artist Towerz Announces Mountain-Themed Album 'standing hills' 
"I've moved 18 times in my life," shares Towerz. "For some reason not one of those places had mountains. So I've always been in awe of mountains. The last year has been quite a rough one. I always find solace in the peace and isolation of the mountains…standing hills is about my time spent traveling through the various mountainous areas I've been in over the last year."
Irish Synth Metal Trio NO SPILL BLOOD Release New Single "Anvil Crawler"
Today, Svart Records announces the sophomore album 'Eye Of Night' by Irish synthetic kraut-metal trio No Spill Blood. After the 2015 debut 'Heavy Electricity', the synth-bass-drums trio have spent the pandemic years working on a triumphant return, set to be released on February 23, 2023. No Spill Blood will embark on a 14-date Euro tour with Year of No Light to support the album starting February 4th.
AITCH IGNITES SCREENS WITH ACTION-PACKED "FUEGO" MUSIC VIDEO
Directed by close friend and creative collaborator Kelvin Jones, "Fuego" is a riveting, fast-paced visual involving multiple scenarios, including car explosions, a flaming baseball bat and a piñata. Aitch brings the heat as he immerses himself in explosive scenes, proving that he is a young man at the forefront of all action. Whilst showing off his custom grills, Aitch's energy and character sets the mood for the track, making the VFX-worked visuals undeniably thrilling.
For Skope: BLVNCO returns with progressive house-oriented gem "Don't You" on Nicky Romero's label (out now)