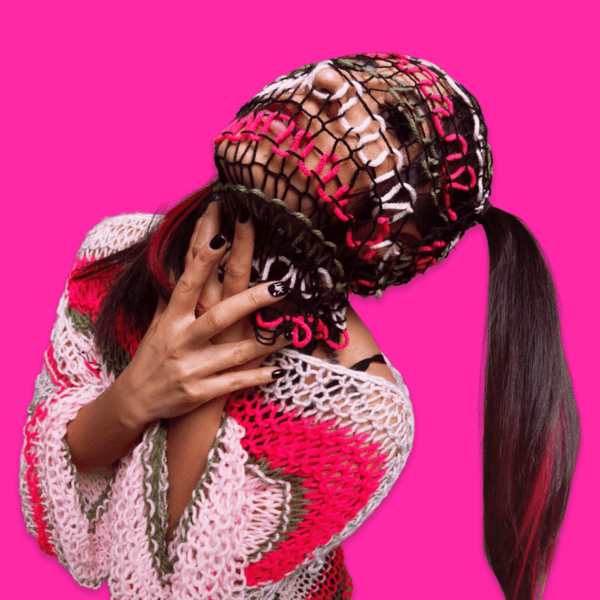 @skopemag news – friday – december 9, 2022 @ 10 am est
@skopemag HQ – http://smarturl.it/skope
KELELA DEBUTS VIDEO FOR LATEST SINGLE "ON THE RUN"
Since its release on November 15th, "On the Run" has been regaled for its "quiet brilliance" and "new flavor." Collaborating with director Lee Wei Swee for the visual, the song's sultry sonics are brought to life in a joyride video with her co-star and one of the song's producers, Bambii.
THE HATE CLUB Releases Intense, Animated Video for "Burn in Hell"!! FFO: Ministry, Rammstein, KMFDM
You Me At Six Share New Single "heartLESS"
Today, English rock band You Me At Six release their new single "heartLESS" via Rise Records. The track is taken from the band's forthcoming eighth studio album, Truth Decay, due out January 27, 2023.
OUT TODAY: Ovrkast. x Homeboy Sandman x Simago x James Wavey on New Single "The Journey"
Oakland-based nonprofit Oakstop Alliance presents new single "The Journey," featuring Homeboy Sandman, Simago, James Wavey, and produced by Ovrkast. Due out December 23rd, Royalty Summit is a 12-track album curated by Oakstop Alliance and Homeboy Sandman to showcase Oakland's most exciting homegrown Hip-Hop talent. Stream the new single "The Journey" –
A Republic Is Rising In Florida's Capital City Where Tallahassee's Flip Flop Republic's New Music and Album Release Concert Hit New Heights
Could Tallahassee be the music mecca of Florida? If so, could Flip Flop Republic be next in a long line of genre defining artists from the region? North Florida and Tallahassee have a strong music pedigree. George Clinton and Parliament Funkadelic redefined funk music, T Pain's influence on rap and R&B is unmistakable. Creed ruled the Alt Rock era with their soaring melodies and Ray Charles is a legend. The region punches above its weight when it comes to music.
Lindsey Releases Debut Single "Save Me"
A story of conflict, inner strife, and ultimate redemption, alternative rock artist Lindsey calls out "Save Me" in her debut single. The first release from her upcoming project Out of the Ashes, "Save Me" acts as a diary entry, detailing turmoil from rock-bottom, debilitating depression, spiritual warfare.
Biig Piig Drops New Track "Picking Up"
In speaking about the new song, Biig Piig says: "'Picking Up' is about wanting to run, get outside of your body, or go and punch something…anything to get the feeling out. I just love Deb and her energy: the track itself is heavy, but we had a lot of fun making a song about following anxiety and chaos."
SYGNAL TO NOISE TO TOUR IN 2023 AS PART OF COLD'S "YEAR OF THE SPIDER: 20 YEAR ANNIVERSARY TOUR"
New England melodic hard rockers Sygnal To Noise will be hitting the road with Cold, as part of their "Year of the Spider: 20 Year Anniversary Tour" (as part of a bill that also includes performances by Divide the all, Awake for Days, and Death Valley Dreams). The dates will run from March 17-May 29 throughout the US. The band just issued their latest album, 'Human Condition,' last June via Dark Star Records, while the single "Let Me In" hit the top 100 Billboard Radio charts, and its video can be viewed –
Little Fuss // "I Want a Secret" // December 8th
Olive Martinez, the band's frontperson, says the song is about "the outsider looking in, and more so, the girl searching for confidence and intrigue within her own personality…In the chorus, she daydreams that she herself possesses this effortless nature, almost like someone manifesting themselves a secret, just to give them a boost of confidence."
Ohio's Resignation shares "Eddie Kingston" from forthcoming EP for Friend Club Records
Vocalist Wes Allen says, "I wrote this song to my family. It's an admittance of an intense mental health battle and the fears of watching time slip away. I named it after Eddie Kingston because he's a collective favorite amongst the four of us (my wife, kids, and I). Additionally, Eddie is a strong mental health advocate and has been very open about his own struggles with mental illness. These are the most personal lyrics I've ever put to a song. It's the most vulnerable thing I've ever written, but I'm the most of proud it as well."
MARTIN GARRIX AND JVKE RELEASE HIT GAME MARVEL SNAP ANTHEM "HERO"
In the video, JVKE falls deep into thought and imaginative exploration when he gets an all too familiar "Can we talk?" text from his ex-girlfriend, Georgia. Throughout the video, JVKE explores the highs and lows of a relationship through fan favorite Marvel pairs including Spider-Man & Mary Jane, Storm & Black Panther, and Vision & Scarlet Witch.
Ukrainian singer Anastasia Khomenko releases her new song "Magic Christmas Night" today
Jonasu reveals highly anticipated debut album 'Cutting Through Noise'
An 11-track release, Cutting Through Noise is a collection of Jonasu's biggest tracks since he broke onto the world stage in 2021. The album opens with his most recent collaborative track with KOOLKID 'Why Don't We', followed by his most recognised track to date, 'Black Magic'. The rest of the LP features a host of special guests, including JC Stewart for atmospheric number 'On My Mind', Rêve for sultry single 'All Night and Every Day', Alex Hosking for 'Who Cares', Georgia Ku for fun-filled anthem 'Trouble', Karen Harding on 'True' and Felix Samuel for dancefloor filler 'Habits (Stay High)'.
††† (CROSSES) RELEASE HIGHLY ANTICIPATED 'PERMANENT.RADIANT' EP
PHONK PHENOMENON SXMPRA SHARES PARALYZING LATEST SINGLE "LOCKJAW"
Continuing his prolifically consistent rollout this year, "LOCKJAW," is a ruthless king-hit of unruly underground rap. Produced by close friend and collaborator Dozy Doe, the track's ominous intro build-up, blistering bass lines, and pounding 808's straddle the line between the gritty underground rap and hardcore nu-metal words SXMPRA was raised on, setting the sinister scene for a paralyzing blow of dizzying raps, fast and furious flows, and raw and outspoken storytelling.
JOEY VALENCE & BRAE RELEASE NEW SINGLE 'CLUB SANDWICH'
Following the Godzilla-inspired single 'Tanaka 2' with Logic earlier this year and a string of sold-out dates across Europe, Joey Valence and Brae are back with their latest track 'Club Sandwich'.
Indie-RnB Artist Jah Frida Releases Visuals For Latest Single 'Hot Skin'
Self-help Therapy EP from LESS KILLJOY
The Pink Grenade EP glistens with echoing vocal energy, dreamy synthesizers, grungy acoustic guitar and an obnoxious in your face 808 basslines and some overly aggressive electric guitars. "alt-hop lo-fi shoegaze indie punk. Fuxk a genre", she says. "I just try to find stories and beauty in everything. Photography and film inspire me just as much as music does." Raised on the music of Nirvana, No Doubt, Linkin Park, Kid Cudi Rihanna and Paramore, LESS KILLJOY always found inspiration in music of all kinds but the one thing that kept her coming back to her favorite artists was always the shared experience of an artist with their fans. "I can't begin to count the number of times music has been my escape and my way of communicating. I truly don't know any other way and if I can connect with even one person in a positive way I think I've won".
Mark Mackay "Christmas Time Is in The Air"
Mark Mackay kicks off the holiday season with his brand new Christmas EP, Mark Mackay: Christmas, including his original Christmas song, "Christmas Time Is in The Air." Written with Nashville Songwriter HoF Inductee and multi-Grammy-nominated songwriter, Jeffrey Steele ("What Hurts The Most," "My Town," "Raise Em Up"), Mackay is bringing the Christmas cheer with some classic rock and roll infused with a country flair.
ATLANTIC-SIGNED ARTIST, ENISA, RETURNS WITH LATEST SINGLE "OLÈ"
NEW VIDEO: Wes Denzel Showcases His Vocals on Acoustic Performance of "Zodiac Killer"
Grande Royale returns with new single "Tell Me"
"SolÅce" the Artist
Writing The Future releases 'A Rainy Day When The Sun Died'
YG RELEASES NEW SINGLE "MISS MY DAWGS" FT. LIL WAYNE
EAST TAMPA RAPPER TALEBAN DOODA DROPS STEP WIT A PASSION MIXTAPE
secret monogamist in polyamorous relationship slow burning indie rock
Hailing from the barrier islands of South Carolina, Andrew Christopher Rutherford Royal has a deep connection with the land and embodies a non-traditionalist's interpretation of the eastern South. He writes Southern Gothic cameos which he weaves into often dark, Indie Americana. After writing and curating the works for an album he records and mixes the music for Rutherford Royal (as well as other artists) in his remote cabin studio overlooking a hidden waterfall in southern Tennessee.
NLE CHOPPA LETS LOOSE ON BRAZEN NEW SINGLE "I LIKE"
LITANY SHARES THE NEW SINGLE 'DIE HARD (IS A CHRISTMAS FILM)' – LISTEN HERE
Litany's ability to delve into the minefield of modern love – from innocence and naivety to small misunderstandings with big consequences – has been a major part of the appeal which has seen her amass over 100 million streams to date. Now given a playful, light-hearted twist, that first person storytelling approach also informs 'Die Hard (Is A Christmas Film)'. It's the tale of two people whose relationship is perfectly in sync… except for their wildly differing opinions on 'Die Hard'.
Ska-Rockers The Barefoot Bandit Share Video For 'Criminal Damage'
Blxst & Larry June team up on slick West Coast collaboration, 'Keep Calling'
Coming off the back of his sold-out world tour, recent Grammy® nomination and being named Billboard's R&B / Hip-Hop "Rookie of The Year" 2022, R&B sensation and "leader of the new wave of L.A. hip-hop" (LA Times) Blxst, has teamed up with Bay area artist Larry June to release their new single "Keep Calling" today via Red Bull Records/Evgle LLC.
BAMBIE THUG RELEASES HOLIDAY SINGLE 'MERRY CHRISTMAS BABY'
Sam Paige Unveils Her New Stellar Pop Single, "On Me"
Sam Paige describes the trials she went through in her past relationship, voicing that blame for the other person's mistakes was always put on her.. Sam sings, "It was hard to even tell if we were meant to be/ Don't try to blame this all on my mama's heart/Cause without her help you would never get this far/ Now you lying, saying your in love/ But everyone can see…/Try and blame another mistake on me." The lyrics within the song help portray a series of events that give the song a bitter but vengeful edge.
KWESI ARTHUR drops brand new visuals to "Animal" featuring DAYONTHETRACK
Releasing infectious multi-lingual music, sung in Twi and English, Kwesi Arthur taps into all angles of the diaspora with "Animal", following the global success of the rapper's hard hitting single "Nirvana". No genre is off limits, as "Animal" explores the ever-growing sound of Amapiano, using the genre's signature shakers, piano melodies, and intense drum patterns.
SKY KATZ RELEASES NEW POP-PUNK SINGLE "P.O.S."
In addition to her musical pursuits, Sky is set to reprise her lead role of Summer Torres in Netflix's hit series "Surviving Summer" for a second season. Season 1 was released in June this year and achieved over 20 million viewing hours in its first week of release and made it into the Top 10 shows in over 40 countries around the world including the U.S., the U.K., Australia, and Brazil.
Sevyn Streeter Celebrates the Holidays with the Release of "The Christmas Song"
'Tis the season, and singer-songwriter Sevyn Streeter is in the spirit! Today, as an early Christmas gift to her fans, she releases her rendition of the holiday classic "The Christmas Song" via Groundwērk/MNRK Urban. Produced byRAMMY Award-winning producer Eric Hudson, Sevyn belts out smooth and sultry sounds backed by Lonny Bereal, twinkling the ivories and will surely make Christmas time feel like home. Mike Ho directed the accompanying video.
MATTEO, ANDREA & VIRGINIA BOCELLI AND PENTATONIX UNVEIL THEIR FIRST COLLABORATION, "DO YOU HEAR WHAT I HEAR"
Legendary Italian tenor Andrea Bocelli, his 25-year-old son Matteo and his 10-year-old daughter Virginia have teamed up with one of the most innovative vocal groups of all time, Pentatonix, to record an inspiring new version of the festive classic "Do You Hear What I Hear" – released today on Decca / Capitol Records. The new collaboration arrives on the heels of the chart-topping success of the Bocellis' first album together, A Family Christmas, which has achieved #1 status around the globe.
EMERYLD ANNOUNCES BLOODLINE EP TO COME OUT IN JANUARY ON NEON GOLD RECORDS + RELEASES "BLOODLINE"
OUT NOW: producer munro latest single 'About You' Video (FFO: FLUME, ODESZA, Ross From Friends)
Dan Reeder & Todd Snider on "The Moon Tonight"
Reeder has been championed by a diverse range of musicians such as Dijon, Phoebe Bridgers, Jason Isbell, Jeff Tweedy and more. Reeder's discography continues to retain a cohesiveness with witty and blunt lyrics, paired with his wispy voice, creating a sound of his own. Coined by the New Yorker's Ben Greenman as "one of the foremost outsider artists in modern folk", Reeder is a self-made artist in all forms. From building instruments, creating album artwork, writing, and producing, Reeder can do it himself.
Cuddle Magic Release Christmas Single "O Come, O Come, Emmanuel"
Cuddle Magic have found the perfect room to document their beautifully exquisite sound. The group's six members (conservatory-trained & lifelong friends) cram themselves into a bathroom nestled amidst 23 microphones without headphones, amplification or overdubs. Cuddle Magic's Christopher MacDonald and brother Jeremy's arrangement of "O Come, O Come, Emmanuel" invokes a calm, peaceful spirit which feels like a desperately needed gift.
Seattle's Megadose shares new single / video, "Pig"
Megadose is a power pop quartet from Seattle, fronted by Stephen Steen. The group delivers punchy pop rock anthems, freewheeling between new wave, slacker rock, and power pop.