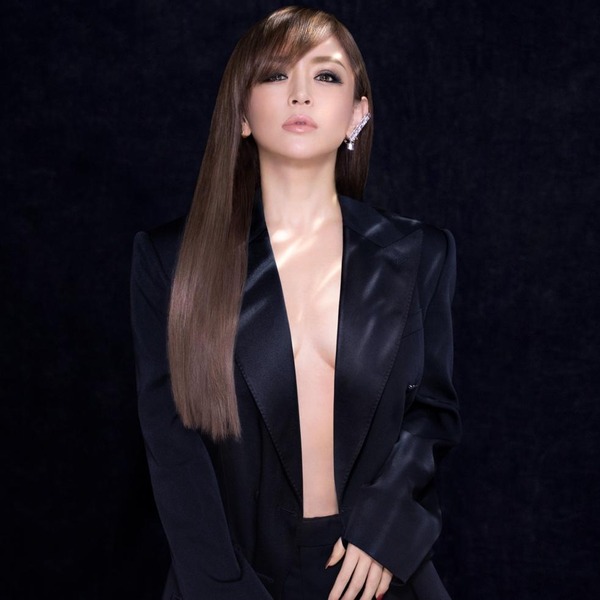 @skopemag news – friday – december 2, 2022 @ 12 pm est
@skopemag HQ – http://smarturl.it/skope
JUSTUS BENNETTS DROPS "EVERYTHING IS NOTHING"
Justus wrote "Everything is Nothing" with Linkin Park's Mike Shinoda, Pat Linehan (B.o.B., Phem) and Remy Gautreau (The Chainsmokers). Shinoda and Linehan co-produced the track.
Video: Antha Pantha – "Real B*tches"
Green Day Releases "Nice Guys Finish Last (Live)" From '97
Nimrod 25 includes the original album, one disc of previously unreleased demos, and a live set from Philadelphia's Electric Factory recorded on November 14, 1997 one month after Nimrod's release. The 20-song live set includes several songs from Nimrod, plus fan favorites from their previous albums and singles. The 14 track demos disc includes two unreleased Green Day songs ("You Irritate Me" and "Tre Polka"), plus a cover of the classic Elvis Costello song "Alison" (previously unreleased).
Jonah Kagen Shares Debut EP 'georgia got colder'
'georgia got colder' includes past releases like "barcelona," "hill that I'll die on" and "graveyard shift," as well as his hit debut single, "broken," which has amassed over 42 million streams to date. The EP also introduces 3 brand new tracks, "georgia," "colorado" and "chemicals." Pairing his signature acoustic-driven sound with lyrics that tug at the heartstrings, Jonah's delivers undeniable energy and sincerity throughout the EP's 7 tracks.
OUT NOW // TrueMendous Unveils Her Highly Anticipated Album 'Great. On Purpose' (ft Skinnyman etc)
Following on from a string of head-turning releases this year, more recently with 'In The World or Of The World?' alongside Janel Antoneshia and Forest DLG, the Midlands born artist TrueMendous has gifted supporters with her highly anticipated album, 'Great. On Purpose' via High Focus Records.
TOMORROW X TOGETHER DROPS 'THE NAME CHAPTER' CONCEPT TRAILER
Gen Z's 'it' boys recently made appearances on six categories on Billboard's 2022 Year-End charts including the Billboard 200. In November, the band received their first MTV EMA (Best Asia Act) and was nominated for an AMA (Favorite K-pop Artist).
TOMORROW X TOGETHER will release their 5th EP in January 2023.
Ashby Frank's "Christmas In Virginia" reflects on holiday memories
With three singles from his forthcoming full-length debut for Mountain Home Music Company already out — including the #1 hit, "Midnight Highway" — Ashby Frank turns his thoughts to the holidays with "Christmas In Virginia," a gently glowing ballad that evokes the season's most cherished moments.
With help from multi-instrumentalist co-producer Brandon Bostic, fiddler Megan Lynch Chowning and singer Tina Adair, Frank revisits the song, first recorded in the 1990s by Clinton Gregory, through an almost meditative acoustic treatment that focuses all of its attention on a timeless melody and simple, yet well-crafted lyric.
Chloe George shines on debut 'Penny' EP
Chloe George wants to feel everything, and she wants you to feel everything too. She values the emotive core of a song above all else, putting her in a lineage of greats as well as a new class of pop's rule-breakers like Remi Wolf or Dominic Fike. Penny is seven tracks of consistently cool, sometimes eerie energy that feeds just perfectly into her left-of-center pop.
Hindsight Records Releases Carmen McRae Let There Be Love Album
Hindsight Records has announced the release of a new album, Carmen McRae Let There Be Love. The new record is part of the Hindsight Records Reimagined Series, a collection of timeless recordings tastefully enhanced for today's listeners. This new project was produced by John F. Forbes and executive produced by Thomas Gramuglia. Re-recording was done by John F. Forbes with the Sentimental Pops Orchestra. Stream and download Carmen McRae Let There Be Love on Spotify, Amazon Music, YouTube Music, Apple Music, Pandora and your favorite digital music platform –
Ela Ozturk Drops Beautiful Visual for "Roots"
Soulful pop artist, Ela Ozturk, has just dropped an elegant visual for her latest single, "Roots." With beautiful imagery paired with the stripped-back and truthful lyrics, "Roots" is full of unique instrumentation and passionate vocals that will strike the hearts of listeners while encouraging them to be their authentic selves.
Shira Elias (formerly of Turkuaz) shares sophomore EP 'SERVICES the EP' with single "OK"
Today, LA-based futuristic R&B-funk artist, Shira Elias, shares her highly anticipated sophomore EP SERVICES the EP, out everywhere now. Alongside the full project comes the latest triumphant, self-assured single "OK". The silky track explores the complex feelings that come with exiting an unhealthy relationship, and the moments of acceptance and relief that follow.
Catch Elias performing new music and longtime favorites during a solo set on December 10, and later, join the new Cool Cool Cool funk outfit on December 11 at North Beach Music Festival with tickets and more information available now at shiraelias.com.
Saudi One Man Prog DUSK Announces First Full-Length "Spectrums" Out February 2023
Saudi Arabia's DUSK is a one-man musical progressive metal journey from the mind of Meshari Sangora. Once a college DJ in UAE, that time in his life lead to his rediscovery of all forms of metal and was just the beginning of creating his own music as a self-taught musician and producer. Starting out in 2020, over the last two years, DUSK has released two EPs "To Where I Belong" (2021) and "Ascension" (2020) along with multiple stand-alone singles.
Bomb Bunny deliver driving, shimmering, lilting debut EP via Blind Rage Records
Conversely, their novel synthesis of old forms puts them in good company with likeminded contemporaries such as Wednesday or They Are Gutting A Body Of Water. As easy as it is to repeatedly reach for the classics, Bomb Bunny are a testament to the fact that independent music's true power is in its constant reinterpretation and forward motion. The kids are much more than alright.
Mae Krell Shares 'imposter syndrome (b sides)'
The two b-sides, "tooth fairy" and "(like) spring," were written during the 'imposter syndrome' sessions. After the EP release, Mae revisited the unreleased demos with her producer Jakob Leventhal and decided to rework these two tracks. "A lot of times my favorite tracks from an artist are the ones that almost didn't make it out, so I thought it would be only fair to give people a chance to love these songs the way I love some almost-forgotten-about ones," she says.
PoiL Ueda is the result of a collaboration between Junko Ueda, a vocalist and satsuma-biwa player from Japan, and PoiL, a French rock/contemporary music band. Their mesmerizing and one of a kind first album will be released on March 3, 2023 via Dur et Doux.
Symphonic Power Metal Sensation HARTLIGHT Drops "Into the Realm of the Elves" Lyric Video
Kerala Dust Share New Single "Future Visions" via Play It Again Sam
PNAU & TROYE SIVAN TEAM UP FOR NEW SINGLE "YOU KNOW WHAT I NEED" – OUT NOW!
Ayumi Hamasaki releases music video for hit single 'MASK' composed by Tetsuya Komuro! Full-length original album to follow on January 25!
Ayumi Hamasaki has released a music video for her recent digital single, 'MASK'. The video was published on Hamasaki's YouTube channel on November 18.
'MASK' became a huge talking point among fans as it is the first Hamasaki track to be arranged by Tetsuya Komuro in 12 years, since the September 22, 2010 release of 'crossroad'. The new music video has been hotly anticipated by fans.
ISLA CROLL SHARES A NEW FAMILY CHRISTMAS CLASSIC WITH THE NEW SONG AND VIDEO 'PLEASE COME BACK FOR CHRISTMAS'
Rosemary Clooney Love and Learn Released by Hindsight Records
A new album from Hindsight Records, Rosemary Clooney Love and Learn, has been released. The latest project from the label's Reimagined Series was produced by John F. Forbes and executive produced by Thomas Gramuglia.
Stream and download Rosemary Clooney Love and Learn on Spotify, Amazon Music, YouTube Music, Pandora and your favorite digital music platform.
Precious Releases Bold New Single 'Voices'
Rising star Precious Pepala today shares her brand-new single 'Voices'. Continuing her track record of creating impeccable pop songs that showcase both Precious' bold, mature lyricism and powerful voice, 'Voices' is another big statement of intent from the seventeen-year-old. Tackling another important topic – this time mental health – pop's brightest new talent continues her winning streak.
Scandinavian dance outfit Lust For Youth release their first music since 2019's self-titled album that ushered in the band's transformation from a three piece to a duo. The new single "Accidental Win" comes on the tail end of a successful UK tour and has all of the signature elements that have made the band so essential: super catchy dance grooves, crooning melancholic vocals and an icy depth at once effortlessly cool and hopelessly romantic. Press photo and album art by Alexander Rotondo.
Tireek Shares New Single "Baby Boy (ft. Nyzahir)" via CHORUS.FM
NYC-based hip hop up-and-comer Tireek showcases his impressive flow and lyrical prowess in his latest single "Baby Boy (ft. Nyzahir)." Poignant and deeply moving, "Baby Boy" paints a picture of life for young black men in America. Rich with emotion, the smooth hip hop slow-burner delves into topics such as depression, generational trauma/curses, violence, self-love, pain and healing. The track features a smooth chorus from Arizona based artist, Nyzahir, that will make you feel like you're levitating. "Baby Boy" gives listeners a space to heal, reflect, and sink deep into the world that Tireek creates with his lyrical candor and smooth hip hop sensibilities.
NEW MUSIC: MOUNT WESTMORE RELEASES NEW SINGLE & VIDEO FOR "ACTIVATED"
BRE Picks Her Battles in Latest Release "IDNTBR"
Los Angeles, CA – Alt-pop artist BRE has released her third single, "IDNTBR," or "I Don't Need to Be Right," a powerful pop-rock track that exudes boldness and the willingness to take a step back and examine the problem. "IDNTBR" is a realization of the fact that it is often better to just be the bigger person in an argument in order to build lasting relationships. "This song is about picking your battles and remembering what's most important when in a disagreement – fighting the problem and not each other," BRE states. "IDNTBR" is available to stream and download on all digital platforms.
THUNDERMOTHER Premieres New "Borrowed Time" Music Video
Following their chart-topping, new album Black And Gold, highly acclaimed summer shows in Europe and an extensive tour with the SCORPIONS in North America, Swedish heavy rock act THUNDERMOTHER has premiered a brand new music video for the song "Borrowed Time."
Parker McCollum Rounds Out 2022 With the Release of His Latest Track "Stoned" Out Now
Breakout Country star, Parker McCollum, is closing out 2022 with his latest release, "Stoned," out now. The solemnly reflective track, written by McCollum, Brett James, and Mark Holman, explores the universal emotions of loneliness, uncertainty, and misunderstanding, and how we often find ways to self-medicate our feelings.
WIG WAM ANNOUNCES NEW STUDIO ALBUM 'OUT OF THE DARK' OUT FEBRUARY 10, 2023
Blair Lee contends with growing up on her debut EP 'The Puppy Game'
John Waters "It's In The Book" b/w "Proud New Father" Single, Out Today on Sub Pop + Christmas Tour Underway (through Dec. 22nd)
Today, Friday, December 2nd, John Waters is releasing "It's In The Book" b/w "Proud New Father," his new audio-only release, available on a 7″ single pressed on gold vinyl and at all DSPs worldwide through Sub Pop. This single features Waters covering a stand-up routine recorded and made famous by midwestern-US comedian/actor/musician Johnny Standley in 1952.
Doodie Lo & Kodak Black Star in "ISTG Pt. 2" Video
SABLE REVEALS STUNNING NEW EP ' ENGLISH LITERATURE'// LISTEN HERE
Today, Manchester born, Berlin based newcomer Sable releases her stunning EP, 'English Literature', a sprawling body of immersive experimental pop. Closing out a year that has seen Sable support Glass Animals, play a mini-UK tour and gain acclaim from areas such as Wonderland, House Of Solo and Dummy, the EP serves as further testament that newcomer is an artist to keep an eye on. Walking the line between Northern English romanticism and Berlin club culture, it's a real enthralling listen.
PAUL KELLY debuts new video "Maybe This Christmas"
070 SHAKE SHARES NEW VIDEO FOR "PURPLE WALLS" VIA DEF JAM RECORDINGS
WHITE LUNG's Final Album 'Premonition' Out Today via Domino ~ Release New Video "Bird"
Hibou (Peter Michel, formerly of Craft Spells) is back with a brand new single "Night Fell," out today!
Peter Michel says about the track + new EP: "It's exhilarating to be releasing new Hibou music after spending so much of the last several years concentrating on my folk project. "Night Fell" feels like the perfect song to kick things back into gear. Packed tightly into this track is my return to the lush textured melodies & breezy blend of gossamer vocals that comprise Hibou."
Oceans in the Sky release gorgeous video for "Taipei"
"The most exciting part about writing 'Taipei' was working with my friend 陳妍心 Sylvie Chen for the first time." Frost says. "She plays pipa [a traditional Chinese instrument] on four songs on the album. It's an incredibly difficult instrument to play and she's a master. Growing up listening to Chinese pop and rock, it's been a joy working with her to make music that feels completely unique and true to who I am."
SCOREY DROPS BRAND NEW VIDEO SINGLE "OH WELL"
Award-winning, indigenous hip-hop duo Snotty Nose Rez Kids release LP
Visionary Artist The Album Leaf Teams Up With Canadian Indie Darlings Dizzy On New Single "Say So" 
LaValle explains how the collaboration came about, "'Say So' is a cool track that started out as a completely different one. I had sent Katie a different track to write and sing to, and when she sent me her vocal track back, I thought my original song didn't quite fit the metaphorical, playful nature of her lyrics and delivery. It was a fun process to completely write a new track inspired by her vocal. I wanted to experiment with some uncomfortable melodic elements, sounds and just generally make a playful track."
TEMPTRESS Announce New Doom/ Sludge Album See
Texas' heavy trio known as TEMPTRESS are preparing to unleash their debut album See via Metal Assault Records on March 3rd, 2023. Bringing immersive atmospheres, heavy distorted guitars, and rock 'n' roll rhythms, TEMPTRESS deliver a dynamic and seductive sound.
OUT NOW: Dukes Of Roots & Natiruts Release "Try Happy"
Dukes Of Roots is proud to announce the newest single "Try Happy" with Natiruts. The new song, produced by Sean "YoungPow" Diedrick and executive produced by Rod Walkey, was the first written and recorded for the upcoming Dukes Of Roots project. It was later revisited by LionChld to include the Brazilian reggae roots band and Latin GRAMMY nominated, Natiruts. "Try Happy" is an uplifting tune about getting happy! It is the type of song that can lift low spirits, encouraging one to look on the bright side and lean into the happiness and blessings around you. The single is due out December 2 on all streaming platforms via Migration Records x YoungPow Productions!
Desertfest London announce over 40 bands for 2023
Desertfest London is rounding off the year with an ear-shattering bang, announcing a mammoth 43 artists to their 2023 line-up. Joining the likes of Uncle Acid & The Deadbeats, Graveyard, Kadavar and Church of Misery, the Camden-based festival also welcomes back Corrosion of Conformity as headliners.
Pioneers of a groove-laden sound that is undeniably their own, Corrosion of Conformity have not been back on UK soil since 2018 so expect big, loud and memorable things from their appearance at Desertfest next year. Corrosion of Conformity have been due to play the event since 2020 – making their return one of the most widely requested in the event's history.
Mathame Release New Single 'So What' Alongside Official AI Created Music Video
electronic artist INZO releases new track featuring words by philosopher Alan Watts
Genre-bending electronic artist Mike Inzano, better known as INZO, has returned with a new song, "Drift Like A Cloud, Flow Like Water." The track features words by English philosopher Alan Watts who also appeared on the 2018 hit "Overthinker." The title "Drift Like A Cloud, Flow Like Water" comes directly from a quote by Watts, whose work was popularized in the 20th century and best known for interpreting Eastern traditions of Buddhism, Taoism, and Hinduism for a western audience. Both "Drift Like A Cloud, Flow Like Water" and "Overthinker" feature audio clips of Watts' public lectures interwoven with INZO's sonic interpretations of those concepts, reinvigorating decades-old recordings and creating a symbiotic plane for cutting-edge electronic music and centuries-old philosophical thought to coexist within.
VILLANO ANTILLANO RELEASES HER FIRST STUDIO ALBUM "LA SUSTANCIA X"
Tras el reciente éxito de su extraordinaria gira por España, que hizo parada en importantes ciudades como Barcelona, Bilbao y la isla de Ibiza, y que batió récords de venta de entradas en todos los recintos en los que actuó, así como el exitoso lanzamiento de su single "Cáscara de Coco" el mes pasado, la rapera puertorriqueña Villano Antillano regresa hoy con su esperado álbum de debut "La Sustancia X", disponible ya en todas las plataformas digitales.
Villano Antillano explica que este álbum "se centra en el poder de la mujer, las personas femme, y toda la comunidad LGBTTQIA+ que, de cara a la adversidad, se convierten super poderosas."
Modern Rock Band Wicked Love Releases Their Powerul Ballad "Stay" to all major platforms!
Modern rock band Wicked Love released their follow up single "Stay" to all major platforms. The single, which is a powerful ballad about heartbreak, is from their EP Wild Ride.
"Sometimes no matter how much you love someone, it's not meant to last. 'Stay' tells a story we've all experienced at some point in our lives," says the band.
IMHA TARIKAT release and stream new album today
IMHA TARIKAT release and stream their acclaimed new album "Hearts Unchained – At War with a Passionless World" today. The new full-length from the German black metal radicals is being unleashed onto the world as scheduled on Friday, December 2.
[Video] SoulRocca ft. M-Dot "Toil" + "In Good Company" (Album Stream)
DUST PROPHET Release New Single "Song 4"
Stoner metal trio DUST PROPHET have released their trippy new single "Song 4" on all streaming platforms. The track is from their upcoming release One Last Look Upon The Sky which is out on January 27th 2022.
The band comments ""Song 4 is an instrumental piece that was heavily inspired by the band Karma to Burn. Sarah (Wappler, bass & keyboards) wrote the initial pair of riffs that start the song as well as the riffs when it switches to the more up-tempo section.
FRED Share Infectious New Single and Music Video "Bloated"
WE ARE SCIENTISTS Unveil Dazzling Indie Pop Number "Lucky To Just Be Here"
New York indie juggernauts WE ARE SCIENTISTS have teased more new material from their forthcoming record LOBES (release date: January 20, 2023 via Masterswan Recordings) with their dazzling single "Lucky Just To Be Here." Reducing the tempo but ratcheting the intensity, the new track simmers before it boils, offering a contrast to the two breakneck tunes already released from the pair's recently announced eighth studio album.
REXORIA Release New Track & Lyric Video for "Set Me on Fire"
REXORIA will release their upcoming full length album 'Imperial Dawn' on February 3, 2023. Today the band unleashes the first single and lyric video for the track "Set Me On Fire."
Rising Star and Emerging Country Artist, Taylon Hope, Releases Christmas Cover of Seasonal Favorite, "Silent Night"
Rising star, Country music songwriter and performing artist, Taylon Hope has released a cover of the seasonal Christmas song, "Silent Night," The song was penned by Joseph Mohr and was first recorded in 1905. The popular Christmas carol has remained a popular success, appearing in films and multiple successful recordings, as well as being quoted in other musical compositions.