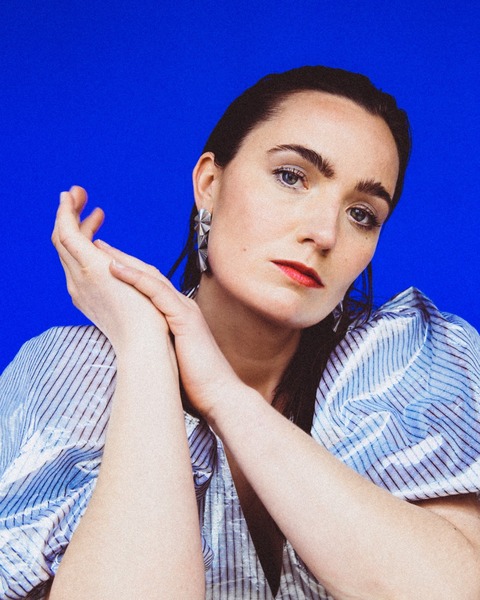 @skopemag news – tuesday – november 29, 2022 @ 10 am est
@skopemag HQ – http://smarturl.it/skope
VIRTUAL SYMMETRY: Swiss/Italian Progressive Metal Act Releases "Fantasie Di Verita"
Following their successful European tour with Evergrey, Swiss-Italian cinematic/progressive metal outfit VIRTUAL SYMMETRY has issued a new official video for "Fantasie Di Verita," the epic song found on the band's eponymous fourth album, which was released in September through Sensory Records.
Alt-Pop Trio, EXPLORING BIRDSONG, Return With New Single "Ever The Optimist"
Acclaimed young alt-pop/prog trio Exploring Birdsong return with their new single & video "Ever The Optimist". This is their first new music in three years since 2019's stunning 'The Thing With Feathers' EP.
NEW Singer-songwriter Steve Neville inspired by leukemia treatment shares emotive single "bitter taste"
His song "bitter taste" captures a dreamy state that oscillates between light and darkness. "I woke here, alone in bed. I couldn't stand the loneliness so I thought of you instead." At times of isolation, Steve drew inner strength from imagining his partner, who was a constant resource to regain courage and the drive to beat his illness.
Tara Novak's New Album Embraces Humanity
Tara Novak was on a trajectory to be a classical violinist, but late in college, a sinking feeling enveloped her. "If I stopped playing violin, who would I be?" Despite a lifetime of practice and the outward trappings of success, she dropped out of school and spent the next two years bartending. She discovered yoga, music festivals, and fine dining. She devoured books – from beat poets to business manuals. And she opened the floodgates to the rock, pop, folk, and dance music she had deliberately shut out in the past.
Once In A While Drop New Video / Song "Catharsis"
Italian four piece Once In A While have dropped a new song called "Catharsis". The single – produced by Jarno Bellasio at Theorem Studio – is accompanied by a video directed by Matteo Alemanno. The new track is available now in all digital platform.
Boy & Bear Share Special Acoustic Version of New Single "Just To Be Kind"
The band's second step in a new chapter, "Just to Be Kind" receives an even more intimate treatment for listeners, showcasing the timeless croon of Dave Hosking's vocals amid a soft guitar and piano-led backing from the band. The original single continued a jubilant return to music for Boy & Bear in 2022, first marked by February single "State of Flight." Addressing deeper, open-ended questions to life and relationships, the single's musings juxtaposed to the band's irresistible brand of grand and uplifting indie-alt pop.
Siobhan Cotchin 'How Does It Feel'
Siobhan Cotchin is 2022 WAM 3 x winner; Best Country Act, Best EP & Best Vocalist, signed to Tone City Records. She's previously shared stages with Leon Bridges, Teskey Brothers, The Whitlams & more with triple j Unearthed 'Top Ten of 2020' & Spotify Editorial support ('Fresh Finds' & 'triple j Hitlist') for previous releases.
Jake Hays releases new single, All I've Got To Say
Jake Hays debuts his sizzling retro-inspired new single, "All I've Got to Say," due out on October 28, 2022. The Southern California native has a knack for the performing arts, with songwriter, actor, and director titles to his name. His band, Maudlin Strangers, signed with BMG/Vagrant Records in 2015 after he spent his youth touring professionally and diving into the songwriting process. Throughout his career, he's shared the stage with many well-known bands, including Bad Suns, Cold War Kids, and LANY. As a songwriter, his credits include writing with Matt Sorum (Guns N'Roses, Velvet Revolver), Grammy Award-winner Holly Knight (Aerosmith, Pat Benatar), and Cherie Currie (The Runaways). As a producer, he amassed over 69.8 million streams with his work for HUNNY's "Televised," and 7.1 million streams for his own work, including his lead single, "Sleep Talk." The release of his debut EP, "Room 13," was the first-time fans and critics got a glimpse at his self-titled musical style after a house fire ruined the body of work he was making for Maudlin Strangers.
Taylor Simpson Moves Forward on 'New Sights in a Familiar Place' With "Lies Beneath ft. Eden Sterling" Single
Christmas Song called Ain't No Grinch by the Pegg Project
MYNK share emphatic debut single 'Boundaries' | Produced by Faris Badwan
For MYNK, the secret to realising 'Boundaries' was not to overthink it. Certainly, 'Boundaries' has its heavy-weight message to share but when the three first picked up their instruments, there were no specifics in mind. MYNK became a project in which to take chances and break former creative habits and routines, keep things simple, do more with less. Ultimately, under the eye of producer Faris Badwan, they arrived at a sound that came naturally, and collected its influences along the way rather than held them at its core.
meadowhip creates alchemy with soulful debut EP 'Ruckus'
meadowhip is the solo project of singer-songwriter-poet Cara Walkam who – after a major hemorrhagic stroke in 2019 – decided to breathe through the self-doubt rather than let it consume her. Since then she has pursued creativity in every facet of her life, including making as much music as she can. Her debut EP 'Ruckus' navigates this transitional moment of her life and is a soulful, alt-r&b exploration of self, love and life.
GEARS Wraps Up the Year with "Lost Again"
'"Lost Again" is just one of those songs that I think everyone can relate to. We have all been in that situation or those situations where it seems like we're reliving it over and over trying to find out where we've gone wrong and how we ended up, yet again, lost. We neurotically replay the whole scenario in our heads and for the life of us, we can not see exactly where it went bad and led us further into our current state. It's not all bad though. Having the ability to objectively search for a point or points where it began to go in the wrong direction should give us the knowledge and wisdom to have the ability to apply what each situation has taught us to be better in the future."' – Jimmy, GEARS
Music Submission: The Flat Nasty
The Flat Nasty arrived in 2020 with its promising debut single "Not Every Day's a Country Song," which tips its hat to the long history of sad songs in the genre. On its second single, "The Worst Things Get," TFN showcased its more rollicking side with a COVID-era anthem about embracing life in the face of disaster. Its latest release, "Take It That Way," with its foot-stomping beat, thumping bass, funk-infused guitars, soaring vocals from Clayton Jones, and a string arrangement by Grammy-nominated Drew Jurecka (for Dua Lipa's "Don't Start Now"), promises to be the pop-country jam of the year.
out today: METRONOMY release SMALL WORLD (SPECIAL EDITION) album + single with SÉBASTIEN TELLIER
Today, Metronomy share Small World (Special Edition), a new version of their acclaimed seventh studio album Small World that features reimagined versions of the record's songs by some of the band's favourite artists, and is available digitally from today via Because Music.
The Adam takes cues from 60's rock n roll invasion with "I Don't Believe' ft. Lasse Storm
Taking his cues from the golden era of rock n roll's "British Invasion" of the mid-1960s, this single comes out with vocalist Lasse Storm, on fine form as he rips into the track giving us a fine ol' list of what he doesn't believe in. It's glorious in every way as it pokes holes and fun at modern day society and all its largess and hypocrisy.
Hussy shares new song 'Jellybean'. Listen now
Today, Hussy – the brainchild of south-east London based musician Sophie Nicole Ellison – releases her brand new track 'Jellybean' (out on Rock Hag). It sees Ellison explore pastures that she's been careful to tread while retaining her trademark grunge influenced indie.
Marie Dahlstrom enlists Delleile Ankrah for return single "Clouds"
Danish, London based singer and producer Marie Dahlstrom has enlisted MiC LOWRY's Delleile Ankrah for a new single "Clouds" – the first new music to be heard since her 2021 EP 'Safe Place'.
The new single opens a new chapter for Marie Dahlstrom as she prepares to follow up her highly acclaimed 2020 debut album 'Like Sand'.
Singer-Songwriter HEBE Shares New Video For 'Drink on My Own'
Singer-Songwriter HEBE returns with the brilliant new visual for the new single 'Drink On My Own'. Taken from the new EP, the first part of her upcoming album 'Release Resolution', the 5 track release showcases HEBE's stunning alternative-folk songwriting and beautiful musical ideas.
ABBA-Metal Icons AMBERIAN DAWN Enchant with Third Single "Super Trouper" + Lyric Video
ABBA metal pack AMBERIAN DAWN take their chance and follow their passion into a new era of the symphonic metal genre. Combining nostalgic earworms with their dashing trademark sound, the Finnish quintet enchant fans with their cheerful ABBA classics.