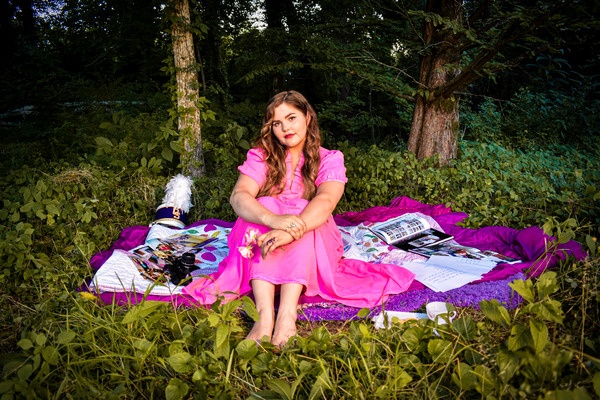 Chattanooga-based Americana/country singer-songwriter Rachel McIntyre Smith has just released a beautiful new single, "Queen of Our Hometown (Acoustic)," and she sat down with @skopemag to talk about this feels-like-home track.
@skopemag: Please tell us about your new single.
Rachel: "Queen of Our Hometown (Acoustic)" is a reimagined version of the second track on my debut EP, "Glory Daze," which I released about a month ago. With the holidays right around the corner, I thought this version would fit great on people's playlists for their drive back home. It's about going where you are loved the most, the place where people treat you like royalty. There's something so special about hometowns. I grew up in a small East Tennessee town called Oliver Springs. Everyone knows everyone. Everyone remembers things about you that others have forgotten. I bottled all that hometown charm and feel-good energy into this song. This version emphasizes the vocals, which allows the lyrics to have a storytelling effect. It has a twang that is powered by banjo, mandolin, and acoustic guitar. Because of my upbringing, those instruments are the sound of home.
@skopemag: What inspired this song?
Rachel: I wrote this when I was living alone in a city far away from my hometown. I felt lonely and disconnected from everything and everyone that I loved. The only reprieve was when I would drive home for the weekend, and I felt overwhelming love from my family and community there. I am by no means *the* queen of my hometown, but hometowns have a way of making everyone there feel special. For this version, I wanted it to feel kind of like you were walking through a town in a Hallmark movie and there was a little band performing in the background. This version is more raw and similar to how I perform it live.
@skopemag: What else is coming up for you?
Rachel: I will have a lot more music coming out in 2023! I'm also looking forward to a lot more shows. You can stay tuned to all that by following me on social media @rachelmcintyresmith.