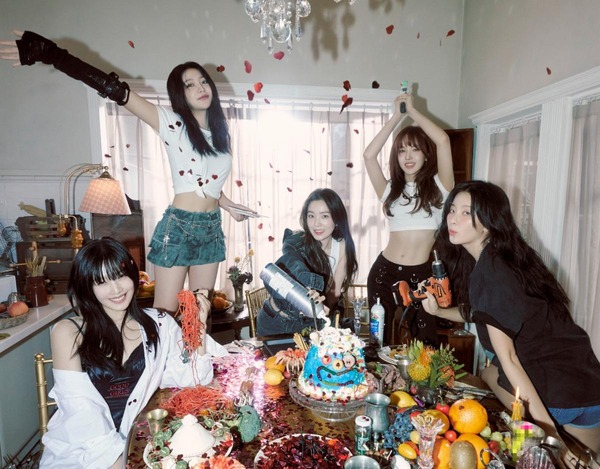 @skopemag news – monday – november 28, 2022 @ 5 pm est
@skopemag HQ – http://smarturl.it/skope
BIGXTHAPLUG IS PUTTING "TEXAS" ON THE MAP IN NEW MUSIC VIDEO
For the video, BigX teams up with frequent collaborator Jerry Morka ("Active" and "Safehouse" [Remix]) to bring the song's lyrics to life through a series of scenarios that speak to Texas living. From cowboy hats to "riding swangas" and diamond encrusted necklaces, "Texas" is a snapshot of BigX in a familiar and comfortable space.
Skope video submission: King T3Z, "GrownMan Business". Chicago rapper + Emmy-nominated Rick Tha Rular
Chicago rapper King T3Z presents the music video for his latest single "GrownMan Business", his collaboration with rapper PE$O. Produced by Emmy nominated producer Rick Tha Rular (who also directed the video), "Business" will appear on PE$O's forthcoming EP Empty The Clip.
Harry Connick, Jr. Releases New Holiday Album MAKE IT MERRY
Long regarded as one of America's finest vocalists and pianists, Harry has continued to establish himself as one of the most beloved artists performing holiday music to date. The 12-track album, which marks his fourth holiday album, features Harry's definitive take on Christmas classics including "Have Yourself A Merry Little Christmas" and "Jingle Bells," as well as newly-recorded versions of his own originals and fan favorites like "(It Must've Been Ol') Santa Claus" and "When My Heart Finds Christmas," alongside two brand-new, original songs, "Make It Merry" and "On This Christmas Morning," that are sure to become instant holiday classics.
Brooklyn rapper Pesh Milli shares "Spicy"
Produced by Elevated and recorded at Milkboy in Philadelphia, "Spicy" delivers the same rawness and intensity fans have come to expect of Pesh, but with an undeniable feeling that this is just the beginning.
METALLICA: NEW ALBUM, 72 SEASONS, OUT APRIL 14, 2023
Metallica has confirmed the title and release date of its forthcoming 12th studio album: 72 Seasons will be available April 14, 2023 via the band's own Blackened Recordings. Produced by Greg Fidelman with Hetfield & Ulrich, and clocking in at over 77 minutes, the 12-track 72 Seasons is Metallica's first full length collection of new material since 2016's Hardwired…To Self-Destruct. The album will be released in formats including 2LP 140g black vinyl and limited edition variants, CD and digital—for a full listing of configurations, pre-orders and further information, go to metallica.com/72-seasons-info.
Tiffany Shares 11th Studio Album, 'Shadows' | 'Shadows' LP Out Now on All DSPs via Deko Entertainment
Shadows — her first new release since 2018's Piece Of Me — is described as a cathartic comeback LP on which Tiffany bares her soul and invites listeners to walk with her into the light. As Tiffany wrote: "Shadows is about the light and dark of my life, the heartbreak that nobody knows about, when you're trying to be fabulous onstage. My life has never been perfect. But maybe all those things are meant to be. And what helps me more than anything is writing songs."
Alchimist once again transforms soulless waves into golden compositions.
When warm and bright sounds merge with the groove and soul of dry electronic music, great things are created: hypnotic arpeggios, lush synth chords, powerful basslines and much more form the basis of his new "Foundation" EP on Wout Records.
Dark Electronic Band, Hem Netjer Talks Of Releasing Inner Warriors With New Single
"Elemental Cry" is the third single release from dark electronic folk band, Hem Netjer. The track will appear on the band's upcoming album, The Song Of Trees, scheduled for release at the end of February, 2023.
"Elemental Cry" features themes of struggle, facing your fears and releasing your inner warrior to overcome odds. The song speaks from two different points of view; the verses from the warrior's view and he chorus from the general's view. The warrior will have to fight in a battle they know they can't win while the general's job is to support the clanmates so they can do the right thing even though they will not survive in the end.
Love Ghost release "Homesick", an emo, acoustic rock sound with a modern twist
Sincere, sentimental, introspective and tender, Love Ghost explores human fragility with their brutally raw single 'Homesick'. Since their 2018 debut the band has produced a remarkable volume of work, dropping new music monthly.
BENEATH MY FEET Release New Music Video for "Caught In A Hurricane"!
"'Caught In A Hurricane' is the second single from Beneath My Feet's upcoming album 'In Parts, Together'. It tells the story of someone falling. Falling endlessly. Where every instant feels like an eternity. What remains when you're confined to a formless void/solitary prison, deprived of everything but your thoughts? With reality racing at you an eternity per second."
Hard Southern Rock Band 13South Release Debut Single "Mississippi Way"
From the backwoods of Magnolia, MS, 13South debut with single "Mississippi Way." Described as "If Lynyrd Skynyrd and Junkyard had a baby," these Hard Southern Rockers have dredged through adversity and the windfalls of life to capture magic and bring you MS Way — and their upcoming LP Bend Don't Break. The songs are fun, rebellious, and renderings of the lifestyle and mystique of this Hard Rockin' Southern Band.
DANIEL BOHN Releases New Single "Alone"
Alone, the new single from Daniel Bohn, is about loss, and the inability to learn from the past. It is a tale of grief, that takes us from angry, to pure dreadful loneliness. Daniel says; "I wanted the song to mimic the build up of emotions that one would feel as grief take a hold of our hearts."
BELOVED POP SUPER-GROUP BIG TIME RUSHOFFICIALLY RELEASE FAN-FAVORITE TRACK "PARALYZED"
It's been a whirlwind week for beloved pop super-group Big Time Rush, with a new single release of the highly anticipated track "Paralyzed", a mash-up performance at the Macy's Thanksgiving Day Parade, and the premiere of their first pay-per-view concert film, The City Is Ours, streaming exclusively on veeps.com.
Out Now // Singer-songwriter Izzy Mahoubi shares cover of Billie Eilish's "bury a friend" – Out Now via Rude Records
Speaking on the new cover Izzy shares, "When I first heard Bury a Friend by Billie Eilish in 2019, I was instantly amazed and energized by the lyrics and eerie production from this song. Breaking out of the expectation that Billie would release another bedroom pop single, she bore a song that shocked everyone and that inspired me. I quickly reimagined the synth-pop song into a blues-y acoustic rendition that I would play all over Arizona which led to many people turning their heads and asking if it was an original. Recording it with a full band did this song justice as it turned into an alt rock anthem that my friends and I scream in the car. This song has been a consistent influence to me as an artist as it encourages me to push the limits of the songs I write and how I sing them."
MY HOLLOW Unleashes Music Video "The Iron Harvest"
Today, the band is unveiling their new music video chronicling their journey across the country for the first time ever. The track used for the video is "The Iron Harvest" off My Hollow's latest EP offering "Fighting The Monsters".
RED VELVET RELEASE NEW MINI ALBUM AND SINGLE, "BIRTHDAY"
This album features a total of 5 tracks including the title track "Birthday" which is a trap rhythm-based pop song that samples George Gershwin's "Rhapsody in Blue," and combines rhythmical drums and cool synth sounds. The lyrics saying "every day will be as fun as your birthday" suit the lively concept photos, which Red Velvet began teasing earlier this month. The album also includes other tracks including "BYE BYE," "On A Ride," "ZOOM," and "Celebrate," where listeners can enjoy Red Velvet's thrilling charms. This album exceeded 712,187 copies in pre-orders, breaking their own record.
Tayiha Captures Indie-Pop Innocence with "What I Needed"
Capturing young love in indie-pop innocence, Tayiha releases brand new single, the youthfully bliss "What I Needed" – available now. The teen Aussie plays into her age in the new track, while interlacing her own experiences and inspiration from her favorite films in her lyrics.
"I'm a bit of a movie addict…" confesses Tayiha. "I took a lot of inspiration from different coming of age movies like The Notebook, Now and Then, and My Girl. I was also inspired by the relationships within my own life."
Kiwi Pop Duo Foley Share Silky New Single "Smooth It Over" 
"Smooth It Over" is a toe-tapping groover that came to fruition through collaboration with Grammy-nominated pop heavyweights Anton Roundberg and Julia Karlsson (Tiesto, Galantis, Carly Rae Jepson). The undeniable bounce of the walking bassline is in critical contrast to the heaviness of the theme – love is compromise.
OCEANHOARSE Unleash Video for New Single "Pryopen"
Today, Finnish heavy metallers Oceanhoarse have unleashed their brand new single "Pryopen" onto the world! A heavy pounding anthem but also a track with a serious and strong message, as singer Joonas Kosonen explains: "'Pryopen' is musically fast and captivating, perhaps stylistically even in the direction of more modern American metal. However, the song's lyrics are about the struggle with addiction. The subject touches many of us either directly or indirectly and we wanted to offer strength to those who are fighting, as well as to those who have already lost a loved one to addiction. We wanted to keep the lyrics of the verses raw and straightforward, depicting internal battles in one's own head just when the will is about to break. The purpose of the chorus is to light a small spark of hope for those who struggle in their everyday life: 'Won't bend this time, cause now I'm taking back what's mine!'"
Chrome Daphne collab with Bobby Freemont on silky glittering single "Little Bit"
The song "Little Bit" is about those times when you think things are getting better until your friends leave and you're alone. A summer day can feel like a winter night pretty quickly. At the same time, you can zoom out and look at it as saying things are good now, but you never know what's around the corner. Life is full of good times and bad and that line encompasses both of them. There's beauty in that.
CANDIACE RELEASES NEW SINGLE "INSECURE" FEATURING TRINA
"Insecure" arrived right after the latest episode of The Real Housewives of Potomac, which included scenes of CANDIACE and Trina recording in the studio. Over an uplifting piano melody, CANDIACE opens the soulful track with a downpour of emotion, reflecting on the trials and tribulations of love. It builds towards an explosive chorus, proclaiming, "You've got a problem, I think you're insecure." Trina adds punchline after punchline on an electrifying rap verse that serves as the perfect hip-hop touch.
Delivering an mix of Rock and Post-Punk, The Haptics, Drops Debut Album "Second Best"
With head-banging fervor, The Haptics' new music surrounds audiences with harmonious rhythms, infectious beats, and passionate songwriting. Delivering an invigorating and spirited mix of Rock and Post-Punk, The Haptics is a brilliant and skilled group of individuals.
The promising artists got together in 2022 with a common goal and passion for creating noise and making their mark in the industry. A talented collective, The Haptics hope to create a space where each person feels heard and seen, and through the everlasting appeal of Post-Punk and Rock, they are doing just that.
Bad Knights Share Their Latest Alternative Rock Album on Spotify
Letters to Everybody is a 15 track Rock album that captures the complex and multifaceted nature of the human experience. Wrapped around the majestically rugged baritone vocals of their frontman, is pristine rock instrumentation, 80's style guitar solos. organs and sparkles of angelic backing vocals.
Naira Marley Recruits BackRoad Gee for "Vawulence"
One of the biggest artists across Africa and a true pioneer of Afroswing, Naira Marley has established himself as an icon of the African vanguard. "Vawulence" is classic Marley; chaotic, fun, humorous, witty; a UK rap-infused banger drenched in sunny Amapiano that pays homage to both Naira's transcontinental upbringing across Peckham and Lagos.
Breakout UK Metal Unit AS EVERYTHING UNFOLDS Share New Single "BLOSSOM"
Trip Hop's Tim Love Lee New Single "HOBO HULA" & New Album
"You want me to spank myself? No, I want you to spank ME." – These were the words that captured the twisted imaginations of a certain type of DJ back in 1994 when Tim Love Lee released the debut single on his fledgling record label, Peace Feast. For the next ten years Lee released a steady stream of sample based urban exotica. Doped up, blissed-out or living on the margins of the acceptable, it all found a loving home in his aural universe.
Hayley Payne releases new video in support of "Runnin' Late"
The Kentucky native's career continues to blossom as "Runnin' Late" was available on Spotify's " Fresh Finds Country playlist when it was released earlier this year. It followed, "Dumb Blonde" which was released in February and has seen over half a million streams. The video for "Dumb Blonde" was featured on CMT.com. Named one of the Nashville Songwriters Association International's "One To Watch" Hayley continues to build her writer's resume by working with some of Nashville's hottest young writers, including Lauren McLamb, whom she wrote, "Runnin' Late" with.