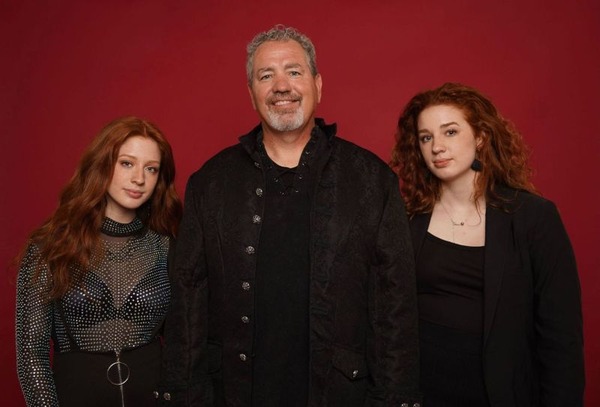 @skopemag news – monday – november 28, 2022 @ 11 am est
@skopemag HQ – http://smarturl.it/skope
Mass. Alt/Rock band THE BIND releases "SWELLS" Single & Video. Just try not to move to this groove!
Seriously, just try not to move while listening to this song. I bet you can't sit still, for the rest of the day! The Bind has done it again, with this hooky, tight-groove, driving, slightly funky, three-piece roar, to follow up their previous release Apples and Oranges.
[Video] Wolfman Jeckyll – Cuckoo's Clock prod. by Studs Ramrod
A message from the future. A warning of past events that lead to planetary catastrophe. When the "Cuckoo's Clock" rang all hell broke loose. Providence artist Wolfman Jeckyll brings you the brutally honest details over a raw and eerie soundscape provided by veteran producer Studs Ramrod. The animated video by MIDIchlorian is the perfect companion piece to the song's grittiness. The lead single is taken from the upcoming project "THE DUST OF WHAT ONCE WAS…" (Pre-Order now, dropping 12/9) is just the tip of the iceberg. So strap up your straight jackets, sit back and enjoy the Hip-Hop post apocalypse.
ELI GREENEYES SHARES HUGE NEW SINGLE + VIDEO 'FLOWERS'
"A Christmas Letter" was composed by Aria, with lyrics by Nicolette Turner, vocals by Sherita-O and the Heruvimi choir, and the City of Prague Philharmonic Orchestra. A soul song with Motown influences and a sprawling instrumentation, the song is dedicated to working mothers around the world who are unable to be home with their children at Christmas.
Music Submission: Gabe Qazi
Gabe Qazi is a musician, producer, & writer from New Jersey currently based in Chicago. Studied as a jazz guitarist through his upbringing, Qazi writes music that blends indie rock, bedroom pop, jazz & electronic elements. Some of his biggest influences include King Krule, Men I Trust, Puma Blue, and Mac Demarco. "All Ways", Qazi's first LP, and his previous EP's showcase the blueprint to his songwriting routine – start with some jazzy guitar licks, build the rhythmic backbone via groovy bass, tight percussion, and retro synth lines, and agonize over lyrics 'til the right experience is embodied. Gabe Qazi's work is available on anywhere you can stream music.
Alternative/metal/screamo/rock power-trio The Third Project unveiled new single + music video "Cassandra"
A three piece band from France. A drummer and a guitarist that screams like hell. And a bassist. Indeed… Live shows a very extremes, in both ways: whispers turns into storm, destroyed by the strength of a heavy powerful rock : The Third Project (alternative-metal/screamo/rock) is currently planning to release its debut album early 2023.
NH3 celebrate 20-year career with new single "Take Your Time"
Born in Pesaro in the summer of 2002, the band reaches its maturity in 2011 with the album "Heroes Without a Face." For the occasion, they change their name from Ammoniaka to NH3, sanctioning the transition, the break from the adolescent phase to a more conscious approach to making music.
Lively Electronic Producer Kasztan Shares 'Working Together' (Jamie XX, TSHA, Bonobo, Burial, and Jacques Greene)
Colin Tyler Releases New Single "Julian"
This is a powerful new song telling the story of Wikileaks founder Julian Assange, who leaked government secrets and ended up in jail for his troubles. "The revelations cut like glass, they were ever so detailed, until they couldn't take it anymore"
I Have A Tribe (Villagers, Bon Iver) | New Single + Video
Described as "one of Ireland's most exceptional musicians" by the Irish Times, Patrick O'Laoghaire today releases his beautiful new single 'Teddy's Song' – his first new music to be released under his I Have A Tribe moniker since his well-received debut album.
Retro Jazz-funk producer Rose Noir shares 'Modele V' single (FFO: Isaac Hayes, Curtis Mayfield, and Marc Moulin.)
UK Rap Riser Drip Rick Makes Triumphant Return With Street Heater 'You Know What Im Sayin'
Sheffield's rap riser Drip Rick, previously known as Rickyleupnext, has returned to our screens with the visuals to his latest street heater, 'You Know What I'm Sayin'. Ending the year on a high, this energetic single is pumped from start to finish with his reputable and unapologetic vim.
The Kut releases 2022 FIFA World Cup Single 'Fun When You're Winning'!
British solo artist The Kut has released a new video single 'Fun When You're Winning' for the 2022 FIFA World Cup. The single is out now, alongside the start of UK & Ireland tour dates supporting US High Voltage rockers Electric Six – activities that have just secured The Kut and her all-star female line up funding via Arts Council England's National Lottery Grant.
GREYBORN "Jharia" lyric video
French stoner rockers GREYBORN unveil their new lyric video for "Jharia", a 7-minute sonic treat drenched in fuzz and infused with an intoxicating eastern vibe. The song is taken from their debut EP "Leeches", released in March 2022 on F2M Planet.
Video Premiere: Greyborn 'Jharia' – Taken From Their Debut EP 'Leeches' That's Out Now
Canadian Punk Rockers Isolated Earthlings Release "Crib" Single
The album was recorded, in Edmonton by Rob Lawless who recorded the latest Dayglo Abortions album , "Hate Speech". Blind Marc plays the drums, bass and the vocals. The guitar tracks are played by Mike Caton, Who has been a guitar player in the Edmonton punk and metal scene since the late 80s. Mike played in bands, Zero Tolerance, The Boozehounds and Broken Nose. Zero Tolerance opened up for Buncha Fuckin Goofs and Random Killing, from Toronto in the late 80s andearly 90s in Edmonton. They opened up for Nirvana in April 91 in Edmonton at the Bronx there was 30 people at the show and they were all there to see Zero Tolerance. Then six months later Nevermind was released and Nirvana were playing stadiums. Also Neil Calliou from Edmonton on second guitar. Neil played in a death metal band in the 90s called Putrefaction. They used to open for all the local Edmonton thrash metal bands like Disciples of Power and Malignant Growth. They opened up for Gore Guts at one show and Cryptopsy and another show in Edmonton in the early 90s. Mike Jak, one of the guitar players for the Dayglos since the mid 80s, also plays guest guitar on a few tracks. Blind Marc's nephew Nolan Branch, plays banjo and guitar solo on a couple tracks. The album is a comedy album with some punk rock/rock 'n' roll songs to fill in the blanks.. The first single 21st-century is all about pining for the good old days before social media and cell phones took over our life. The cover art was drawn by Dustin Jak Schwam.
Exclusive: Isolated Earthlings Share "Crib" From Upcoming Self Titled Album
ICYMI Country Trio Kopper and Kash Release Inspiring Music Video for "The Best I Can"
The music video takes us on a journey with an elaborate story line. Kopper and Kash establish the beginning of their story, as the teens shop for prom dresses with their father. The family argues over the dresses as Kopper and Kash sing about their complex emotions. "How'd I get so confused/ from high to shaky ground/ always know what I want to do/ So I'm doing the best I can when that's all I can do". The audience can feel the love between the family members, even as we watch their misguided expressions. Almost like a coming-of-age film, the two girls try to navigate their desires, as their father attempts to guide them in the right direction.
ADDIE BRIK — Releases Official Video For: "Retromingent" || New Album Out Now
A song of a transfixing gravity that will bring to mind the spellbinding works of Talk Talk, the track is one the standout moments to be found on Addie's newest studio album 'That Dog Don't Hunt' (out now, via Itza Records).
JACK KANE REVEALS GORGEOUS NEW SINGLE ' SOMETHING MORE'// LISTEN HERE
Following up recent well received single ' Underdog', Hertfordshire based newcomer Jack Kane continues to impress with the reveal of gorgeous new offering, ' Something More'. Showcasing his velvety vocal over an indie-pop arrangement, the track cements Kane as a newcomer to watch. Produced by King Ed (Dylan, Years & Years) and co-written with Martin Luke Brown, 'Something More' explores feelings of never feeling satisfied. In Jack's own words, "this song is about always wanting more, filling voids and trying to find quick fixes to deeper problems. We are constantly exposed to greener grass and I think it's harder than ever not to slip into an ungrateful mindset, so this song is from that perspective.
Hindsight Records Releases a Reimagined Version of Shirley Jones: A Touch of Christmas
Hindsight Records have released a reimagined version of the 2009 holiday album, Shirley Jones: A Touch of Christmas, a collection of twelve holiday and Christmas songs guaranteed to make every listener sing along while reliving their favorite memories of the holiday season. The project comprises ten classic tunes and two originals "The Christmas Song" written by Mel Torme and Robert Wells and "A Touch of Christmas" penned by Les Brown, Jr., Carol Raczka and Pat L. Patterson.
LIOTTA SEOUL Reveal Video For DMT-Inspired New Single 'Want You'
Germany, Koblenz alt-rock trio LIOTTA SEOUL are pleased to reveal the video for 'Want You', the final track to be taken from their third studio album WORSE, which is out now via KROD Records.
AVAILABLE NOW: Festive Platinum Songwriter Cimo Fränkel SHARES 'This Christmas'
Israeli Rock Duo Cadence release new EP "The Big Wheel" and music video for "Headphones"
The Israeli Rock Duo's first international album features four songs of diverse styles and musical direction, inspired by the history of the Duo's origins. Meeting at Kindergarten at age five, and starting their first band together at age ten, Ran Zilca and Amir Shwartz proceeded to form the rock band "Inch", that toured the Tel Aviv clubs and continued to record and perform locally in the late 1980s. Fast forward 30 years of career and family, they reunited as Cadence, working with iconic Israeli producer Gil Smetana, releasing a debut album in 2019.
NEW // MAXWELL D, MORE FIRE CREW & DOLLER TEAM UP FOR GRIME-INFUSED TRACK 'TIMELESS'
Upholding their titles as some of the most reputable names in Grime, the Waltham Forest locals Maxwell D and More Fire Crew dominated the charts in the early noughties ['Serious' and 'Oi'] with their "grimy garage" sound. Returning to the mic with a wheel-up worthy banger, 'Timeless' is bursting with energy from the offset. Housing production from Aziah, each emcee takes their turn to glaze the beat with one-of-a-kind flows, instantly recognisable tones, and boast-worthy bars throughout.
REVOLUTION SAINTS Release New Single "EAGLE FLIGHT" & Music Video
Revolution Saints, the band centered around vocalist/drummer Deen Castronovo, have returned with a new line-up and a new single, "Eagle Flight". Castronovo is joined by new companions, bassist Jeff Pilson and guitarist Joel Hoekstra for Revolution Saints 2.0 and "Eagle Flight" is their brand new musical statement announcing their arrival.
Critically Acclaimed Brooklyn Artist & Producer – stevexcooper
Solidly embossed within the music business, Brooklyn based artist-producer stevexcooper has credits in writing, recording and performing, with his experience spanning nearly 20 years. His former projects secured a major deal (Atlantic Records), collaborations with Grammy nominees (Ricky Reed, Nolan Lambroza) and shows supporting the likes of M.I.A., Royal Blood, Incubus, and Biffy Clyro.