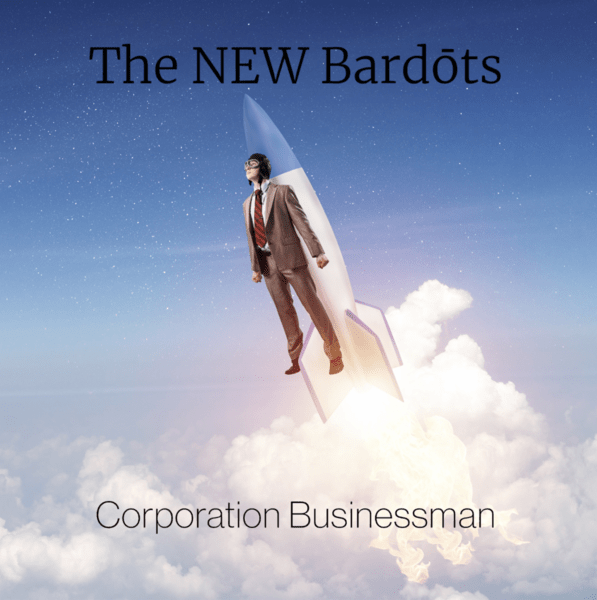 THE NEW BARDŌTS ARE ON A MISSION TO KEEP ROCK AND ROLL ALIVE!
Gar Francis: Guitar / Vocals
Dan Skye: Bass/ Vocals
John Croot Jr: Keyboards
Johnnie Rago: Drums
Wayne Olivieri: Lead Vocals/Harmonica
Coming back together from their early roots of the NYC music scene (CBGB's, Max's Kansas City, China Club) to write and record together again.
Lifelong friends and former band mates, Gar Francis, Wayne Olivieri (Rockids), former band mate Dan Skye (Olivier's Twist) and new drummer Johnny Rago and fellow bandmate John Croot Jr. on keyboards are five New Jersey veteran rockers out to save Rock and Roll from extinction!
This rocker has you grooving from the first cord…a solid, paced out rock song reminiscent of Creedence Clearwater Revival…captures your ear and your imagination as you listen to the story told.
Corporation Businessman is classic blues rock. It's simple, straight up the middle, but uncompromising and the lyric certainly takes no prisoners. The NEW Bardots quip that they have stepped in to save rock'n'roll from extinction, and this track stands as proof that they are certainly doing an excellent job so far.
– The Ark of Music
"For many …Greed, power and the almighty dollar seems all they are interested in …. but remember …they are human and will not be able to take it with them when there time on earth has expired." – Wayne O…Lead Singer, The NEW Bardots