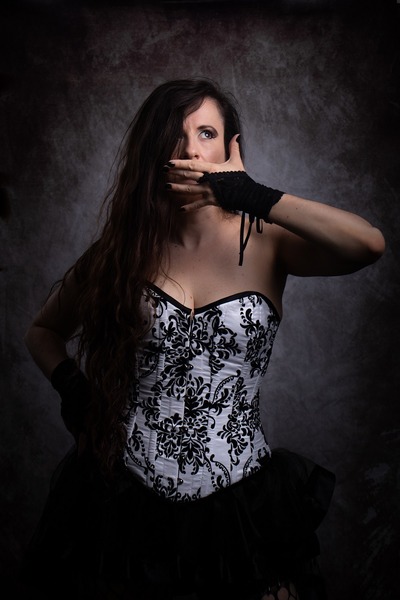 @skopemag news – saturday – november 19, 2022 @ 5 pm est
@skopemag HQ – http://smarturl.it/skope
FAUSTIAN: Lambgoat Premieres Debut Video "Birth of Apparitions" From Louisiana Death Metal Marauders (ft. members of Barghest, etc.)
Louisiana death metal trio FAUSTIAN — featuring members of Barghest, Kavyk, and others — has premiered its debut music video, "Birth of Apparitions," via Lambgoat. The band's self-titled debut EP is out now via Black Lion Records.
ICYMI: SunDub Releases "Spirits Eat Music" on Easy Star Records
The three singles garnered positive press, accolades, and radio support from tastemakers, including BBC's Sir David Rodigan, which added to the anticipation for the album. Now the wait is over with Spirits Eat Music finally dropping on all digital platforms through Easy Star Records. Simultaneously, vinyl and CD editions of the record can be pre-ordered, along with a new, exclusive T-shirt design. All copies pre-ordered will be autographed by the band. The physical versions of the album will be released January 13.
Argentina/Germany's The Otherness Calls For Young Rock And Roll Rebels In 'A New Resistance'
Social media, constant internet connectivity, and a bottomless pit of not-so-reliable information always aimed at attention attraction are bringing the world to a boil. The Otherness calls for young cultural rebels to stand up and get loud in its latest single, "A New Resistance."
Rohaan Creates Serotonin-Soaked Drum & Bass Single "Euphoric" on HARD Recs – OUT NOW
Manchester-based producer Rohaan is a new breed of producers currently riding in on the next wave of drum & bass. He is making his debut appearance on HARD Recs, delivering the first in a string of singles leading up to his forthcoming EP next year. "Euphoric" is a breathtaking liquid D&B single whose main elements are built around manipulations of his own vocal work, which fills the spaces between an uplifting female topline, intricate breakbeat drum patterns, and endorphin-inducing melodies.
Jamos Blood // new music video!
Dirty Prescott Kids – "Ray Gin" (Music Video)
Canadian Rockers Jaded Truth Unleash New Video
Jaded Truth unleash a new video for their track "Lapse In Judgement" from their upcoming album – Take A Seat. The video recently premiered via The Ripple Effect and the feature can be found here –
INTERNATIONAL PHENOMENON SHO MADJOZI RELEASES U.S. DEBUT SINGLE & MUSIC VIDEO "TORO" FEATURING DDG
The track formally introduces the United States to this international force of nature. Over a high-energy and unpredictable Amapiano beat, she launches into a kinetic flow, dipping in and out of the production with proclamations such as "It's my time, and I'm gonna decide how I use it" and kickstarting a rapid-fire cadence. Meanwhile, multiplatinum Detroit phenomenon DDG rolls through with a quotable cameo of his own. In the accompanying visual, Sho Madjozi engages in a high-stakes underground dance-off complete with downright incendiary choreography and no shortage of energy.
sumthin sumthin Laces Up His Festival-Aimed Leftfield Bass Single "Run The Track" on Bassrush Records – OUT NOW
He's currently on a North American tour with stops at Electric Zoo Festival, Regency Ballroom (SF), The Novo (LA), Wish Lounge (ATL), Elsewhere (Brooklyn), High Dive (Seattle). His recent singles on the label have received press coverage from EDM.com, This Song Slaps, The Music Essentials, Conscious Electronic, Run The Trap.
ETERNAL RETURNS – single "Siege Sombre" from upcoming album "Hunchback Hatred"
They are a Metal band from Thane who have been around the Metal circuit in India as a live band for more than 7 years and have played 50+ Metal Gigs. Have toured many Indian cities and wants to explore new adventures with touring new countries and cities.
ELAC Debuts on NIGHTMODE With Crunchy, Nostalgia-Riddled Electro House Single "Forge" – OUT NOW
Fledgling Australian producer ELAC is on a mission to synchronize his influences of late aughts electro house and new-age festival music. He is making his debut appearance on NIGHTMODE with his new single "Forge," which combines squelchy basslines, squawking vox riffs, throwback electro melodies, and euphoric arpeggiations. The project debuted last year on the deadmau5's legendary mau5trap imprint with his maiden single "Blare," featured on the label's 19-track 'Electromag' compilation album.
Nashville Songwriter Kelli Johnson Helps Drake White Earn #1 Country Song
(Nashville- November 18)- As a songwriter, Kelli has also written songs with Award winning writers such as Max T. Barnes, Byron Hill, Jerry Salley, Lance Carpenter, Charley Stefl, and Aaron Barker, and with Major artists Craig Campbell, Riley Green, and Brittany Spencer.
White's album " The Optimystic" featuring 3 songs co-written with Johnson, debuted #1 on the iTunes Country Album Charts! White's album single "Power of A Woman", co- written with Johnson, was also featured in Billboard and People Magazine.
Zeeteah Massiah Releases New Album "Wat A Ting"
Barbados-born Zeeteah Massiah returns to her Reggae roots. The album contains 11 tracks and was released on November 18, 2022.
Zeeteah says: "This new album is a return to my reggae and dancehall roots, enriched with spicy flavours of jazz and soul. We've been working on it all year, and it's great to be getting such an amazing response now that it's out in the world. Every single song on it is very special to me."
Singer/Songwriter Timea Göghova Drops New Single "Stranded"
Popular singer and songwriter Timea Göghova, who has impressively amassed over 1,300 subscribers on YouTube with her mesmerizing mix of folk, jazz, and world music, has released a new song and video, "Stranded." Featuring only the guitar accompaniment of Mikail Kuhnert, the strong ballad highlights Göghova's typically strong vocal performance.