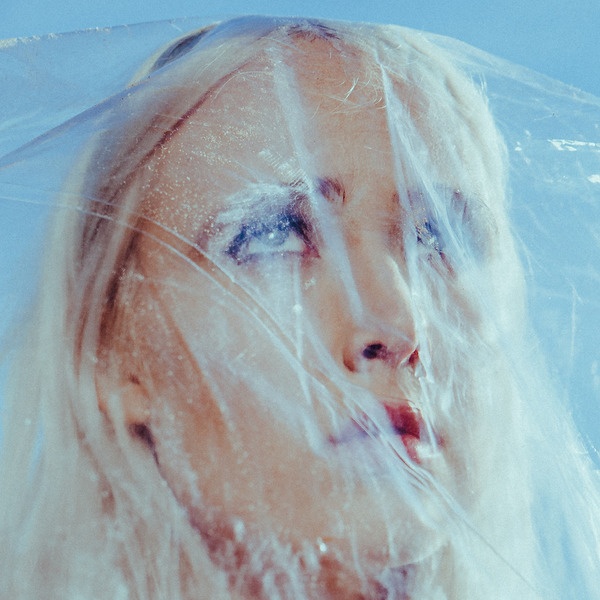 @skopemag news – thursday – november 10, 2022 @ 5 pm est
@skopemag HQ – http://smarturl.it/skope
Nadine Khouri shares new Pitchfork-tipped single / John Parish-produced album (ffo Mazzy Star, Galaxie 500)
The Beirut-born now London-based singer-songwriter, Nadine Khouri is today sharing her new single, "Keep On Pushing The Walls" – the track emerges as the second to be lifted from Khouri's new album, Another Life which has found support so far from BBC 6 Music and Uncut. The new album, out November 18 via French label, Tailtres was recorded in London and Bristol with longtime collaborator, John Parish (PJ Harvey, Dry Cleaning) and follows her critically-acclaimed debut, The Salted Air which found praise from MOJO, Uncut, Clash, Drowned in Sound, Brooklyn Vegan and many more upon release.
Shira Elias (formerly of Turkuaz) shares soulful single "EARTH SUN" ahead of EP release
Out today, the smooth, soulful track "EARTH SUN" details a lack of communication between two people that ultimately hinders their ability to connect. Elias explains, "It talks about all of the things you wish you could say but can't." It sees Elias attempt to preserve herself, wrestling with the desire to stay in a relationship that may cause her to dilute parts of who she is. Elias continues, "When someone you love is trying to force their beliefs and narratives on you and you want to have a relationship, but you just can't sacrifice your truth. So this song is about that reckoning." Sonically, it weaves in and out of a very honest and emotional tone, shifting to a confident and sassy one, and wraps into a dreamlike section. "All of this is evoking the rollercoaster of emotions that happen when two people can't get on the same page." The track also features piano by jazz-funk group Ghost-Note's Dominique Xavier Taplin.
Elijah the Boy Drops Steamy Heartbreak Anthem "Over You"
Proven viral hitmaker Elijah the Boy is back with a new single, "Over You." Providing relatability to anyone who has experienced heartbreak or distrust in a relationship, "Over You" is captivating, catchy, and engaging. Following the release of his previous TikTok hit, "Red Light," "Over You" is the next chapter in Elijah's story. Produced by Navi Beats (YungBleu, Mariah Carey) and mixed by MixedByAuden, "Over You" is compelling, personal, and relatable.
Margo Price Releases New Single 'Lydia'
Out January 13th, the forthcoming album marks the loudest, lushest and most liberating music to date for the Grammy-nominated singer, songwriter and published author, but "Lydia" serves as one of the LP's sobering respites.
BTS RM'S NEW SOLO ALBUM INDIGO TO ARRIVE ON DECEMBER 2
RM of 21st century pop icons BTS will release his first official solo album Indigo on December 2.
RM delivered the news by revealing the name of his new album with a mood cut on his Instagram. BIGHIT MUSIC also made the announcement via global fandom life platform Weverse today.
Indigo recounts the stories and experiences RM has gone through, like a diary. The album will present a different charm of RM with various featured artists.
Parker Lane Announces New Album 'Kaleidoscope' & Releases New Single "How You Feel"
"This album is the story of how I've felt over the past ten years. It's the confusion, darkness, and ultimately rebirth of my inner child," front man Printz Board shares about the record. "Personally, my mom is my Kaleidoscope. She was 13 when she got pregnant with me. She didn't look at it as a failure, but as an opportunity. We had nothing, but she moved to California and made me believe I can do anything."
EDEN RAIN RETURNS WITH STUNNING NEW SINGLE ' OH GOD'// LISTEN HERE
Seattle Noise-Punk Band, FAKE HANDS, Release Fiery New Rock Single "Coming Through"
David Lynch, Tim Burton Favorite The Veils New Single
The song's gestation has been a tumultuous process, as singer/songwriter Finn Andrews describes: "In the year before I started writing this album, I really didn't think I'd ever write another album again. I was done. I'd irreparably broken my wrist on stage. Then this song came shimmying down the drainpipe, and it really seemed to be encouraging me to carry on. It is, embarrassingly enough, a song about writing songs, written at what I admit was a pretty low ebb for me emotionally. Both my parents are writers, and though I am grateful to it for the life it continues to afford me, it is a complex genetic inheritance."
Cabaret-inspired indie rock DUST BOWL FAERIES unveil a sweetly doomed nautical tale with "Lost in Time"
"The narrative of 'Lost In Time' is surreal and dreamlike and seems like an omen or a foreshadowing of something perhaps exciting, and foreboding," says Ryder Cooley, the singer, songwriter, accordion player and bandleader for New York-based, cabaret-inspired indie rock band THE DUST BOWL FAERIES about their new single. A mystical and nautical tale that involves a clockmaker, a girl, a taxidermy ram named "Hazel," and an entourage of unusual characters, the motley crew are enchanted by the beckoning song of the sirens. While sounding esoteric and doomed, like all faerie tales there is a happy ending… of sorts. "The girl and her cohorts sink to the bottom of the ocean where they live happily ever after, under the sea. It's a bittersweet end, like drowning in a pool of warm sweet teardrops," she laughs.
Mobley Releases "lord" Video
Chicago Rapper Taps Jodeci for New Video
DYLAN CONRIQUE RELEASES BREAKUP ANTHEM "UGLY" NEW SINGLE + VIDEO OUT NOW
Brooklyn's DUSTY LOCANE Keeps His Enemies Close In "ROLANDO 2 (Catch The Rain)" Video
Portland Rapper sadeyes Drops Moody New EP 'molotov' Out Now!
Since his start in 2017, Portland rapper sadeyes has pushed the envelope as an artist, drawing from alternative hip-hop, emo, and lo-fi to represent his truth. Amassing over 140M+ streams and 820k+ steady monthly listeners, he's made a name for himself by releasing moody lo-fi hits that pull you in with diaristic lyrics. His new EP 'molotov' is a sharp departure from his earlier releases and the catalyst to reveal a side of his artistry that we haven't been able to see before. Out today, listen to it now.
Sunfruits Share "Believe It All" Single + Video
Spadei Announce Debut Album "Left Right Here" | First Single "Grateful Winds" Out Now
Spadei, the supergroup consisting of Wally Ingram, Tom Freund, and Stevie Blacke are thrilled to announce their debut album Left Right Here forthcoming on Six Degrees Records on January 27, 2023. Lead single "Grateful Winds" exemplifies Spadei's blissful meditative grooves. The track eases you into an atmosphere where vocals, flute, sitar, bass, and percussion beautifully intertwine to uplift your mood. "Grateful Winds" is out now with a Kaya Project remix dropping November 30. Stream and download "Grateful Winds":
Cub Sport unleash brand new house-infused anthem "Replay"
With over 250 million streams and praise from the likes of The Guardian, BBC Radio 1 and Rolling Stone, Australian pop sensations Cub Sport share new track "Replay".
Striking Left of Center Meets Electronic Pop New Video
The visuals, directed by Holy Smoke Photography, combines balloon people, a plexiglass box and Skofee floundering in a kiddie pool with a GoPro for a novel and imaginative take on dealing with tangled emotions. Skofee has received acclaim from the likes of Ones to Watch, LADYGUNN, LA Weekly and KCRW among other tastemakers.
TEETH Release Punishing New Single
"EyesHornsMouth" is a new song that encapsulates spiraling out of control. Tapping into your darkest judgments and inhibitions. It takes you for a ride and drags you down the rabbit hole of the questionable places in your mind.