Miya Guggs has one of those voices that you just can't forget about, even if you try. And after listening to her music for the first time, it's clear that Miya has been making sure to nurture her talent with each passing year and learning from her own experiences as she grows up in the industry. But now, Miya Guggs is taking things to the next level by putting out her first major single, Situationships as an official music video on YouTube.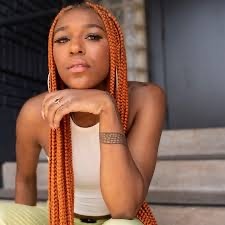 Miya Guggs is a singer/songwriter from Kansas City, Missouri. She studied at Kansas Community College, went to Piper High School, and is now signed to her own label, Guggs Ent. Guggs released her new single titled Situationships in 2020 and it has been playing on Spotify's Fresh Find Playlist  She said she wanted to take the popular love story of two people who seem like they have a relationship but don't really know each other that well  This song will make you want to find your significant other or meet someone new because as we all know relationships are hard work but they're also worth it
In this song, Miya is playing basketball with her crush and talking with him. The song is produced by ProdRicci and released on Guggs Ent, a label that Miya founded. The overall quality of the music video is awesome, it's clear that the girl in the music video has fun while shooting it and they put a lot of effort into making it. We can't wait to see what else she has up her sleeve.
The catchy hooks and lyrics make the song something you could listen to all day long. With an Extensive social media following of 18k+ fans on social media platforms like Instagram and Twitter, Miya Guggs is one artist who will be around for quite some time. It's easy to see that with this amount of support behind her work and talent as a musician, she will go far!
This song got more than 180k+ views on youtube and 1lakh+ streams on Spotify which is amazing because there are so many people that want to hear this song and I'm glad that there are so many people who want to hear it. As Miya said, I'm happy that somebody likes my songs. I hope we get a chance to do another one soon.
https://www.instagram.com/miyaguggs/
https://www.youtube.com/watch?v=-MWczXby_Oo&feature=youtu.be