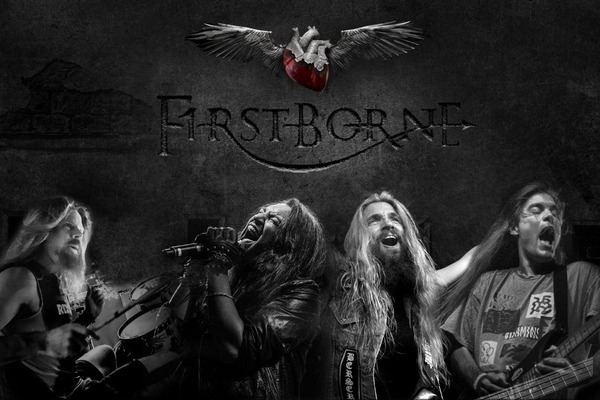 @skopemag news – tuesday – october 18, 2022 @ 5 pm est
@skopemag HQ – http://smarturl.it/skope
Village Of The Sun (Simon Ratcliffe – Basement Jaxx, Moses Boyd + Binker Golding) announce debut album "First Light" + share new single "the Spanish Master" | Out 25th November via Gearbox Records
Village Of The Sun return today with the announcement of their highly anticipated debut LP "First Light". Due out 25th November on heavyweight vinyl via London analogue specialists Gearbox Records, the record follows their recent song "Tigris" and their widely acclaimed double A-side single "Village Of The Sun / "Ted".
OUT NOW: Tranquil Ambient Composer Six Missing Shares 'Loving Kindness'(FFO: Nils Frahm, Brian Eno, Olafur Arnalds.)
JAMIE LENMAN Announces Lenmania III: 'LenManchester' 18th December 2022 @ Club Academy + Bar 532, Manchester
Legendary alt-rock/indie-pop songwriter Jamie Lenman is delighted to announce the details of 'Lenmania III: LenManchester'—ten acts across two stages over seven hours of heaven!
Boston Ballet presents The Nutcracker, Nov 25–Dec 31
Boston Ballet proudly presents the return of Mikko Nissinen's The Nutcracker. The critically-acclaimed production features sets and costumes by award-winning designer Robert Perdziola, the renowned score by Tchaikovsky performed live by the Boston Ballet Orchestra, and unparalleled choreography that showcases the talent of the world-class Company. The Nutcracker opens November 25 with performances through December 31 at the Citizens Bank Opera House. PNC Bank is the presenting sponsor of Mikko Nissinen's The Nutcracker.
Single & Video: ADST Music ft. Devin Messina – New Horizon
RUBBLEBUCKET release 'Geometry' single | Art-Pop
Dex Channels Shares New Single "Nirvana"
Dex Channels is a breath of fresh air. He is a formless artist in a rigid world, who looks to promote truth above all else – a truth that the listener may find in Dex's artistic message, whether that's his encouragement to assume your authentic self or simply finding solace in his music. Born in Alabama and raised in Florida, Dex has lived in the South his whole life, coincidentally home to many other envelope-pushing artists such as André 3000 and more recently EarthGang. Early signs of this affinity to unrestricted self-expression can be heard on Dex's debut EP, Guns Go Off in the Summertime, particularly on standout track "Last Sunday", where he speaks on what PTSD is like for black youth in the South.
Manchester-based rapper HXXDZ drops nostalgic track and visuals to "Love You"
R&B Up & Comer Samarra Samone Shares Sultry New Single 'No Fake Love'
Arkansas R&B up-and-comer Samarra Samone Hill-Urquhart is back with the swaying, sultry new single 'No Fake Love'.
Having built a career as a songwriter writing for Marques Houston, Chrissy and J Boog, Samarra has started to release her own material this year and is beginning to build a reputation for her soulful vocals and emotive songwriting.
DANGER MOUSE & BLACK THOUGHT:"BELIZE" FEAT. MF DOOM – VIDEO OUT NOW
Drummer Tom Skinner (Sons of Kemet/The Smile) shares new single 'The Journey' + LIVE VIDEO
moshimoshi is back! Helsinki's finest new screamo band will release a new single in November
THE SUBWAYS Reveal Art Deco Video For New Single 'Black Wax' + Release B-Side 'Vex Machine' Out Now via Alcopop! Records
Following an appearance on BBC 6music's Trunk of Punk last week, Hertfordshire, UK indie punk favourites THE SUBWAYS are pleased to reveal the Art-Deco inspired video for their heartfelt new single 'Black Wax' which is out now via Alcopop! Records.
BLACK SPACE RIDERS Stream Entirety Of We Have Been Here Before At The Obelisk
Progessive hard rock band BLACK SPACE RIDERS have teamed up with The Obelisk to stream their album We Have Been Here Before, which is set to release this Friday October 21, on vinyl, CD and digital formats.
The band comments "We have put our whole new album on The Obelisk as a stream for free listening. This gives friends, fans and espacially new listeners the chance to get acquainted with the album before investing their hard earned money in buying the vinyl or CD version. We hope many listeners will do just that, because what could be better than listening to a vinyl album or CD on the stereo at home, holding the cover in your hand and looking at it, reading the lyrics? We are very happy and satisfied with the new album and hope we can take many listeners with us on this journey."
Review & Full Album Premiere: Black Space Riders, We Have Been Here Before
Watch The Official Video For Frankie Cosmos' "Empty Head" + Inner World Peace Out This Friday 10/21
Rubblebucket shares their rhythmic and bouncy new single, "Geometry" – Earth Worship is out Oct. 21st on Grand Jury and '23 tour dates are announced
Justin Courtney Pierre Announces 'Permanent Midnight' + Shares "House of Strangers"
From the desk of Justin Courtney Pierre; A long time ago — long before you were born — I was a little boy who fell in love with a grown woman. She was something else, unlike any of the other humans I had come across in my short time on this planet so far. I was fully interested in all she had to offer, and she willingly gave of herself without pause. She was so incredibly wise, and I constantly looked for excuses to bump into her, just for the opportunity to talk. I fell so deeply in love.
BRYSON TILLER SHARES MUSIC VIDEO FOR "OUTSIDE"
NEW MUSIC: Vincenzo Ramaglia Shares Perennial Electronic Duo Plaid's Remix of 'La parole 3' (FFO: Aphex Twin, Autechre, Lapalux.)
Bad Sounds Return with New Track "Nu Me Nu Yu"     
"We're absolutely delighted be the latest in a long list of bands ripping off the Beatles and repackaging it as our own," states Bad Sounds. "'Nu Me Nu Yu' is a song that was originally destined for one of our side projects, but everybody we know told us it sounds too much like Bad Sounds, so we eventually got the hint and now we feel silly for not realizing it ourselves. The lyrics are pretty self explanatory, they're just spelled stupid.
Dazy Shares New Single/Video "On My Way," Debut Album 'OUTOFBODY' Out October 28, 2022 (Lame-O Records), Announces December Headline Shows
Ukraine's female-fronted alternative/industrial metal band AGHIAZMA to release second album
Ukraine's female-fronted alternative/industrial metal band Aghiazma set November 30th, 2022 as international release date for their long-awaited second full-length album Carnage. Album was recorded and mixed at Lizard Production in 2022.
Dawn Riding's single "Hold On" // RIYL Lucinda Williams, Hurray For The Riff Raff, Cowboy Junkies
"Hold On" was the first song recorded for You're Still Here, marking a moment during the early days of the pandemic when songwriter Sarah Rose Janko was separated from her long-time bandmates. Recorded by Kit Center to an 8-track Tascam at Sundog Studios, located in a remote hilltop cabin in Big Sur, the sonic landscape of the song reflects that feeling of being alone in a wilderness, battling the elements or driving alone at night, desperately racing against time, until literally the wheels burn off.
Jru Anthony Releases New Video for Single "97 Chevy"
Rising soul/R&B singer Jru Anthony has released a brand-new video for his song "97 Chevy." Exclusively premiered by Vents Magazine, the visual accompanies Jru's follow up second single from his debut album, Life For Now, released on September 23. The collection is full of psychedelic soul and genre-jumping tunes. All the tracks were written, performed and self-produced by the 19-year-old Washington, D.C.-born and raised artist.
GRACE DAVIES UNVEILS MUSIC VIDEO FOR 'BREATHE'
A lesson in pop mastery featuring Grace's signature powerhouse vocal, crashing drums and a hook-driven, belter of a chorus, Grace comments of the track: "'Breathe' is about reclaiming your power. It's about taking all the shit that's been thrown at you and owning it/turning it into something powerful. 'The end of where you tear me apart' – the start of a new beginning where I don't let you control my life anymore. I wrote it in 2017, but it's a song I came back to 5 years later reflecting on everything I've been through as an independent artist, and it means even more to me now than it did when I wrote it".
Modern Rock Band Wicked Love Releases Self-Titled Debut Single "Wicked Love" to all major platforms!
Modern rock band Wicked Love released their self-titled debut single "Wicked Love" to all major platforms. The single is from their EP Wild Ride.
"Wicked Love is a powerfully energetic song loaded with old school sunset strip vibes that you'll be singing along to for days!" says the band.
FIRSTBORNE (members of Megadeth, ex-LoG) shares caustic new single and AI generated visualizer "Dead Rats"
Today, international metal supergroup Firstborne has unleashed their new single and AI generated visualizer "Dead Rats". Featuring the inimitable Chris Adler (drums) and James Lomenzo (bass) alongside soft-shred pioneer Myrone (guitar) and rising star vocalist Girish Pradhan, the group fearlessly explores the sonic landscape of thrash, metal and hard rock on this new track. The song was self-produced by the band with mixing / mastering by longtime collaborator Machine. You can listen to "Dead Rats" and stream the insane visualizer here.
MUROS EN MI JARDÍN, CANCIÓN QUE SE COMPLETÓ EN DOS ETAPAS SEPARADAS EN LA VIDA DE JESÚS ALONSO
Hace algo más de 20 años, estaba empezando a quedar con una chica para hacer 'intercambio de francés'. No diré su nombre, aunque aún lo recuerdo. Íbamos a salir el viernes; y no estaba lo que se dice "enamorado" de ella, pero me lo estaba pasando bien en las citas.
Freedy Johnston Releases New Video Illustrated by Aimee Mann.
Freedy Johnston's new album, Back on the Road to You, is out and burning up the airwaves. Under the Radar has premiered the new video for 'Darlin', a poignant, heartbreaker of a song, made up of illustrations created by Aimee Mann, who also sings on the track. While the track's lyrics hint toward a profound loss underlying its charming melodies, Mann's drawings evoke tragedy and resilient hope, encapsulating the track's themes in a moving story.
LEWIS CAPALDI ANNOUNCES NEW ALBUM, BROKEN BY DESIRE TO BE HEAVENLY SENT OUT MAY 19
Made with longtime collaborators including TMS, producer/songwriter Phil Plested (James Bay, Bastille) and hitmakers like super-producer Max Martin (Taylor Swift, The Weeknd), Broken By Desire To Be Heavenly Sent pushes forward with the piercingly honest songwriting and soul-stirring vocal work Capaldi first showcased on his debut album. I don't want to create a new sound for myself, or reinvent myself," Capaldi says of Broken By Desire To Be Heavenly Sent. "The songs I want to write are emotional songs, about love or loss."
5 Seconds of Summer Share Music Video for "Older (ft. Sierra Deaton)"
"If you knew the world was ending tomorrow, who would you want to spend it with? Would you be with a lover? Your children? Your best friends? Would you want to be alone?" asks 5 Seconds of Summer. "The video for 'Older' poses this question and portrays humans of all walks of life on their last day on earth. The song is about not wanting to get older because that means you're one day closer to either your own eventual demise or that of your loved ones. Usually, in life, the end comes without warning, but we wanted the video to capture what could happen if we knew exactly when the end was coming. We made the video with our long-time friends and collaborators, the brilliant Frank and Ivanna Borin… we hope you enjoy it."
BRYAN ADAMS PREMIERES "KICK ASS" OFFICIAL MUSIC VIDEO FEATURING COMEDY LEGEND JOHN CLEESE
Directed by Adams, the video features an opening monologue by legendary British actor/comedian John Cleese (Monty Python's Flying Circus).
Nate Mercereau shares new track "Let The Forest Take Over" ahead of SUNDAYS EXPANSION
"SUNDAYS was originally made over the course of a year from April 2020 to 2021. Twenty-five hours of material from spontaneously composed live-recorded Sunday concerts was edited into an hour. Continuing in this spirit, I played a series of outdoor gatherings and recording sessions around Southern California with Carlos Niño, Josh Johnson, Jamire Williams, Efa Etoroma Jr. and Aaron Shaw. We expanded on the feelings in the music and the spontaneous composition concept, fully realizing more new places that the original SUNDAYS album suggested. I'm very pleased to present those recordings as SUNDAYS EXPANSION." -Nate Mercereau
ERIK HUEY – the Surreal McCoys frontman shares new video "The Devil Is Here In These Hills"
Erik Huey, aka Cletus McCoy, co-founder of The Surreal McCoys, has released a video for "The Devil Is Here In These Hills," the first single from his debut solo album, Appalachian Gothic. While the McCoys were a cowpunk, outlaw country outfit known for their originals and creative mash-ups such "Whole Lotta Folsom," Huey dug closer to home for the songs and stories on his debut, mining his own history — he's descended from four generations of West Virginia coal miners — for the album.
Black Metal Discovery CHAOIST Drop "Maeditation II" (Lyric Video)
Kenya Eugene and Bobo Rems of Rebellion City Productions merge lovers rock and Roots reggae in "Higher"
Kenya Eugene is excited to announce her newest single "Higher," out now. The new single is produced by Bobo Rems of Rebellion City Productions and is a merger of lovers rock and Roots reggae.
Alaina Castillo Premieres New Music Video "fantasies"
Industrial/Post Rock act Amphettamine release new single "Above Heaven"
Amphettamine is a solo project, conceived and founded in early 2020 in Brazil by Amandha Ribaski (songwriter and vocalist). In the lyrical aspect, it deals with obscure, real and everyday themes, inspired by personal situations.
The melodies follow the nuances, seeking their originality and containing post grunge, gothic and industrial influences. The project also has the participation of guest musicians: Roberto Hendrigo (Remedy Tones, Marven James, ex-Semblant), Malcom Gouvêa (Independent) and Jefferson Verdani (Cülpado, Jailor, Axecuter and Sadtheory), who participated in some songs, as composers or performers.
The White Buffalo Shares Music Video For "Winter Act 2," New Song and Video from Forthcoming Album 'Year Of The Dark Horse' out Nov 11
Recorded at Neon Cross Studios in Nashville, TN with Jay Joyce (Eric Church, Brothers Osborne, Fidlar). "My forthcoming album is a sonic and lyrical journey of one lunar year in one man's life," says Jake Smith, The White Buffalo. "Four seasons in 12 songs… Loosely based on my twisted truths and adventures. I wanted to show the seasonal effect on the heart and the mind. I also wanted to abandon, sonically, everything. Escape the acoustic clutches and genres I've been associated with and shackled to. I wanted to make my headphones album. Every song bleeds into the next."
Jon Brion "Walking Through Walls" | LP out Friday!
Gaidaa Shares Poignant "Figures" Visual
Co-produced by West Coast hitmaker Hollywood Cole (Queen Naija, Latto, Lil Wayne) alongside Overture collaborator and Antwerp-based producer/composer/pianist Lorenzo Kobina, "Figures" marks Gaidaa's first release of 2022 and arrives alongside a poignant visual. Written and directed by frequent collaborator Segraphy with Joachim Spruijt, the heartwarming video features a renewed and self-assured Gaidaa taking center stage as her immaculately smooth, soulful vocals stretch from laidback verses into a falsetto-driven infectious hook illuminating the scope of her scorching signature style.