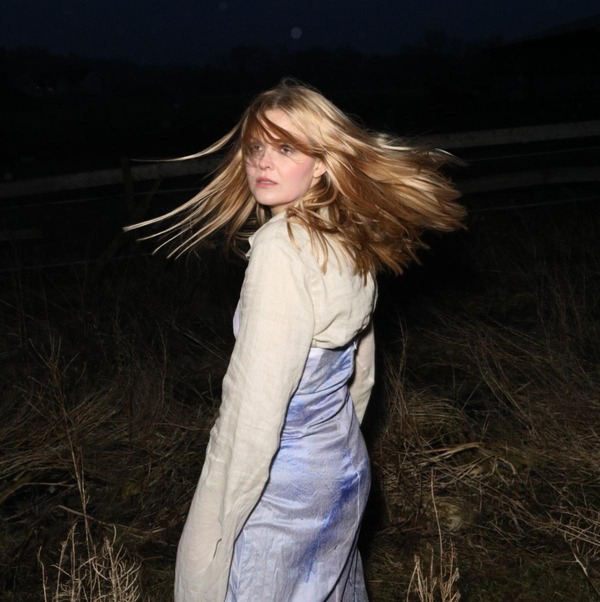 @skopemag news – friday – october 14, 2022 @ 9 am est
@skopemag HQ – http://smarturl.it/skope
Adam Green Shares "What's Her Face" Video via Brooklyn Vegan
This spring, Adam Green (co-founder of iconic anti-folk duo The Moldy Peaches) shared a brand new LP entitled That Fucking Feeling, alongside sides such as "Red Copper Room," "All Hell Breaks Loose" (Misfits Cover), and "Dreidels On Fire."
Perth's Clay Western returns with 'Nothing Lasts'
With a natural charisma that has endeared him to West Coast crowds over the last year, Perth indie-pop songwriter Clay Western now returns with gorgeous music in new single, 'Nothing Lasts'.
Lost on the Metro // new single
THE STRANGE DREAM DROP DEBUT SINGLE 'ORANGE'
Debut single 'Orange' was an attempt to expand the bands mind and vission. On the writing prosess the band recall 'We wrote the song after attending a happydaze gig at the Talleyrand im levenshulme. Inspired by the headline act and the rhythms we had not previously tried to incorporate into our songwriting. We found it somewhat challenging trying to create something outside the scope of what we normally would go to. It turned into a fun exercise which allowed us to expand our creative pallets.'
BLINK-182 RELEASES NEW SINGLE "EDGING" AVAILABLE NOW ON ALL STREAMING PLATFORMS
Multi-platinum, award winning group blink-182 have dropped their new single "EDGING", making it the first time in nearly a decade that Mark, Tom and Travis have been in the studio together. The song is available now on all streaming services and alongside it comes an official music video by videographer/director Cole Bennett today at 12PM ET/9AM PT.
JESSIE MURPH CONTINUES TO OFFER HER GENERATION A VOICE WITH VULNERABLE NEW SONG "HOW COULD YOU"
In speaking about the poignant track, Jessie says: "'How Could You' is the most honest and vulnerable song I've ever released – let alone ever written. I wrote it about a traumatic experience I had about a year ago. To me this song is what making music is all about. Not only has writing and releasing this song been incredibly therapeutic for me personally, but seeing other people share their experiences, good or bad, that make this song relatable and therapeutic to them is truly the greatest gift I could ask for."
RISING GRUNGE-POP STAR 44phantom SHARES NEW SONG "hurricane"
LOLO ZOUAÏ RELEASES NEW ALBUM "PLAYGIRL"
Lolo Zouaï is rounding out an incredible year with the release of her new album, PLAYGIRL, out now via Keep It On The Lolo / RCA Records. Lolo's unique blend of y2k-esque RnB, hyper-pop and West Coast hip-hop creates the perfect backdrop for the PLAYGIRL lifestyle. On the new album Zouaï explains: "This whole album is about not boxing myself into any one genre or sound," she says. "Once I had that revelation – that my album could be like my life itself – it unlocked an entirely new outlook on making music for me."
Lil Baby Unleashes Long-Awaited Album 'It's Only Me' !!!
Beloved QC artist Lil Baby has shared his highly anticipated new album It's Only Me, via Quality Control Music Group/Wolfpack Global Music/Motown Records. Primed to be one of the most culturally impactful releases across all categories this year, the 23-track album follows his seminal 2020 album My Turn, and features notable guest appearances from Future, Young Thug, Nardo Wick, Fridayy, Rylo Rodriguez, Jeremih, EST Gee, and Pooh Shiesty. It's Only Me notably includes Baby's RIAA certified Platinum hit "In A Minute," that reached #1 at Urban & Rhythmic radio. The album release is accompanied by a new video for the standout track "California Breeze," depicting Lil Baby cruising throughout the Golden Coast and contemplating what's worth protecting and actualizing what relationships fulfill him most as he raps, "If you need me I'm still going to be there, I'm gonna give you every piece of game I got, when I catch you, I'm just tryna let you feel the breeze on me."
L.A. Salami drops long-awaited new album Ottoline
A departure from his folk-led previous output, Ottoline sees L.A. Salami draw inspiration from modern titans of rap, such as Kanye West, Drake and Kendrick Lamar. A 14-track release, the LP features three tracks that have previously been released as singles. The first of which is 'Desperate Times, Mediocre Measures', which tackles the "cyclical and corrosive nature of power structures across our societies" and the inevitable impact that has on our day to day lives and decision-making processes. Encouraging people to build change from a place of love and positivity, rather than out of fear, it very much sets the tone for the album. The second and third singles come in the shape of 'Systemic Pandemic', a candid release that offers a deep glimpse into L.A. Salami's artistic soul, and 'Peace Of Mind', a track that combines sombre guitars and fluttering percussion with his endearing vocals. Elsewhere, further highlights come in the form of downbeat, psychedelic jam 'The Full Form', the wistful twee of 'Peace Is Fine', and majestic strings of 'Lady Winter', before the melancholic sax of 'In Honour Of The Street Lights' ensures Ottoline is closed out on a poignant note.
QUARRY — Releases new album: 'Positioning The Sun' Today || Watch Video for "Beyond Any Sense"
Tom Walker hands over power to the fans & goes viral on TikTok with new single 'The Best Is Yet To Come'…
Tom is known for teasing his fans with newly written songs on TikTok and in the past couple of weeks has had an overwhelming response to one track in particular. What started as a verse quickly turned into 'verse 2', shortly followed by a full version as requested by Tom's audience, with Tom eventually handing power to the fans and allowing them to name the song.
OUT TODAY: Anna Soleil – Beauty of Love (FFO Aldous Harding, Agnes Obel)
Anna Soleil is a 25-year-old artist, producer and songwriter from Norway working within diverse genres in order to create her own unique musical space. As someone who auditioned for Norwegian opera as a child while at the same time being obsessed by Annie's 2004 pop classic "Chewing Gum", Anna takes these varied influences and turns them into her own incredible combination of acoustic and electronic music. The first single from her forthcoming EP Forever was "It's You", released last month and she's following it up with the beautiful and sparse piano ballad "Beauty of Love". It's out today.
GRACE DAVIES RELEASES HIGHLY ANTICIPATED THIRD EP 'IT WASN'T PERFECT, BUT WE TRIED'
It Wasn't Perfect, But We Tried includes new single, triumphant showstopper, 'Breathe' – a lesson in pop mastery featuring Grace's signature powerhouse vocal, crashing drums and a hook-driven, belter of a chorus. Of the track, Grace comments: "'Breathe' is about reclaiming your power. It's about taking all the shit that's been thrown at you and owning it/turning it into something powerful. 'The end of where you tear me apart' – the start of a new beginning where I don't let you control my life anymore. I wrote it in 2017, but it's a song I came back to 5 years later reflecting on everything I've been through as an independent artist, and it means even more to me now than it did when I wrote it".
Kodaline release new album 'Our Roots Run Deep'
TOVE LO RELEASES FIFTH STUDIO ALBUM 'DIRT FEMME' TODAY
A perfect example is her latest and most confessional single to date; 'Grapefruit.' Tove bravely digs into a teenage struggle highlighted with blunt lyrical recollections of "counting calories." "Growing up, I struggled with an eating disorder," she sighs. "However, I finally got to a place of loving my body. When I got on stage, I'd wear little clothes and flash. To me, it felt like a victory every time I felt good about myself. I did this movie in Sweden, and they asked me to lose eight pounds in two weeks. They gave me a strict diet, and it was fine. Out of nowhere, these memories popped into my head. I hadn't thought of these experiences in so long. I was back where I never wanted to be again, but I needed to put it on paper right then. I was ready for it."
LOVE WILL TEAR US APART – The Anglo-Swedish band WE GHOSTS finally release their acclaimed version of Joy Division's classic song!
"Love Will Tear Us Apart has been a popular part of our touring repertoire for years," says John Woodall, who together with his wife, Jenny Woodall, fronts the band.
"The well-known music pub The Wharf in Macclesfield, close to Ian Curtis' grave, is the frequent haunt of various members (and ex-members) of Joy Division and New Order, including Peter Hook, a co-writer of the song. His beaming smile of approval as We Ghosts performed the track to an enthralled audience, inspired this recording."
MIYA MIYA SHARE THE NEW SINGLE 'WITHOUT ME' – LISTEN HERE
MIYA MIYA are emerging as next up contenders on the British pop scene. Between their own tracks and co-writes for artists including Jonas Blue and RetroVision, they've exceeded 100 million streams at Spotify so far, as well as over 55 millionviews at TikTok just for their previous single 'H8 Me 2'. Their rise has been heralded with Radio 1 airplay from Jack Saunders (Future Artists), Mollie King (Best New Pop) and Gemma Bradley as well as tastemaker tips from Rolling Stone, Clash, Wonderland and The Independent.
BAILEY ZIMMERMAN'S DEBUT EP LEAVE THE LIGHT ON IS OUT NOW
The track listing also features standouts like "Rock And A Hard Place" and "Where It Ends," which both reached the Top 10 of Billboard's Hot Country Songs chart as well. Leave The Light On also includes his most recent release "Never Leave," hailed by Los Angeles Magazine as a song that "will make a fan even out of those who aren't country-listening regulars."
LOVE SICK SHARE THE NEW SINGLE 'SICK OF LOVE' FROM THE NEW MIXTAPE 'LOVE', OUT NOVEMBER 18TH
Released earlier this year, LOVE SICK's two thematically linked EPs 'SICK' and 'SICK II' established the Scottish duo's darkly decadent take on relationships as something different from the pack. A summer highlight came when they hit the BBC Introducing festival ("Their set was even better than I hope… they blew the roof off") and the station's support extended to them naming the standalone single 'I Take It All Back' as their Track of the Week. LOVE SICK also flourished during their biggest show to date, a Hyde Park set as guests to the iconic Duran Duran.
October Drift release new album 'I Don't Belong Anywhere'
I Don't Belong Anywhere is a taut, visceral record, and a step forward for the band into an even more powerful sound following their highly acclaimed debut album Forever Whatever in 2020. Far less introspective than their debut, I Don't Belong Anywhere is October Drift's totem for bringing us all together again.
NATIVE SUN release 'Off With Our Heads' EP | out today (Oct 14th) via GRAND JURY (Hippo Campus, Hovvdy, Samia)
Harkening back to a time when rock n' roll meant something, the group have not only reinvigorated, but conquered the New York music scene. Their livewire local gigs are simultaneously welcoming and rowdy and made them a can't-miss fixture of city nightlife – with several tour supports ticked off alongside the likes of White Reaper and Geese, as well as dates with acts including Sunflower Bean, Bodega, Gustaf, and Wavves.
MAN THE LIFEBOATS – Launch 'Soul of Albion' Album Today || + UK Tour Next Month
WATERPARKS UNVEIL NEW TRACK "FUCK ABOUT IT" FEAT. BLACKBEAR
Arriving in the wake of the Nothing Matters cross country tour, the track packages the artist's incendiary stage presence into an infectious anthem that will blast you right out of any seasonal (or otherwise) blues with a tale of a dysfunctional relationship. Waterparks and blackbear sing about the extreme way of communicating, in this particular hot & cold relationship. "FUCK ABOUT IT" marks the first time the two iconic artists have come together.
Rural Tapes releases new single 'Waltz for the living dead'
'Waltz for the living dead' is a darkly curious instrumental track. It evokes the sense of a noir film score with its wide sweeping strings, warm yet cavernous brass and solemn percussion, all amongst the trippy mellotron and reverberating synths.