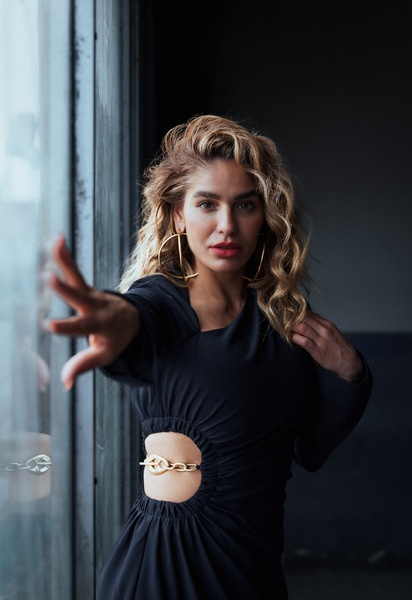 SKOPE: Shab 'Sexual'
 "Don't make this one-dimensional; the way I feel is sexual," sings pop star Shab on her new sultry offering titled nothing other than 'Sexual.' With each single, Shab does not disappoint and never forgets to put the heat up with her seductive undertones. 
Shab takes ownership of her sexual desires and empowers everyone listening to 'Sexual' with addictive rhythms and her signature catchy hooks. Since being labeled as 'the breakout star of the global pandemic", Shab set a high stake in keeping up with a regular release schedule, high-quality video productions and producing incredible dance anthems. 
A vital part of her team is Shab's long-time collaborator Damon Sharpe, a Grammy-winning producer who has worked with Ariana Grande and Jennifer Lopez. Their combined talents create an unstoppable musical force prime in hit-making. Shab's discography includes a feature with the Martinez Twins on 'Music To My Heart,' 'Criss Cross,' Serenity' and many more coming soon. 
Alongside the release of 'Sexual,' Shab reveals an upcoming tour across the UK & Ireland supporting the legend Anastacia on her 'I'm Outta Lockdown Tour.' Some of the tour stops include Cardiff's St. David's Hall, Manchester's Bridgewater Hall, and London's Eventim Apollo.
You can stream 'Sexual' now, out all on streaming platforms.
https://open.spotify.com/track/0NTrWViw23JWtREa4JTqIc?si=258a946760744af1