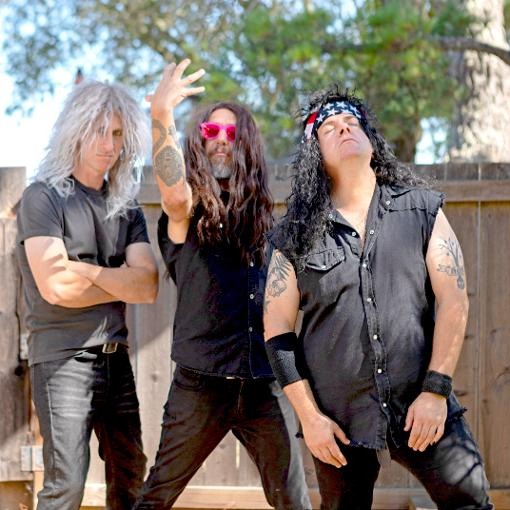 Greg Hoy & The Boys pen a fine love letter to classic rock on the powerful "Demons At Night EP". Everything about it radiates defiance. Best listened to loud because theirs is a physical sound they make sure to hold nothing back. Riffs race on through accompanied by some incredible grooves. Much of the atmosphere recalls a bit of Van Halen's equally carefree attitude. Their lyricism possesses a sharp wit too for the vocals swim through the rest of the din in a way that has a tremendous power to it.
https://greghoyandtheboys.bandcamp.com/album/demons-at-night-ep
Things start off on a retro kick with "1983" with the wordless instrumental setting the tone for what follows. After that comparatively subdued open they kick things into high gear with the title track "Demons At Night". Easily the highlight of the collection the song zigzags, constantly confounding listener expectations. Quite a gigantic, cinematic sound it is easy to get lost in all of the exquisite details they lay down. With a live approach "Everybody Wants To Be Somebody" incorporates a glam rock flair into the whole of the experience, as they hit with such a greatness, riding even the cymbal crashes adding to that celebratory atmosphere. With a new wave synthesizer opening things up things come to an end on the regal procession of "Stripes".
"Demons At Night EP" shows off the deft skill of Greg Hoy & The Boys in crafting a stellar series of interconnected suites.