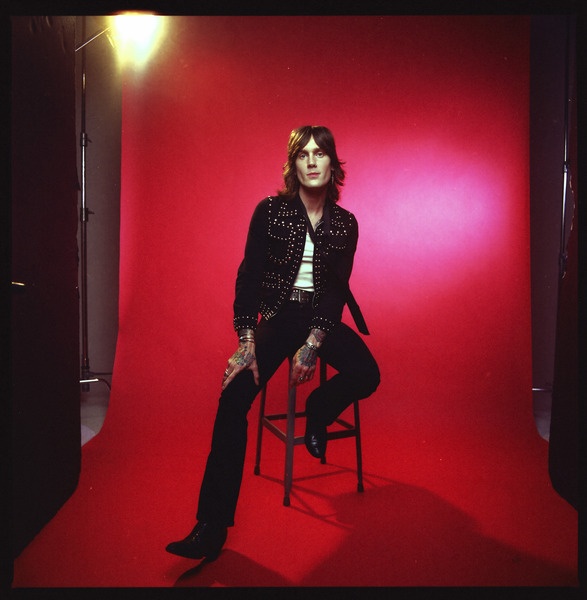 @skopemag news – friday – september 30, 2022 @ 1 pm est
@skopemag HQ – http://smarturl.it/skope
Acclaimed Pianist August Rosenbaum uses his own voice on "Swim On"
Sparse where it needs to be, "Swim On" leaves space for the watery instrumentation leaving you fully soaked. Here August takes his incredible musical talent to paint a sonic portrait that sucks you right in from the beginning – like getting stuck in a rip current. Its steady bass line hooks you under, much like love itself, his voice floating atop; like glimmers of sunlight peaking through the rippling surface, water illuminating up above.
LA-based alternative artist Ronboy shares debut LP 'Pity To Love'
Out today, Ronboy's debut album Pity To Love emerged first from feelings, rather than specific subject matter, and came together after a few tireless weeks in the studio. "A lot of the album's concept comes from me grappling with my own mental health. I had a feeling, more than a topic, for the songs and wasn't sure if they would translate the way I heard them in my head," Ronboy explains. Speaking to the recording process, Ronboy says, "The recording process began as us chipping away when we could and ended with us all together for two hardcore weeks tying up each song. We'd record all day then I'd go straight to my studio to track final vocals, wake up the next day, print the vocals, maybe track some piano or something and head back to the studio to do it all over again for the next song."
Toronto Musician MDL CHLD Releases New Single + Video NUMB
'Numb' follows the release of 'All The Sudden' which came out earlier this year and is the 2nd single from MDL CHLD's new EP set for release on October 28th. Pop driven with laid back dreamy beats, 'Numb' is a personal song about addiction and mental health.
Indie-folk Duo The Light The Heat Explore the Intricacies of Love on New EP 'Morning Light'
ADAM DOLEAC'S DEBUT ALBUM BARSTOOL WHISKEY WONDERLAND IS OUT NOW
"I couldn't be more excited to release my debut album, Barstool Whiskey Wonderland," Doleac said. "So much hard work and time and LIFE has gone into making it. More than anything, I wanted it to sound like me. I tried to create my own little world, or 'wonderland' I should say, and I think I did that. Barstool Whiskey Wonderland is full of my favorite lyrics, titles, and most importantly, my favorite emotions. I hope you listen to it top to bottom, and then I hope you do it again."
The Vacant Lots' Closure is out today on Fuzz Club Records | On tour now with The Black Angels
New From Rikas – "Never Leaving The House" [Columbia Recs DE]
Pop Up & Comer Rheo Uno Shines On Infectious New Single 'Don't Wanna Be In Love (DWBIL)'
Championed by BBC Introducing and across tastemaker press, Rheo Uno has established herself as one of the most exciting up and coming pop artists to emerge since her debut release in the summer of 2021. Now back with the new single 'Don't Wanna Be In Love (DWBIL)', the solo artist is once again demonstrating her insatiable dance-pop qualities.
pianist Sophia Subbayya Vastek's "The Seas That Made Us" single/video
Tuk Smith & The Restless Hearts Share New Single/Video "Everybody Loves You When You're Dead"
KAT & ALEX RELEASE LADO B, THE ENTIRELY SPANISH VERSION OF THEIR SELF-TITLED EP
Growing up, Kat & Alex recalled seeing 'Lado A' and 'Lado B' (translation: 'Side A' and 'Side B') on their parents' records. The duo has made it their mission to share music that reaches and celebrates a diverse and expansive audience including Spanish speakers like themselves, so with their debut EP, they decided to release an entirely Spanish version as well.
MASHVILLE shares empowering debut single and video "Rise Up"
ilham DROPS NEW VIDEO "CORAZÓN" FEATURING CASSIE, KARRUECHE, AND FRENCH MONTANA, ALONG WITH NEW EP "ilham"
Alec Chambers Shares Music Video For "Ed Sheeran's A Dick"
Rockshots Records – Out Now! SilentLie Bring Forth "Equilibrium" + New Music Video For Title Track
For the record's release day, the band is sharing their music video for the album's title track.
"a glorious narration of the precarious balance between good and evil. One of our best songs ever." says the band.
Precious Reveals New Single 'Looking For Trouble'
Rising star Precious Pepala today shares her new single 'Looking For Trouble,' another example of Precious' bold, mature lyricism and powerful voice. At just seventeen, Precious' lyrics manage to contain universal sentiments that speak to her generation – the latest single, about the fear women feel walking alone a night, is no different: "She's cold and she's drunk, A little red riding her luck in the hood, She's asking for trouble, Oh, that's what they'll say if trouble comes heading her way". Swelling until it reaches a huge hook, destined to be screamed in crowded rooms, 'Looking For Trouble' follows Precious' debut single 'My Eyes Only,' a big statement of intent from pop's brightest new talent.
Hotel Fiction brings a space-bound love back to Earth on "Man on the Moon"
On today's release, the duo said, "'Man on the Moon,' despite being one of our most upbeat songs, is a metaphor for a struggling relationship. Distance can make someone you love feel like they're on a different planet, physically and emotionally." They continue. "It's bittersweet to hear about a loved one's adventures over the phone when they are far away. You're happy they're having the time of their life but wish you were there to enjoy those moments with them. The song never asks them to come home and has long accepted the fact that maybe they never will."
Indigenous Alt-Pop Artist Carsen Gray Releases The Intimate New EP 'Notes To Self' 
Pop-Punk Outfit Dead End Job Release Raucous New Single 'Conspiracies'
Banners Shares New Single "Perfectly Broken" 
Having released the singles "Keeps Me Going" and "Happier" in recent months, Liverpool, England native Michael Nelson aka BANNERS continues his upward ascent on the emotive new offering "Perfectly Broken". The singles are his first pieces of new material since the widely-praised 2021 EP, It's Gonna Be OK, which has since garnered more than twenty million streams.
HASTINGS RETURNS WITH BRAND NEW SINGLE "BLAME THE BRAKES"
"I write every song in hopes that someone will relate to what I feel," shares Hastings. "This song specifically is about a lack of communication and being afraid of, or bad at commitment. I've been sitting on this song for a while so it feels so good to finally have it out."
JONAH KAGEN SHARES HEART WRENCHING BALLAD "hill that i'll die on"
NBA All-Star Victor Oladipo slick and seductive new single out now
Forbidden Society and Agressor Bunx Collaborate on Closer To The Edge
This September, Forbidden Society continues his string of releases through a brand-new collaborative single which sees him once again return to his self-titled imprint. Following his climatic '[No Return]' LP, as well as his most recent 'Dystopia' EP, which introduced his audience to five brand new records from the producer, his next single alongside Agressor Bunx takes fans back to the no holds barred, aggressive sounds he's renowned for alongside the neurofunk stalwarts. They bring together two colossal production weights, and it marks an expansion in the guests which Forbidden Society welcomes into the drum & bass and 140 realms he reigns supreme over, under his own marked banner.
Fujiya & Miyagi Share "New Body Language" Single + Video
INTREPID BLOOM Reveals Second Single, "Black Cats," Off of Upcoming EP, 'Missing Link'! FFO: Corrosion and Conformity, Days of the New, Wolfmother
A-Trak & Lee Foss Join Forces on "Free" (feat. Uncle Chucc)
The Intemperate Sons Release New Single "Broken Door" to All Major Platforms via FRAME|WORK Today!
Molly Moore Releases Introspective Anthem "Hate Myself"
Nia Archives Samples Brazilian Choir On Euphoric End Of Summer Single "Baianá"
AVE HAS RELEASED THEIR THUNDEROUS NEW TRACK/VIDEO, "Valhalla"
MIREI Discusses Industry Pressures On New Single "IDOL"