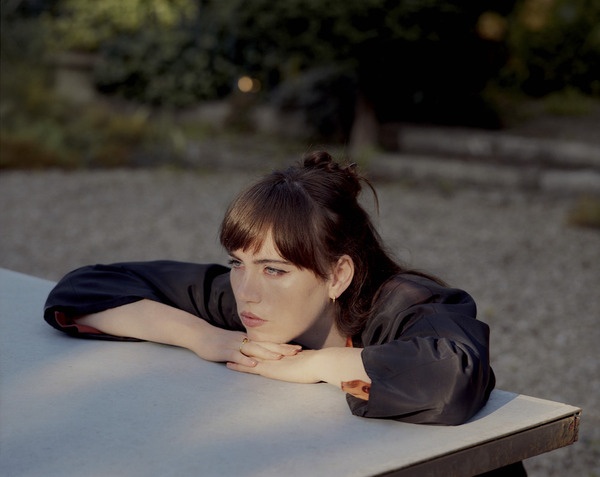 @skopemag news – tuesday – august 6, 2022 @ 1 ​pm est
@skopemag HQ – http://smarturl.it/skope
Finnish Melodic Death/Black Metal Discovery ARCTORA Signs With Wormholedeath
Finnish Melodic Death/Black Metal Discovery ARCTORA signed a licensing deal with Wormholedeath for their album "The Storm Is Over", due for release on September the 30th, 2022.
"I wrote the album by myself during difficult times, both personally and globally. I do hope the songs bring joy to someone else who is struggling.
We are extremely proud to be taken in by Wormholedeath to aid us in our journey. May the storm soon be over." – Joel
OUT TODAY: Elle Chante – Hazy (FFO FKA twigs, Sevdaliza)
Elle Chante, a singer, songwriter and producer based in the West Midlands, creates music inspired by and about her experiences of living with complex mental health and disability. Her new s
ingle, the stunning "Hazy" is out today, the first to be taken from a new EP.
Music Submission: Bright Kelly
Bright Kelly is an indie/alternative songwriter based in Philadelphia who has been praised for his gritty, powerful vocals. His music is impassioned and thoughtful, and his music and shows have drawn comparisons to artists as varied Peter Gabriel, Bon Iver, Brian Fallon, Lewis Capaldi, Bishop Briggs, and Brandi Carlile.
Disney Actress Trinity Bliss Releases New Single California Sun
JAXN SHARES THE NEW SINGLE 'FOOLIN' AROUND'
'Foolin' Around' brings together all of the ingredients from the pop-punk and hip-hop of the time: chugging guitar riffs, bouncy rhythms, scratching and an instantly infectious hook. While the song transports you to a Californian skate-park circa 1999, its fun-filled throwback flavour is balanced by JAXN's modern British humour. He co-wrote and the song with like-minded Manchester musician Mattu.
MF Tomlinson announces second album We Are Still Wild Horses, out 17th Feb 2023 via PRAH, new single "Winter Time Blues" released today
EVERGREY Releases New Animated Video for "Save Us"
Meteora – Release Music Video For "Slave of Creation"
MANDRAKE HANDSHAKE announce 'The Triple Point of Water' EP & share lead track 'Emonzaemon' | out today (Sept 6th) via GLASSHOUSE RECORDS
Introducing Toronto's LOONY with "First Thing Smokin'"
Of the track, LOONY shares, "I always get antsy when I'm away from home for too long. I guess I get comfort out of being in close proximity to my family and friends. The day this song was written, a close friend of mine had found out that one of his family friends had just passed away back home. We were in LA. He hadn't even known she was sick. It was heartbreaking. He was like 'I would've done anything, I would've flown back in an instant, if I had known.. I had been meaning to go back home sometime soon just because, why didn't I?' And there was this chill in the room, 'cause every single person in the studio that day resonated with that.
S.C.A.B. announces new self-titled LP & shares "Tuesday" music video
""Tuesday" is a song about disillusionment with trying to form meaningful connections, and searching aimlessly for something worthwhile. There's a scene from Seinfeld where Newman says "Tuesday has no feel. Monday has a feel, Friday has a feel…" and that type of unspecific, hard to pinpoint vibe is what I wanted to express with the lyrics… you're trying to get through the week, find any ounce of happiness to cling on to (sitting in the sun, feeling it burning your skin), looking for something but not finding it." -Sean Camargo
THE WATTERS RELEASES NEW EP, 'MELLOW'
The Watters released their latest EP album, "Mellow" on August 27th. This new album includes songs inspired by the last few years, when The Watters were forced to take it "low and slow." The album will be available through all the major platforms, but physical copies can be purchased through their website.
AOIFE NESSA FRANCES — Shares New Single + Video: "This Still Life" || + New Album 'Protector' Out 28 Oct
Aoife shares about the concept behind the single,"The song is about the juxtaposition of feeling small in an endless universe while reflecting on the significance of my own birth and existence. It's about learning to move slowly throughthe world, listening to nature, and trusting that I can find my answers within." The floating sonics of "This Still Life" arrive with a video directed by Ella Margolin and follow on the heels of the lead single "Way To Say Goodbye".
Jamie Rowe's Kalamity Kills Debuts Sinners Welcome Single and Video
FORTÍÐ announce MCD "Dómur um dauðan hvern"
Following in the wake of FORTÍÐ's highly praised sixth album, "World Serpent", which also won the prestigious "album of the month" titles in German magazines Metal Hammer and Sonic Seduce
r, the band now offers a first glimpse of great things to come in the shape of the two-track EP "Dómur um dauðan hvern" ("Judgement of Everyone Dead"). The Icelandic pagan black metal trio now reveals the lyric video single 'För' ("Journey") as a tasty sample of the MCD, which is slated for release on November 18, 2022.
Hexed Releases New Video for the Single "STIGMA DIABOLI"
With a bombastic sound, Swedish metallers HEXED have released another outstanding track with beautiful vocals, soaring melodies and grand symphonic arrangements.
"STIGMA DIABOLI", the third single and video, taken from their up-coming album "Pagans Rising", will take you right into the hunt and escape of the witch trial hysteria.
Lil Gnar & Chief Keef Plot 43B's Takeover in "Almighty Gnar" Video
NEW MUSIC: Multi-Platinum Songwriter Cimo Fränkel Releases Self-Titled Deluxe LP (FFO: Weeknd, Billie Eilish, Frank Ocean and Tate McRae.)
LA-based platinum-certified songwriter Cimo Fränkel released the deluxe edition of his debut self-titled album, Cimo Fränkel on the 2nd of September via Cimo Fränkel / AWAL. The album includes his emotive live cover of Cam's hit single 'Burning House', which premiered on CLASH Magazine. Cimo Fränkel finds himself among the stars, having collaborated and toured with Armin van Buuren on their song 'Strong Ones', reaching #37 on Billboard Charts. He has also helped create several global hits, including the Multi-Platinum single 'Sex' by Cheat Codes & Kris Kross Amsterdam, which has been streamed globally over 1 Billion times.
Australian alt-metal act Suspyria Release The New Single "Tabula Rasa"
About "Tabula Rasa" frontman Terence Stevens says: "'Tabula Rasa' (A blank state) is the theory that individuals are born without built in mental content. And therefore all knowledge comes from experience or perception. The lyrics of the song are driven from that concept, and touch on a very intense personal trauma I went through In my life and how it shaped me. It was like having everything ripped away from you, having to start over, wipe the slate clean, and build yourself back up again. 'Tabula Rasa' is about having everything taken from you, and having to take back your life".
[BUMP] South Stockton's MBNel applies pressure to the competition in "Ransom"
"Ransom" is a street sermon about hardship and struggle; using lyrics too real to be 2nd hand experienced, and a melodic hook game that Nel perfected from years of slaps. Dvosk's bass-heavy beat has all the makings of a Bay Area slap, from a bass that kicks to having a sweet spot of 90 BPM (A Bay Area signature since the G-Funk days). Pun intended, MBNel is holding the gold coast's streets for ransom and is showing no signs of letting go.