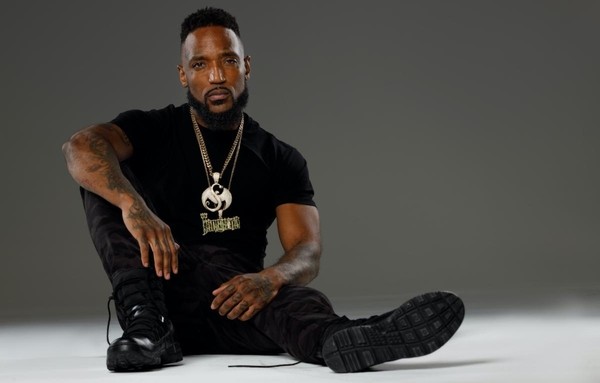 @skopemag news – wednesday – june 1, 2022 @ 11 pm est
@skopemag HQ – http://smarturl.it/skope
The Umbrellas announce new Slumberland 7″ & share the video for "Write It In The Sky" via Post-Trash
The band gave some context on the A-side's origin: "The instrumental and melody for "Write it in the sky" was improvised one morning by Matt. The song makes use of droning via the guitars' A and high E strings. While recording we strived to create an abrasive but beautiful production. We even have a track of Morgan just making feedback. Nick and Matt wrote the lyrics together. The verses alternate between the two; the first section by Matt, the second by Nick and so on. The lyrics to the chorus were written collaboratively while waking back from taco bell on Geary… repeating different variations until "write in the sky" stuck"
Lexy Panterra Releases New Single – "Girls"
First-generation Persian American artist Lexy Panterra has released her new single "Girls". The hot new track serves as an anthem for everyone who has had to deal with "F Boys".
"Girls" follows the release of two viral music videos for her tracks "Booty On Her" ft. Trina and "Hip Bone", both of which reached one million views in their first week.
ARSENAL MILLS Unleash No-Nonsense Approach to Good Vibes & Great Times with Supercharged "Give It Up"
East coast Canadian rock/blues band Arsenal Mills unleash their no-nonsense approach to good vibes and great times with the supercharged new single, "Give It Up" — available now!
Post-punk, trance & deconstructed opera collide on Sky Creature's double EP
Sky Creature eats its young. At least, that's what it sounds like in the Rockaway Beach duo's visceral opening salvo.
"This band is my fantasy collaboration between Enya and Minor Threat," says guitarist Matt Walsh. "It's extreme and direct, but also vast and ecstatic." The concept of Sky Creature's first double EP reflects the basic concept of the band: the collision of two different musicians with strangely compatible sound worlds.
CONTEMPLATOR: Quebec-Based Progressive/Orchestral Avant Metal Act To Release Second Album, Morphose, Through Nefarious Industries In July; "Zero Mask" Video Playing + Preorders Posted
CONTEMPLATOR is the vision of sole/core creator Christian Pacaud, former touring/live member of technical metal outfit Augury, joined by a wide cast of friends and peers to collaborate on his visions. The project was founded in 2011 with a goal of forming an outlet to create music without compromise, drawing from all his influences without regard for respecting genre boundaries.
Seismic Dance Event Announces Jamie xx, Charlotte De Witte, Fatboy Slim, Gorgon City, CamelPhat, Joel Corry, LP Giobbi, ACRAZE + More For 5.0 Lineup
Today, Seismic Dance Event, the south's premiere boutique house and techno music festival, has announced the phase one lineup for their fifth anniversary in return to The Concourse Project on November 11-13. Seismic has established itself as a leading name in the global underground dance movement, continuing to further cement its legacy with a dazzling initial 5.0 lineup.
Since launching in 2018, Seismic has sought to gather a forward-thinking assemblage of musical talent in an intimate environment. Produced by Austin dance music powerhouse RealMusic Events, Seismic prides itself on showcasing the city as one of electronic music's hidden gems.
Venezuelan artist-production duo & creative directors – LARA PROJECT
Venezuelan artist-production duo and creative directors comprised of Manuel Lara (producer) & Felix Lara (vocalist, producer) signed to NEON16.
LEGWURK ANNOUNCES DEBUT EP
Today, queer bedroom pop icon Legwurk (moniker for Still Woozy's Tani Kahn) announces her debut EP 'i have a bad memory' (out June 22) and shares focus track "Panic." "
Rising Appalachia Skillfully Reimagine James Blake's "I Need A Forest Fire"
Sisters Leah Song and Chloe Smith, better known as Rising Appalachia, are no strangers to reimagining music on their terms, in their voices, but their latest release—a haunting cover of James Blake's "I Need A Forest Fire" from his 2016 LP, The Colour In Anything—may be one of the most creatively executed reworkings in recent memory.
Dez Nado Delivers Summer Beach Party Anthem with "Flawda Ish"
After crossing 115K plays on mixtapes alone with the backing of major global music syndicate Mixtape Monopoly, landing in the top #5 on the trending charts and maintaining a top 20 monthly chart ranking into week 3 on DigitalDJPool.com, and earning top 25 spots on the monthly and weekly CICANA urban mixxshow charts, it's no surprise that Florida's own Dez Nado is also gaining the attention of multi-platinum hip hop icons like Trina, known affectionately by Florida hip hop lovers as "Da Baddest B*tch", with his latest single "Flawda Ish"
Exclusive: Artist Dez Nado's new single "Flawda Ish" feat. J Chat
Ghost Woman shares new single / video "Along" – self-titled debut is out 7/1 via Full Time Hobby
"Along," the final pre-release single prior to the debut album coming out on July 1st, is Ghost Woman's cinematic, psychedelic pop high water mark. Accompanied by the Laura La France-directed video, "Along" keeps up the visual quality of Evan Uschenko's vision as well, seen across previous singles "Behind Your Eyes," "Clockwork" and "Do You."
King ISO Unleashes New Video "6PM" / Sets Out On Get Well Soon Tour
The intensely emotional clip opens during a court mandated group therapy session. Iso hangs his head low before launching into a barrage of confessional, corrosive, and catchy rhymes without apology or even taking a breath. He raps inside of a padded room and within the darkest corners of his mind as the powerhouse video's cuts and pacing match his breakneck cadence.
New Promo: FOREVER MAY FALL (USA) – You – (Rock)
Short Bio: After a two-year hiatus, modern rockers Forever May Fall broke their silence with their rebranding single "Aftermath" in February of this year. Met with a strong fan response and continued success, the band is back with their ego shattering, follow up track "You." Seemingly an anthem of dismay, the song serves as a reminder to "check yourself."
Our NEW music video "Broken Heart" drops TODAY!
TRAV RELEASES "CAIN" OFFICIAL MUSIC VIDEO TODAY
"Cain" finds the Jamaica, Queens-born artist in his element, displaying his signature melodic style. The mind-bending music video calls on the city of dreams to act as a background as Trav is backed by a close circle, including a cameo from his fellow East-coast confidant Meek Mill.