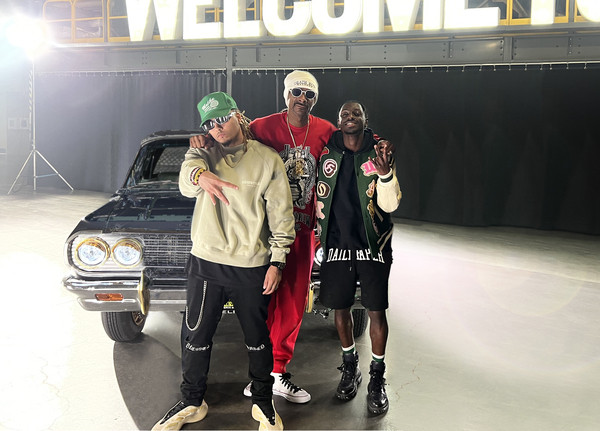 5x GMA Dove Award-nominated hip-hop artist Steven Malcolm kicks off a new era with a collaboration with the legendary Snoop Dogg and Jay-Way on a new single, 'Summertime.' This feel-good stylistic tune that oozes West Coast flavor, is taken from Malcolm's third studio album 'Tree' that, is abundant with brainy lyricism, spoken truths, and intense beats.
Steven Malcolm, also described as "Michigan's best-kept secret" by Dirty-Glove, establishes himself as one of the most influential voices in Christian hip-hop. Upcoming record 'Tree' soundtracks the root of his inspirations, capturing his honest portrayal of experiences that shaped him as a man.
"Jamaicans pronounce the number 3, tree. This being my third studio album focused on the growth and fruit that came from a foundation rooted in truth," says Malcolm.
This 16-track album depicts the rapper's talent blossoming through his life trajectory. It is a start to finish record with multiple award-winning features such as Snoop Dogg, Shaggy, Social Club Misfits, and KB. 'Tree' includes upbeat tracks like 'Rooftop Freestyle' and 'Respects' and dancehall-infused bops such as 'Jah Ah De King' and 'Fuego (Remix).'
Make sure you stay tuned to Steven Malcolm's word-class flow and his new album 'Tree' featuring the focus track 'Summertime' alongside Snoop Dogg and Jay-Way.