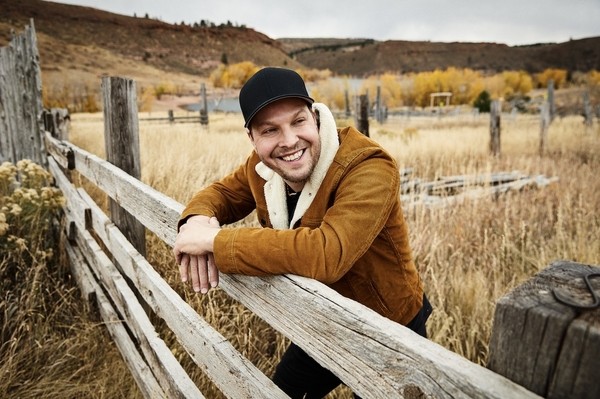 @skopemag news – monday – may 23, 2022 @ 8 am est
@skopemag HQ – http://smarturl.it/skope
INDIAN ICON, MADHURI DIXIT, RELEASES "TU HAI MERA"
One of India's most accomplished and influential female actresses of all time, Madhuri Dixit, released her second single titled "Tu Hai Mera," this past weekend on her birthday May 15th. A pop song at its core, "Tu Hai Mera" is a love letter to her fans thanking them for all their encouragement over the years. "My fans are a huge part of my journey and their support means everything to me. They are my biggest strength" Madhuri says.
HARRY STYLES' CRITICALLY ACCLAIMED ALBUM 'HARRY'S HOUSE' OUT NOW
Harry Styles 'ONE NIGHT ONLY IN NEW YORK' performance at UBS Arena at Belmont Park tonight will be available to stream exclusively to Apple Music subscribers in 167 countries around the world. The special show will celebrate his brand new album Harry's House, and will see Styles performing his new album for the first time ever.
Life On Planets Releases 'Dreamcatcher' EP on TOKiMONSTA's Young Art Records
Today, Life On Planets released his Dreamcatcher EP on TOKiMONSTA's Young Art imprint. Previously released EP singles 'Altitude' and 'Atlantis' introduced us to the otherworldly through Life On Planets' mystical lyricism and fantastical imagery. Now with the entire Dreamcatcher project released, we bear witness to the full evolution of Life's creative process and observe the story as a whole.
New Album From Stunna 4 Vegas 'Rae Rae's Son' Out Now On Billion Dollar Baby Entertainment/Interscope Records
After releasing a barrage of fiery singles, burgeoning star Stunna 4 Vegas' (Billion Dollar Baby Entertainment / Interscope Records) unveils his blistering new album Rae Rae's Son. The 12-track effort is a slam-dunk for Stunna enthusiasts who crave his high-octane energy and robust swagger. Fans who reveled at Stunna's previous records "BMF," Ice Wear Vezzo, and "Pay Me To Speak" will love the album's latest record, "Sad Song," featuring Spinnabenz. Listen HERE.
Will Orchard (formerly LittleBoyBigHeadOnBike) Shares 'Go Home Instead' EP via Glide | New Solo EP Out Now via Better Company
The newest EP from Will Orchard (formerly LittleBoyBigHeadOnBike), a release entitled Go Home Instead, is out today via Better Company Records.
FULL EP PREMIERE: Will Orchard Offers Hush Folk Luminosity On 'Go Home Instead' EP
"Jaded" as in: lacking enthusiasm – Murdo Mitchell bears all
After returning earlier this year to deliver his stunning comeback single 'Ghosts', his first effort since his well-received EP 'Stay Nocturnal' in November last year, a record that found praise from Earmilk, CLASH and XS Noize, Scottish singer-songwriter Murdo Mitchell is back once again with his passionate new offering 'Jaded'.
Yotam Ben Horin (Useless ID) Shares Young Forever LP
Today, Yotam Ben Horin (Useless ID) shares his new album, Young Forever, out now via Double Helix Records.
Katzù Oso – Debut Album "Tmí" Out Now!
Paul Hernandez, under the moniker Katzù Oso, released his highly anticipated debut album Tmí today Friday, May 20th via Cosmica Records. On this latest endeavor, which follows the 2020 release of EP Colour and the 2018 release of EP Pastel, continues to shine light on his signature blend of indie bedroom-pop with new age 80's nostalgia while marking a reintroduction with infused moments of everything from disco-tinged harmonies, lo-fi hip hop, soul fueled R&B, and even drizzled in reggaeton.
Biblioteka Announce New LP, Share "Tick Tock" Single + Video via SPILL Magazine
Today, Biblioteka announce their forthcoming album, Pretty Ugly (due June 24 via Freakout Records), alongside the release of its first single, "Tick Tock."
Track Out Today from Ruru
Ruru is the solo project of Denice Quimbo, an artist and singer/songwriter originally from Manila, Philippines. She began writing music in 2014, fueled by various influences of twee, alt, R&B, jazz, and bedroom pop. She writes with the witty lyricism of someone who was once 13; her verses are mangled scenes that seem to have been taken straight out of a living room party involving balloons, aquariums, fizzy drinks, and lots of introspection.
Helsott Unveil Music Video For "Babylon: Scarlett's Saloon"
OUT NOW: Kingfisher Sky – 'Walk The Plank' EP [female fronted, acoustic, symphonic metal, EP]
Dutch symphonic rockers Kingfisher Sky have released their new EP Walk The Plank. On this mini album the band explores a more intimate and acoustic musical landscape, in contrast to the heavy sounds of last year's Rise EP. Formed in 2005 by drummer Ivar de Graaf (ex-Within Temptation) and singer Judith Rijnveld, Kingfisher Sky combine influences ranging from progressive and symphonic rock to traditional folk music. The band released four full length albums and two EPs, the latest being last year's Rise EP (2021).
bbno$ New Drop – Piccolo
Directed by his long-time collaborator Shiraz, the cinematic official video sees the hit-maker hitting the gym, dancing in his undies, all the while electrifying viewers with his inclusive style and humor. "piccolo" is the second release from bbno$'s highly anticipated upcoming project and follows October 2021's mega studio album 'eat ya veggies', which has now amassed over 1 billion cumulative streams globally across all DSPs.
Jax Diaries Unveil New Song "I Gave My Life To Rock'n'Roll"
Alt-rock band JAX DIARIES has released today a new music video for the single "I Gave My Life To Rock'n'Roll", available now in all digital store. A song that describes a new era for the band, as explained by their frontman Jaxon: "Right after the release of 'When I turn I see the future' and of our Live-session at the Pink Noise Recording studio we found ourselves devasted, having to deal with band members leaving for the most unknown reasons and having to re-build what we just created two years prior. We then started to change the essence of the band, turning it into something we would never expect. We locked ourselves in the studio and we wrote down 6 songs that are going to be a part of our upcoming EP 'Eagles of the World'. The very first song we wrote was 'I gave my life to Rock 'n Roll'. We already had the 'skeleton' of the song pre-recorded and we just needed to add some more magic to deliver the product we really wanted" he continues "The song is a message to all those people that are actually trying to create a better future for themselves, having to deal with difficulties all-along the way on the path to self-accomplishment. You are going to be alone at the top, nobody is going to bring you there, nobody is gonna share with you the weight of the wrong decisions you are going to make. And that's okay. If it was "Thanks to you" is also going to be "because of you" and you gotta accept it. Like we say in the very beginning of the song 'Everybody wants to go to heaven, but nobody wants to die' and that is exactly what the song is all about".
GAVIN DEGRAW'S NEW ALBUM  FACE THE RIVER  IS OUT NOW
Today, multi-platinum and GRAMMY nominated recording artist Gavin DeGraw releases his seventh and most personal studio album, "Face The River". On the album, DeGraw recounts his late parents' most meaningful memories and valuable lessons as he stitches together a timeless tale of his own soundtracked by a signature fusion of pop, soul, country, folk, and funk.
Goodbye, Kings | The Cliché Of Falling Leaves
The follow-up to the critically acclaimed "A Moon Daguerreotype" by the art rock ensemble from Milan, Italy. "The Cliché Of Falling Leaves" is the fourth album from the "post-rock poets" of Lombardy Goodbye, Kings, the milanese music ensemble who contaminate their instrumental rock with the influences of jazz, post-rock and folk in a formula defined as "instrumental soundtrack for a never made european retro movie".