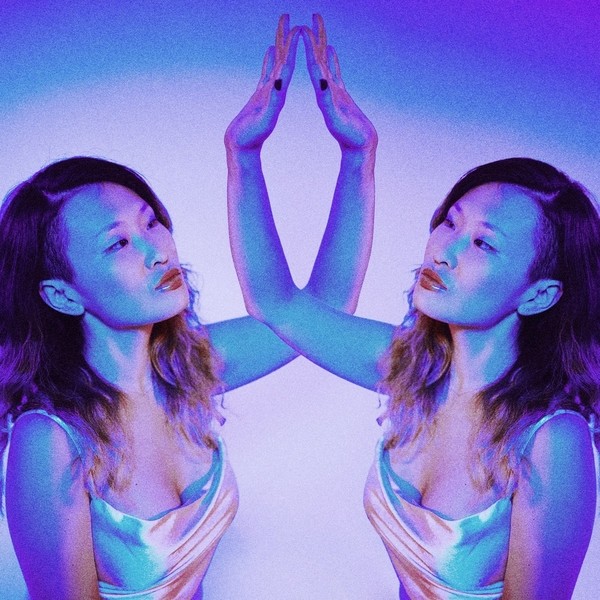 @skopemag news – thursday – april 14, 2022 @ 2 pm est
@skopemag HQ – http://smarturl.it/skope
Watch Father John Misty's "Kiss Me (I Loved You)" Official Video From Chloë and the Next 20th Century, His Internationally Acclaimed New Album
Father John Misty and his band have also added new dates to its previously announced international headlining tour schedule for 2022 and 2023 in support of Chloë and The Next 20th Century.
YARGE LANZAN ALENTADOR SENCILLO "EL VUELO"
A seamless blend of pop, R&B, and hip-hop, "El Vuelo" showcases Yarge's effortless vocals and relatable lyrics. "El Vuelo" is a story of two lovers who have been separated due to living conditions, and captures the feeling of wanting to take a flight to see someone you love.
Nolo Grace NEW SINGLE "Winter Blue"
Nolo Grace debuts her self-produced dreamy single "Winter Blue" on April 8. An intimate portrait of her inner landscape in the heart of the pandemic, the soundscape is hopeful and yet haunting, emulating the dichotomy of Nolo Grace's emotions as an artist during the last two years. The echoing guitar, layered vocals, and hypnotic drum groove are signature elements of her production style.
"'Winter Blue' is a time capsule," explains Nolo Grace. "It captures the mood of making music at 6am every day during the pandemic, the quarantine solo sessions that got me through this period. Now that we're moving out of that period, I am making sense of these pieces to share my experience and musical expression."
BROOKE ANNIBALE Signs To Nettwerk, Shares Lush, Dreamy Single "What If You" + Tour Dates 
Nettwerk is excited to announce that indie singer/songwriter Brooke Annibale has joined its label roster, and today she shares the first taste of new music from her upcoming album, details forthcoming. The lush, dreamy, and "immediately catchy" (FLOOD) single "What If You" serves as the perfect introduction to the Pittsburgh-born, Rhode Island-based artist's redefined sound as she digs into the mixed emotions and gentle balance of maintaining her music career while acknowledging the complicated nature of a new love. "What If You" is available everywhere tomorrow, April 15.
CIRCA ARCANA's Unleash Music Video "Ten of Swords" + Performing on WJRR's Earthday Birthday (Orlando, FL)
Set to perform on WJRR's Earthday Birthday Festival on April 23rd in Orlando, FL, which includes a lineup of Godsmack, Three Days Grace, Black Veil Brides, Thrice among many more, El Paso, TX metalcore tyrants Circa Arcana are giving fans a taste of their latest music video for their track "Ten of Swords" off the recently unleashed debut EP "Bridget Vīgintī" via TheCirclePit –
Nashville Singer-Songwriter Bre Kennedy shares intimate EP 'Note To Self (Acoustic)' 
It features five stripped back versions of songs from her 2021 debut album, Note To Self, with themes of self-growth and reflection shining even more brightly through these raw, intimate and moving renditions. She'll perform these and other personal anthems across North America on her current tour supporting Joy Oladokun, which wraps with two shows in Nashville (May 14 and 15) at The Basement East, and she'll be making her debut appearance at Bonnaroo this summer. This is just the beginning for Kennedy, who has cemented herself as an artist to watch and one of the brightest voices out of the New Nashville music scene.
[global pop, kirtan] Red Baraat's Sonny Singh Announces Debut Solo Record & Releases Music Video "Aisee Preet"
The music video was filmed in Richmond Hill, Queens, the heart of New York's Sikh community. Richmond Hill has been in the news this week because of multiple violent attacks on Sikh men near the gurdwara where the video was shot. Sonny says, "The reality is our community usually only makes headlines in the United States in times of tragedy as victims of racist attacks and hate crimes. Part of our intention with this video, and my music in general, is to amplify the beauty, love, and strength in the Sikh community, who have dealt with so much oppressive trauma but remain in chardi kala – revolutionary eternal optimism."
PLANEPACKED Premiere New Album Transactinides At Metal Underground
Transactinides, the sophomore album from the metal and electronic fusing outfit PLANEPACKED, ventures further into realms of experimentation and the extreme. Delivering the thundering heavy and soaring melodic bursts, Transactinides is a charismatic musical experience.
Stream new 'Turned To Stone' split album with Saturna and Electric Monolith in full!
Bringing together the rock'n'roll synergy of Barcelona's own SATURNA and ELECTRIC MONOLITH, the fourth chapter of the 'Turned to Stone' split series will be released worldwide tomorrow on Ripple Music. Stream it in full exclusively courtesy of The Obelisk!
Saturna & Electric Monolith Premiere Turned to Stone Ch. 4 Split in Full
Pop Songstress Sabrina Monique Unveils 'More Than A Friend' Video [FFO: Dua Lipa, Ariana Grande and Bebe Rexha]
GUCCIHIGHWATERS RELEASES MAJOR LABEL DEBUT SINGLES "CRASH MY CAR" AND "DEVIL ON MY SHOULDER"
"It's definitely a new era," guccihighwaters shares. "I wanted the vocals, lyrics, and production to be better. I approached the music from a different perspective altogether. I really tried to push boundaries. It's my graduation."
All Things Blue's new EP, Nothing Special, is out now!
LA dream-punk duo All Things Blue today release their new single "Garbage Love" lifted from new EP 'Nothing Special' which is also released today, and follows the pair's widely acclaimed debut album Get Bit, released in 2020.
Toronto-based Nutrients share "Window Seat" (ffo Barrie, Yumi Zouma)
Nutrients, the Toronto-based group renowned for their gentle melodies and jangly pop songs are today sharing their new single, "Window Seat" which is out via Earth Libraries. The group – who have previously opened for Luna Li and Jaunt as well as performing at Boise's Treefort Festival – has slowly but surely grown into something more elaborate than their humble beginnings and this is evident with this new single.
Tomberlin shares new single and video for "sunstruck" | "i don't know who needs to hear this…" LP out April 29th on Saddle Creek | EU & UK dates start next week
Hard Rock Alliance NESTOR Reveals New Single + Music Video for "Signed In Blood"
Formed more than three decades ago in 1989 only to fall into a slumbering hibernation lasting until last year, Swedish hard rock outfit NESTOR decided to reunite, reinvent the iconography of rock and restore its glory in 2021 with their debut album – yes, their debut album – Kids in a ghost town. With friendship as the fundament of this unique, seemingly unbreakable bond, NESTOR are back for good and better than ever!
Motive Black single feat. Carla Harvey of Butcher Babies drops today
The new single, "Lift Me Up," by Los Angeles based alternative metal band, Motive Black (AFM Records) premieres today. Produced by Grammy-winner Nick Rowe (Bloodsimple, Vampire Weekend), the track focuses on the talents of newcomer Elana Justin, and features special guest Carla Harvey, of the internationally acclaimed metal band Butcher Babies, on vocals. Music video for "Lift Me Up," replete with vintage hot rod and fight sequence, is set to premiere on April 22, 2022.
Watch FLUSH's Official Video For "Entertainment"
GUS ENGLEHORN – Reveals "A Brief History" Video | 'Dungeon Master' LP Out 29 April, Via Secret City Records
MONUMENTS Release New Video For "Makeshift Harmony"
"Temptation – Being lured in by beauty on the outside, but toxicity on the inside. You know it isn't good for you, but you're drawn to it anyway. – 'Caught in your current, I mistake a vulture for a swan," states MONUMETNS about the new track.
UFOMAMMUT: BrooklynVegan Premieres "Pyramind" Video From Italian Psychedelic Alchemists; Ninth LP, Fenice, Nears May Release Through Neurot Recordings
For more than two decades, UFOMAMMUT has combined the heaviness and majesty of dynamic riff worship with a nuanced understanding of psychedelic tradition and history in music, creating a cosmic, futuristic, and technicolor sound destined for absolute immersion. Fenice, "phoenix" in Italian, represents endless rebirth and the ability to start again after everything seems doomed. The album is the first recording with new drummer Levre joining Poia and Urlo, marking a new chapter in the band's history and unveiling a more intimate, free sound for the group.
DARKHER stream new album in full today
DARKHER comment: "The new album 'The Buried Storm' was tidal in its essence", writes frontwoman Jayn Maiven. "It carried me out to sea, with only raw emotions to navigate and guide me. To have gone through that process and to find myself healed by it, was the most beautiful part of the creative journey. I hope that the listener is transported to an inner world, one that will always be there for times of solitude and comfort."
Multi-Platinum Artist Ir Sais Drops Claramente (Sony Latin)
Ir Sais returns with his brand new single and video "Claramente" via Sony Music Latin. Over the pandemic, the Caribbean crooner amassed more than six billion TikTok views for his 8x RIAA certified Platinum hit "Dream Girl," which features remixes alongside Rauw Alejandro and Sean Paul & Davido. Now in 2022, he emerges with the rest of the world, carrying an arsenal of new music and a clearer perspective.
FIVIO FOREIGN AND LIL YACHTY COME TOGETHER FOR NEW "SLIME THEM" MUSIC VIDEO
Monako Shares EP + Focus Track Ft. Vagabon "Hollow Moon" via Wonderland, 'In Shapes I-III' via [PIAS] Germany
German-Canadian alternative pop collective Monako share their cinematic EP In Shapes I-III, out now via [PIAS] Germany and premiered by Wonderland.
Ace Hood Walks Through the Valley of The Shadow of Death in "At War"
"There's a war happening outside of us and within us. A waging war on our mental, emotional and physical being. A constant battle of balance & alignment, light and darkness but yet when we embrace our selves as we are we uncover our true power. Pray for Haiti is a metaphor. It's a reminder when we are in some of our deepest/darkest moments it takes courage and self-awareness to pull yourself out of any feeling of discomfort or feeling of unworthiness." – Ace Hood
NCT'S TAEYONG RELEASES NEW SINGLE WITH WONSTEIN, "LOVE THEORY"
With both TAEYONG and Wonstein participating in composing the song and lyrics, "Love Theory" is the latest release for SM 'STATION' – a series of digital single releases from SM Entertainment. The new track is a hip-hop-influenced pop song that combines a bouncy rhythm and catchy percussion with witty lyrics depicting a cheerful love story. The two collaborated with songwriter and producer Zayson, who has recently worked with BAEKHYUN, NCT DREAM, NCT U, and more.
Jake Bugg reveals brand new track 'Seven Bridge Road'…
"I met Andy and Jez from Doves in December last year and this is the first song we worked on together." says Jake. "It's gone down great in the live shows so it's brilliant to be able to release it after the tour."