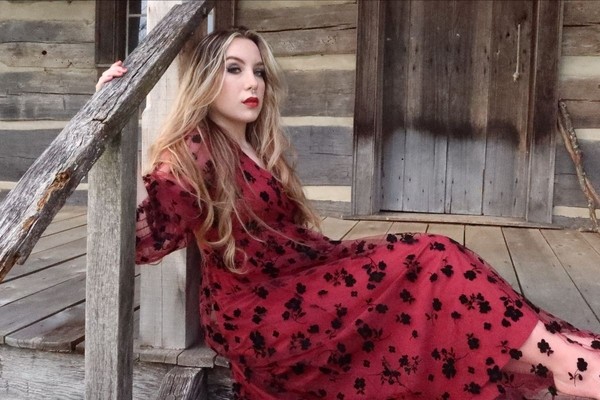 @skopemag news – thursday – march 14, 2022 @ 10 am est
@skopemag HQ – http://smarturl.it/skope
Racing Birds release alt-country inspired, nostalgic debut EP 'Lonesome Blue'
Blending nostalgic, melancholic melodies with 60's inspired bluesy guitars, Racing Birds are today releasing their debut EP 'Lonesome Blue'. Leaning into visions of yesteryear; 70's sunsets, Southern California mystic & fading tail lights – Racing Birds effortlessly blend the sentimentality of a bygone era, with modern tones and inspired hooks. Recorded in the heat and steam of their garage studio, 'Lonesome Blue' is as authentic as it is electrifying, an honest reflection of the esteemed pedigree of both songwriters, alongside their contrast push to evolve & grow.
Byron Mark releases stunning cinematic visuals for his new euphoric ambient global single 'Burbujas'.
The single is the first release of the year from Byron after a six year hiatus. Honing in on his craft, 'Burbujas' is a piece that is inspired by the ocean and remnants of Spain. The Spanish title literally translates to the word 'Bubbles'. And just like bubbles, the song rises and falls in the air with the piano and strings melody depicting the soothing sound of the waves captured in the video. The sound and warmth of the bubbles and white foamy water as it races over the sand.
PHENOMY – single "The Mute, The Deaf, The Blind" from album "Syndicate Of Pain"
'Syndicate Of Pain', out March 3rd 2022, along with harrowing animation video 'Lead Me To My Throne'. 'Syndicate Of Pain' is a concept album about an asylum ran by Dr Anton Shuman, a mad scientist that is manipulating criminals and patients labelled insane in his facility. The album later reveals that these patients are not being cured, but are part of a bigger and darker project, that even Dr Schuman himself is being deceived by.
TANNA LEONE – EMERGING ARTIST FROM pgLang – DROPS NEW SINGLE "PICASSO;" ANNOUNCES DEBUT PROJECT SLEEPY SOLDIER
Hypebeast recently named Tanna to it's New Gen: Spring 2022 list of new artists to discover this season, proclaiming: "Tanna's growing repertoire is quiet proof of faith in the next generation by one of hip-hop's greatest legends. And with that, fans can't wait to see what's in store."
Music Submission: ACR0
The track is called "who r u?". It sounds like a mix of R&B and Hyperpop. Most of my songs are about by my emotions so I try my best to express them through lyrics. You should listen to it because it has a calm but upbeat vibe to it, and everyone that heard it called it catchy.
Loverground Releases New Single "My Love Is True ft. bb sway"
Kevin Erlicher aka Loverground is back with a second seductive EP "My Love Is True" whose eponymous track is featuring the young producer bb sway. The two artists will make you flutter to the rhythm of the overpowering synthesizer notes. Their airy vocals are mixed with a house melody, delivering a feathery track that has one goal: make love great again. The new single "My Love Is True (ft. bb sway)" is available now via Nice Guys.
Monsieur Minimal – White and Black Angel (The Movie) – Out Now. Watch the video.
Monsieur Minimal presents a small movie for the most special single, White and Black Angel, of his latest album titled "Easteria".
M(h)aol share art house video for track 'Desperation' – inspired by Megan Nolan's novel Acts of Desperation – and announce London headline show | Debut EP 'Gender Studies' out now via TULLE
Beginning 2022 with signing to live agency Candy-Artists (Dry Cleaning, Bodega, deep tan, Dream Wife, Protomartyr), and announcing they were handpicked by Shellac to support them in Ireland, today M(h)aol share an art house video for track 'Desperation', as well as announcing a headline show in London this summer.
SHEAFS Announce Debut Album 'A Happy Medium' Released 15th July 2022 via Modern Sky UK
Fresh from supporting punk icons The Buzzcocks on their recent UK dates, Sheffield quintet SHEAFS are pleased to announce that their debut album, A Happy Medium, will be released on 15th July 2022 via Modern Sky UK.
The Midnight drop anthemic new single 'Change Your Heart Or Die'
LA-based band The Midnight have unveiled their new single 'Change Your Heart Or Die', out 14th April.
Signifying a shift in sonic direction for The Midnight, 'Change Your Heart Or Die' combines unashamedly bold guitar licks with infectious vocals – an anthemic jam that leaves a lasting impression.
MOTIONLESS IN WHITE SHARE NEW SINGLE & MUSIC VIDEO – "MASTERPIECE"
Roadrunner Records band Motionless In White have unveiled a brand new single entitled "Masterpiece," which is available today on all streaming platforms and accompanied by an official music video directed by Max Moore—streaming on the band's official YouTube channel. The new song impacts Active Rock radio today and paves the way for the band's widely anticipated new full-length album, Scoring The End of the World, set for release on June 10, 2022. The forthcoming album is available to pre-save on all streaming platforms today with exclusive merch bundles available for pre-order in the band's official store.
Sparklet shares a third single "Divinely" from his debut EP
Today, Cape Town newcomer Sparklet shares a third single from his upcoming debut EP01. "Divinely" follows "Soft Rock, Baby" and debut single "Mykonos, SA" which came out earlier this year.
The bulk of the song was laid out and recorded in one session with frequent collaborators Ross Dorkin and Robin Brink of the band Beatenberg. Its accompanying video was created by Sparklet using cellphone footage that he'd shot on a beach in Cape Town a few months ago.
Keli Holiday Releases Debut Album 'Keli'
Keli Holiday (Adam Hyde) returns today with the release of his debut album, KELI, out now via Sony Music Entertainment Australia | BMG (rest of world). Featuring previous singles such as 'song goes on', 'december', 'off my mind' and 'where you feel', KELI all started with heartbreak and was born out of the ashes of a break-up and came into existence in a tiny bedroom in a Waterloo apartment, overlooking Sydney's Eastern Distributor motorway.
LAURAN HIBBERD shares video for debut LP lead single 'Still Running (5k)' | out now via VIRGIN MUSIC
Isle Of Wight's resident slacker pop queen Lauran Hibberd shares the video for 'Still Running (5k)' (feat. Limp Bizkit's DJ Lethal), the lead single from debut LP 'Garageband Superstar', arriving August 19th via Virgin Music.
MARCO MENDOZA: video "Take It To The Limit" out now
Marco Mendoza will be releasing his fourth solo album and second on Mighty Music/Target later in 2022. First up is the single "Take It To The Limit".
Known throughout the music world as a talented solid bass player for bands like Thin Lizzy, Whitesnake, Journey, Ted Nugent, and The Dead Daisies to name a few, Marco has recorded a body of amazing music in his own right.
Bailey James pays tribute to her late brother in her new single "The Crow"
Rising star Bailey James puts her vocal, lyrical, and instrumental prowess on full display with her latest single "The Crow." She breathes a new and unique sound in all of her music, but this track especially displays her ability to create a mood with sound. "The Crow" is now available on all digital streaming platforms.
"My brother had an affinity for crows. My dad now has a tattoo of a crow that my brother had intended to get. Now when I see a crow, I know he is with me as they come when I need help or focus." – Bailey James
Gothic Metal Institution CREMATORY Reveals New Single "Break Down The Walls" + Official Video
"Break Down The Walls" marks the second single off the upcoming record from German Gothic Metal pioneers CREMATORY, entitled Inglorious Darkness, out May 27, 2022 via Napalm Records. The newest single is a straightforward hit of a track – emerging as a gentle melody wrapped in heavy metal drums that will creep right into your head to stay, providing another metallic preview of the album. Stay tuned!
OUT NOW: Firewoodisland & The Satellite Station Release 'Look Through' Music Video
BANJI announce debut album 'Freshcakes' via [PIAS]
Utrecht quartet Banji announce debut album 'Freshcakes' for October 14th via [PIAS] Recordings. New single 'Cornflakes' is out today.
LA "dream-punk" duo ALL THINGS BLUE release psych-touched indie-pop gem "Garbage Love" | New EP 'Nothing Special' out now
LA dream-punk duo All Things Blue today release their new single "Garbage Love" lifted from new 3-track EP 'Nothing Special' which is also released today, and follows the pair's widely acclaimed debut album Get Bit, released in 2020 to rapturous praise from publications including NPR, Stereogum, Dork Magazine, So Young Magazine, NME, DIY Magazine, Beats Per Minute, Clash Magazine, The Line Of Best Fit + more.
ALUNAH: new album streaming in full!
Birmingham heavy and doom rock pillars ALUNAH present their sixth studio album "Strange Machine" in its entirety exclusively on Distorted Sound Magazine, before its worldwide release tomorrow on Heavy Psych Sounds.