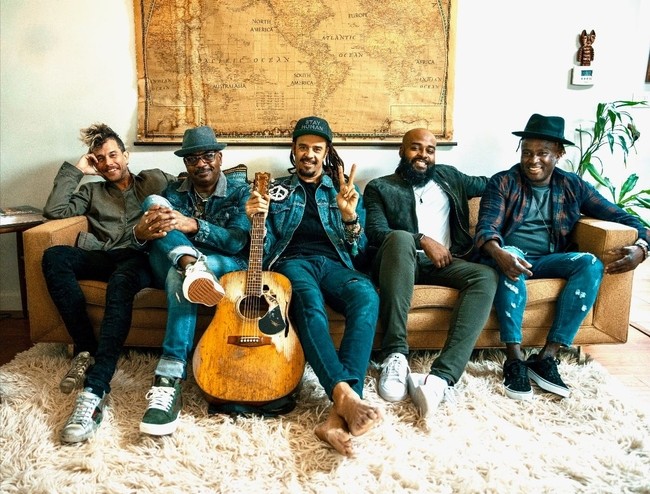 @skopemag news – tuesday – april 4, 2022 @ 3 pm est
@skopemag HQ – http://smarturl.it/skope
OUT NOW: Celebrated House Producer jackLNDN Releases 'Perfect' [FFO: Ben Bohmer, Jan Blomqvist, Yotto]
jackLNDN has been supported by Billboard, Mixmag, Your EDM, Dancing Astronaut, Insomniac, Magnetic Magazine, This Song Is Sick, Earmilk, Deep House Amsterdam, Run The Trap, and Nakid to name a few!
Dana Gavanski shares new single/video "I Kiss The Night" (ffo Weyes Blood, Cate Le Bon)
Taken from her forthcoming album When It Comes which is out on April 29 through Flemish Eye, Dana Gavanski has today shared the video for the opening track on the LP, "I Kiss The Night". The video, directed by Gaia Alari, is made up of 1,700 hand-drawn frames, around 12 drawings per second, creating a beautiful stop motion animation that fits the music perfectly.
Delicate Steve announces new album "After Hours" and shares first single "Street Breeze" | New album out via ANTI- on July 8th
Delicate Steve has announced a new album today. After Hours, the fifth studio album from innovative guitarist and producer Steve Marion will be released on July 8. Written and recorded on a 1966 Fender Stratocaster that reignited his love for the instrument, After Hours marks a first for Marion: an earnest, easygoing collection of songs that revel in the simple joys of plugging in and playing.
Guitar Hero Delicate Steve Announces Album 'After Hours', Watch Video For New Track "Street Breeze"
AUNDREY GUILLAUME. ANNOUNCES NEW EP ON SECRETLY CANADIAN + NEW SINGLE "REFUND"
Inland Empire native rapper/producer AUNDREY GUILLAUME. returns with new single "Refund" and announces his second EP, Energy, out May 6 via Secretly Canadian. "Refund" picks up where AUNDREY left off on Violet, the rapper's debut EP where he crafted a style described as "innately mysterious and independently innovative" by Earmilk. While the tracks on Violet were darker and heavy-hitting, "Refund" is smooth and effortless, featuring distorted vocals over a serene instrumental that feels like it came from space. Speaking on the track, Guillame says, "Refund is a " self awareness " record. When making this record I wanted to talk about how as artists' in the industry. We're very influenced by the environment that we're around. The record gives hope that one day as we continue to grow in life we'll see those influences whether good or bad, and make our own decisions if we want to continue forward with them or not."
Big Gigantic and Kota the Friend share new song
Genre-bending Boulder, CO-based duo Big Gigantic have joined forces with Brooklyn, NY hip-hop artist/producer Kota the Friend for a mesmerizing new single. "Deja Vu (w/Kota The Friend)" is available now at all DSPs and streaming services.
"We've been a fan of Kota the Friend for a while now," says Big Gigantic's Dominic Lalli. "So hyped that we got to link up him for 'Deja Vu!'"
AIR APPARENT shares bouncy new single + video "100%" (ft. ÊMIA) out today
Rising San Francisco-based DJ and producer, AIR APPARENT, releases his bouncy new single and accompanying video, "100%" featuring ÊMIA today, out everywhere now. The single will be followed by the optimal poolside soundtrack–a collection of light and bright tracks, culminating in the 12-track LP, Chromatic featuring appearances from vocalists like Constance, Kcdeeya, GESS, Ellie Jones, and more, coming just in time for summer.
Thrash Metal Legends DESTRUCTION Reveal Raging New Single "Repent Your Sins"
This Friday, April 8, the world finally gets to celebrate DESTRUCTION's 40th anniversary with their hard-hitting full-length, Diabolical! On the new single "Repent Your Sins", the German thrash metal icons sound better than ever, fully displaying their unbeatable craft as the pioneers of thrash metal – never stepping off the gas!
DADDY YANKEE'S LEGENDADDY IS #1 ON THE BILLBOARD TOP LATIN ALBUMS CHART
Daddy Yankee's farewell album LEGENDADDY is the #1 Latin Album in the World! It just bowed at #1 on the Billboard Top Latin Albums Chart, arriving as his fifth consecutive #1 debut on the respective chart. Additionally, it catapulted into the Top 10 of the Billboard Top 200 at #8, marking his highest position on the chart to date and first Top 10 in 15 years since 2007's El Cartel: The Big Boss. Additionally, it has soared to #1 on the Spotify Weekly Top Albums Global Chart and has amassed over 326 million worldwide streams.
Autism Advocate and Social Media Influencer Cory Singer Releases Inspiring Song Leading Up to Autism Awareness Month
As Autism Awareness Month is soon approaching, autism advocate and social media influencer Cory Singer just released his newest single "Break of Dawn" on 3/29/2022. This song was exclusively premiered in Hollywood Life, and is a follow up to his smash hit "Someone" which was world premiered in People Magazine during Autism Awareness Month (2021). I am reaching out for a potential article, review, feature, or interview opportunity for Cory Singer.
Danish Metal Band STEELBOURNE Drop New Lyric Video "Defiler"
"Defiler" is a track taken from Steelbourne's album "A Tale As Old As Time", due for release via Wormholedeath worldwide.
Joyce Manor Announce Album "40 oz. To Fresno" and Share New Music Video
Today, Joyce Manor officially announce their 6th studio album, 40 oz. To Fresno, slated for release on June 10th, 2022. They also share "Gotta Let It Go," the first single available today on all streaming platforms. Pairing sentimental lyrics with an aggressive bridge, the track emphasizes the "punk" in pop-punk and is the perfect re-introduction to the band.
Ithaca Release New Single "In The Way"
Acclaimed UK metallic hardcore troupe Ithaca have released their new single "In The Way," the opening track on their their long-awaited second album, They Fear Us, due July 29th via Hassle Records.
Michael Franti & Spearhead announce new album 'Follow Your Heart'
Michael Franti has long been revered for his inspiring music, worldwide philanthropic efforts and the power of optimism. Deemed by NPR as "equal parts musician and activist", Franti continues to offer opportunities for gratitude, solidarity and celebrating how we get through the greatest ups and downs of our lives with our body, mind and soul still in one piece with his upcoming album Follow Your Heart, set for release June 3rd via Thirty Tigers.
Indie Cathedral Rock "Drunk At Your Funeral" from Gretchen Klempa
Gretchen Klempa is a Los Angeles based musician originally from Boston. Having spent years writing and performing with a band, she always felt she lacked a connection with the music she was collaboratively creating, as it wasn't fully honest or vulnerable. Deciding to take the leap and go solo, the artist now crafts autobiographical songs which are entirely unfiltered and achingly authentic.
NRVS channel their take on a dystopian existence with new single Scum & its surreal animation video
A new season, a new feeling and Nrvs are back with their inimitable take on humanity's downward spiral into a dysfunctional entropic existence! Having left us spellbound with their take on the one dimensional aspect of online relationships with I Like You, and then questioning our individual motivations for creating a new version of ourselves on Breeders, the anonymous galactic trio now come with Scum – the next offering in their episodic upcoming sci-fi EP I Like You, due out early summer.
SINGER/SONGWRITER PETER MCPOLAND RELEASES NEW VISUAL FOR "COME AROUND"
The energetic and bright visual puts Peter's charismatic performance style front and center as he sings and dances in the driveway of his love's house waiting for her to come out. "Come Around" is featured on Peter's upcoming Slow Down EP, which is set to be released via Columbia Records on May 13.
LIL DONALD UNVEILS MUSIC VIDEO FOR TRACK "SECRET LOVE"
Directed by Jay Wilson, the video sees Donald infatuated with his secret lover as he showers her with gifts and adoration, while preserving the relationship's privacy.
HAUNTER: Texas Death/Black Metal Act Issues "Chained At The Helm Of Eschaton" Video Clip
Austin, Texas progressive death/black metal band HAUNTER presents the next preview of their impending Discarnate Ails LP, nearing May release through Profound Lore Records, today unveiling a video clip for a segment of the album's closing track "Chained At The Helm Of Eschaton."
OTF's Doodie Lo is the "FACE" That Runs the Place in New Video