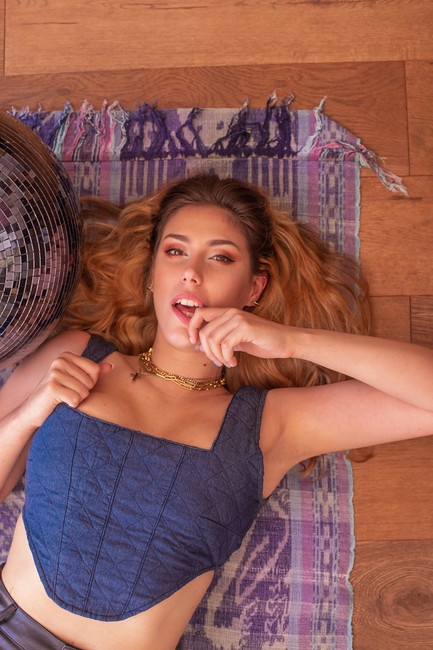 @skopemag news – tuesday – march 4, 2022 @ 7 pm est
@skopemag HQ – http://smarturl.it/skope
The Builders and The Butchers shares new single "West Virginia" & announces first 2022 Tour Dates
The Builders and the Butchers were formed in the fall of 2005 in Portland, Oregon. The band's first two years consisted of busking, playing house shows, and showing up unannounced anywhere around Portland where people were gathered. Folks began to take notice and the band transitioned slowly, going from playing on the floor of venues unplugged to gradually adding a mic here, an amp there, until they organically grew into one of the most exciting live acts in the Pacific Northwest. Even when plugged in, a cornerstone of almost every builders show is playing on the floor at some point during the set.
CDSM Announce EP + Share Lead Single "GFH" on Mothland, 'Hell Stairs' Out April 29
As the sun sets on an ever-heating planet, strange synthesizers converse in the distance, punctured by disco rhythms and interjected by saxophone growls, akin to a jukebox of divine sadistic temptations, oozing goth rock-esque melodies that forever haunt you… You have just been exposed to the groovy sonic onslaught of CSDM a.k.a. Celebrity Death Slot Machine, a collective based in Atlanta, Georgia that features current and former members of alternative outfits: Material Girls, Neighbor Lady, Mothers and Rose Hotel.
KIRSTY ROCK – LEAD SINGER FOR EASY STAR ALL-STARS – RELEASES NEW SINGLE FROM HER UPCOMING SOLO ALBUM DEBUT SLOW BURN
Kirsty Rock, best known around the world as a member of the internationally renowned reggae super group Easy Star All-Stars, brings the fire with her own distinctive, soulful, and earthy reggae sound on her upcoming solo album debut, Slow Burn. The newest single from the record, "The Feeling," a burst of musical sunshine, releases today, followed by the full album on May 6 via Easy Star Records. Slow Burn has been just that, a small intimate fire that Rock has been stoking for over 10 years.
BOX Reveals New Single And Video For "Succumb"
Preparing to unleash their new album, Cherry Blossoms at Night, on July 29th, BOX has released the first taste of the album "Succumb."
The band comments: "Succumb is an anti-homage to the all-knowing musical overseers that instruct listeners to not travel certain paths as if the overseer's musical endeavors and life experiences grant them unyielding esoteric intellect. box believes that the only true path is beneath the dirt we walk on and the legacies we leave above, good, bad, or none."
DRUIDS: BrooklynVegan Debuts "Path To R" Video From Psychedelic Sludge Trio; Shadow Work Full-Length To See Release This June Via Pelagic Records
Shrouded in mystique and driven by the invigorating power of low notes, with an album title referring to one of the chief ideas of the notable psychoanalyst Carl Gustav Jung, the outfit from Iowa presents a wild, riff-laden journey through the desolate wastelands of the subconscious. Combining the sonic prowess of Mastodon with the psychedelic heaviness of OM, DRUIDS serves their grooves with a distinctly forward-thinking attitude, taking their witchy brand of psychedelic sludge metal to a new level of sophistication.
New Total Slacker
CANADIAN AWARD-WINNING RECORDING ARTIST TWOTIIME RELEASES NEW AUDIO-VIDEO "OFF SOME"
With the CR-produced "Off Some," TwoTiime is as introspective as ever as he dives deep into his journey towards building a successful career. In the first half of the song, TwoTiime acknowledges that while he hasn't quite reached his intended destination, he's well on his way to achieving his goals. In the second half, he speaks on the hard times he's witnessing a close friend go through, which serves as even more motivation to reach for the stars.
New Indie Pop Anthem from Natalie Shay
Natalie Shay is an indie-pop artist hailing from North London. The multi-award-winning musician has established an ever-growing presence and loyal fanbase through her explosive live performances and unforgettable anthems, recognising her as one of the UK's hottest emerging talents. Her relatable lyrics touch on love, self-discovery and the everyday experiences of a twenty-something.
Sydney's Mesmeriser release new single and announce new ep 'Sold!' out now
Punchy, passionate and sonically exceptional, Sydney's garage rock powerhouses Mesmeriser are back with new single 'SOLD!'. Pulled from their upcoming EP of the same name, Mesmeriser holds up a mirror to the ultra-materialistic society we find ourselves in, critiquing the listlessness of a life stuck in a rat race.