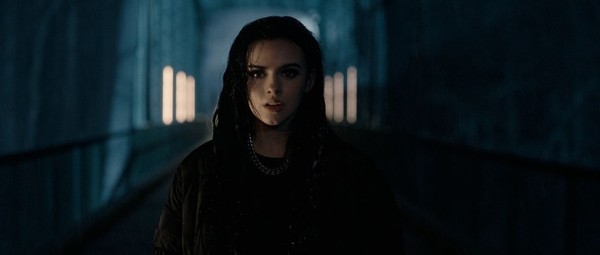 @skopemag news – monday – march 28, 2022 @ 10 pm est
@skopemag HQ – http://smarturl.it/skope
OPETH Reveals New Track "Width Of A Circle;" Preorders For In Cauda Venenum (Extended Edition) Featuring Six Bonus Tracks Available Now + North American Co-Headlining Tour With Mastodon Nears
OPETH is peerless. Since 1990, the Swedes have eclipsed convention, defiantly crushed the odds, and, most importantly, crafted thirteen stunningly beautiful, intrinsically intense albums to become one of the biggest progressive rock/metal bands on the planet… And they're only getting better, even after selling more than two million records and hitting the #1 in the German album charts with their album Sorceress in 2016. Now readying for a North American tour with Mastodon in April and May of this year, the band around unmatched frontman Mikael Åkerfeldt announces the release of In Cauda Venenum (Extended Edition) for May 13th.
Legendary KILLING JOKE Drummer BIG PAUL FERGUSON Releases Anti-War Single & Video "I AM WAR!"
Benjamin Franklin declared that "in this world nothing can be said to be certain, except death and taxes." The new video and digital single released today by Big Paul Ferguson, co-founder of the seminal post-punk/industrial band Killing Joke, suggests an addition to Franklin's list – war. After all, Ferguson initially released his anti-war anthem "I Am War" back in 2018 – it was relevant then, and sadly it's still relevant today.
NCT DREAM RELEASE NEW ALBUM AND SINGLE, "GLITCH MODE"
Featuring eleven songs, Glitch Mode shows off NCT DREAM's unique charm with exciting new sounds, from 90s hip-hop to R&B pop. The title track "Glitch Mode," a hip-hop dance track that stands out for its contrasting narrative introduction and dynamic 808 bass line, conveys an addictive element with unique lyrics and chanting in the chorus. The lyrics wittily express the moment of freezing when seeing someone you love as if glitching, and the charm of this track is increased with member MARK's participation in making the rap.
RISING STAR JESSIE MURPH SHARES THE OFFICIAL VIDEO FOR LATEST SINGLE "PRAY"
"Pray" dropped last month after going viral on TikTok with over 100k organic creates on the platform ahead of release. To date, the track has accumulated over 30M streams worldwide. In speaking about "Pray," Jessie says: "It's so important to me to be open and vocal about everything I'm going through. I always want to be honest with my fans and provide them with an outlet and music that they can relate to so they never feel alone. I'm so grateful for this community we're all building together."
PLANEPACKED mastermind Jessica Kagan comments:
"The 'demon core' was a sphere of subcritical plutonium used in the US nuclear program that killed two reckless physicists before it was scrapped. Much like an out of control nuclear reactor, we can also melt down, and in doing so, push the people around us closer to their breaking point. I figure the lesson might stick in your brain for longer if delivered in the form of a mathy prog metal song."
Jacklen Ro Shares "Life With You" Single + Music Video
Today, Jacklen Ro — Jackie Giroux and Caelen Perkins, a harmonizing indie rock duo with the energy of young love and angst — share a brand new single, "Life With You," via Lolipop Records. As the duo say, "'Life With You' is a song about unconditional love that's reciprocal. It's about the people you're there for and are there for you when you need them. Like family. The people you want to shower with love cause they won't judge."
Rhythmic & Hypnotizing New Single // Black Sands ft Isadora
A modern music collaboration — Black Sands is the recording project of American producer Andrew Balfour. Collaborating with unique international vocalists on each record, he produces a synthesis of alt-pop, modern rock and experimental R&B reminiscent of The Weeknd and The 1975.
Introducing: SHAMARR ALLEN // New Single "Dance With Me" Out Now!
"I think everyone wants to dance, they just need something to dance to – a song to let them know it's ok to let go of all the crazy around us for a second and dance," shares Allen. "This song makes me feel like that even when I don't want to. So, I hope anyone that listens feels that same energy."
Allan Rayman drops new album ROADHOUSE 02
Whoever Allan Rayman is, he's made a hell of a body of work so far. The Wyoming born, Toronto based artist has delivered one head-scratching, hypnotic and heavenly project after another, including Hotel Allan [2016], Courtney EP [2017], Roadhouse 01 [2017], Harry Hard-On [2018], and CHRISTIAN [2020]. Along the way, he generated over 250 million streams, sold out tours in Europe, The United States and Canada, and shined at festivals, including Reading & Leads, Bonnaroo, Lollapalooza, Ohana, Austin City Limits, and Osheaga. In the midst of this whirlwind, he gained a newfound clarity and applied it to finishing ROADHOUSE 02 during the Global Pandemic.
PYRESHIP Release New Single "Anathema"
"Anathema" is the second single to be unleashed by the atmospheric, sludge metal band, PYRESHIP. Premiering now at The Obelisk, the track is taken from their album Light Is A Barrier which will be released on April 22nd.
Veridian Releases New Track & Video For "Shine" Via Revival Recordings
Chelsea Rose announces debut solo LP and shares first single/video, "Let Go" via Brooklyn Vegan
"Let Go" is about the moment of bliss and fear when you take a big leap of faith. It's the thrill that comes with trusting and surrendering to your deepest truths. On the recording, we experimented with lots of layered guitar sounds and sprinkled in some Juno synth. It's one of my favorites to play live with the band." -Chelsea Rose
WATCH: CANNONS SHARE THEIR DREAMY MUSIC VIDEO FOR "TUNNEL OF YOU"
LUSTMORD & Various Artists: Metal Injection Unveils The Ocean's Interpretation Of "Primal"
Metal Injection is currently streaming The Ocean's interpretation of LUSTMORD's "Primal," renamed "Primal (State Of Being)." The track comes off The Others [Lustmord Deconstructed], a compilation commemorating the work of electronic music pioneer LUSTMORD and part of a special box set to drop this Friday, April 1st via Pelagic Records.
THE OCEAN Deconstructs LUSTMORD On "Primal (State Of Being)"
DARKNESS EVERYWHERE: Bay Area Melodic Death Metal Outfit Releases First Official Video; The Seventh Circle Debut Out Now On Creator-Destructor Records
Oakland, California-based melodic death metal trio DARKNESS EVERYWHERE presents their first video, created for their namesake track which is found on their recently released debut EP, The Seventh Circle, out now on Creator-Destructor Records.