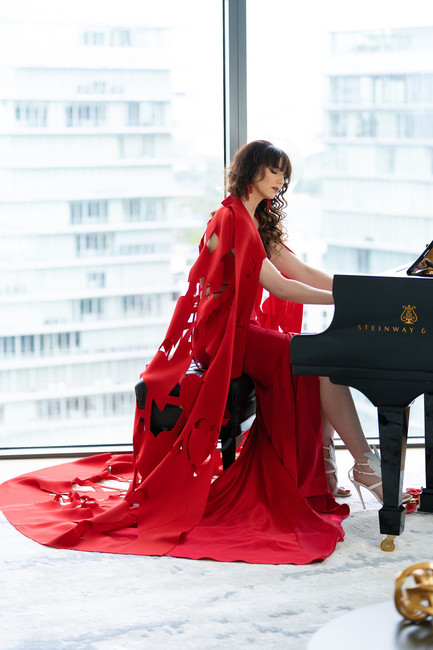 Radmila Lolly began her career as a singer, gaining notoriety with thousands of fans following her on Instagram and TikTok. Her live performances have grown in popularity. Her latest appearance at TEDx DupreePark drew international attention. People were praising her outstanding performance, eagerly awaiting her next appearance.
Radmila played the National Anthem at a Miami Heat-Los Angeles Laker game on January 23, 2022. She was accompanied by a string octet and the well- known First Miami Presbyterian Church Choir. Radmila worked diligently to expand the stage production and stun the audience with her live stage performance. When it comes to her artistry, Radmila never compromises, especially when it comes to her beautiful line of designer clothing. All of the stage outfits were designed by Eltara Casata by Radmila Lolly. She donned a one-of-a-kind outfit for the occasion that weighed 50 pounds, a pure exhibition of her extraordinary talent for design.
Follow her on Instagram/Radmilalolly and visit her website www.radmilalolly.com.