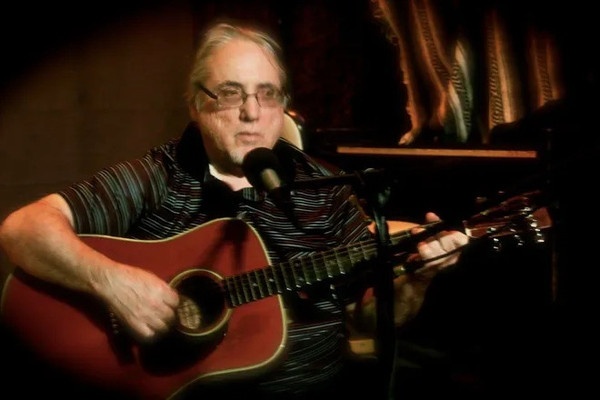 Singer-songwriter Mike Gutierrez-May has been entrenched in the folk scene for almost 30 years as a dedicated behind-the-scenes force. Since the mid 1980s, Mike promoted shows, booked coffeehouses, and supported underground artists. He did everything to help the scene he loved so much, but, unfortunately, didn't do enough to support his own songwriting endeavors.
That's all changed now. Since 2009, Mike has presented himself as an empathic and insightful folk songwriter. Today, he cements his reputation with his fourth solo album, Drifting to The Right. This is Mike's strongest and most serious collection of songs, and the 9-song album benefits from polished production, courtesy of veteran musician Stephen B. Martin, a former member of the soft rock band Orpheus. Drifting to The Right also boasts 11 special guests, including former Joe Cocker musical director and guitarist Cliff Goodwin.
"My lack of confidence held me back in the past, but I never completely gave up on myself," the Massachusetts-based artist reveals. "Once I started writing songs more consistently, however, I felt like I could make my contribution to music and songwriting." Mike is well on his way to making his hoped for impact. He is a singular and empathic storyteller with a nylon string guitar and an endearingly playful vocal delivery. Mike pens essentialized tunes often bursting with a surrealistic sprawl. His characters benefit from a holistic perspective probably informed from Mike's background as a mental health therapist. Mike's elevator pitch reads: social worker by vocation, writer and musician by avocation.