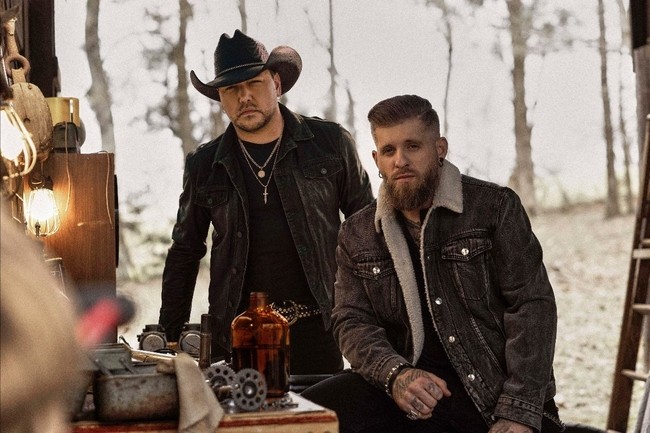 @skopemag news – friday – march 24, 2022 @ 12 pm est
@skopemag HQ – http://smarturl.it/skope
Alt-rocker Nice Vice Drops 90s Inspired Single "No Ends"
Being in your twenties is an exhilarating yet confusing time, and "No Ends" displays the personal strife of having to figure that out. Horst explores how to set boundaries, learn and maybe unlearn life habits, and simply understand how to let things be in his newest single.
"No Ends" is a reflection of introspective thinking, learning about yourself and the people around you, and the feelings those actions evoke. The song is now available to stream worldwide on all music platforms. Stay tuned for a music video, set to be released April 7th, followed by his upcoming EP, First Dose, due later this year. To keep up with Nice Vice's journey, follow him on Instagram @NiceViceMusic.
ØHENRY RELEASES NEW ALBUM
Today, Oakland artist, producer, and classically trained multi-instrumentalist ØHENRY releases his new album My Turn To Be King via Boom.Records. Featuring recent release "7 Days A Week" feat. Derek King and singles "Belong With Me", "Racin", and "All You Need." The 15-track album finds ØHENRY turning inwards and reconnecting with his Nigerian roots. My Turn To Be King is an earnest and introspective journey full of determination, vulnerability, and strength that results in a layered exploration touching on themes of self-love, yearning, hope, family, love, and perseverance.
SURF MESA X NITTI GRITTI'S "MARCHING BAND" IS OUT TODAY VIA ASTRALWERKS
"'Marching Band' is one hell of a fun track," says Surf Mesa. "I'm so excited to share this one with the world as I've been teasing it for months in my sets. As live music has returned, I've had the chance to explore a sound that gives a new wave of energy. Nitti and I could not be more excited about this one."
ALESSO & SENTINEL DROP "ONLY YOU" FOLLOWING THE BATMAN'S "DARK"
"Only You" possesses skyrocketing anthemic energy elevated to a different plane by silky vocals. Alesso has been teasing this track on his booming performances since ringing in 2022. The message is a universal one of hope and spontaneity — of living in the moment while accepting that some things aren't meant to last forever: "We know it's over but it's alright / We'll keep dancin' in these bright lights." "Only You" arrives ahead of Alesso's headlining set today at Ultra Fest Miami located at Bayfront Park. The performance leads into a huge slate of live shows for the GRAMMY®-nominated visionary.
WARREN HUE RELEASES NEW SINGLE "W (WITH YVNGXCHRIS)"
Produced by his long-time collaborator, Chasu, the dynamic record takes a more melodic direction for Hue that showcases his rapping and singing capabilities. The track features rising Virginia rapper yvngxchris and sees the two emerging stars trading verses about being on the come up.
Brantley Gilbert Enlists Jason Aldean for Highly Anticipated Collaboration: "Rolex® On A Redneck"
"Aldean was one of those guys coming up that I looked up to as he's a great song guy," elaborates Gilbert. "Back in the day, he cut a couple songs of mine, 'My Kinda Party' and 'Dirt Road Anthem,' and he turned both of those into big ole hits, and I'll forever be thankful for that."
Introducing Moreton; Listen/watch 'Down & Out'
As Moreton, the 3piece transpose stories about the emotional heft of everyday life into ruminative art-rock that – expansive yet intimate, powerful yet brittle – nestles itself in the restive chemistry between the melancholic and the serene.
Soul Glo Share Highly Anticipated "Diaspora Problems"
Conceptualized over the course of 2016 to 2021, Diaspora Problems was recorded in an unfinished warehouse and the band's practice space during the hottest parts of summer 2021. The self-produced album explores an artist and individuals' self-doubt and self-hate, past traumas that can only be worked out in adulthood, financial instability and how it affects an artist, the effects of institutional and state violence, and the power of community that delivered Soul Glo through each struggle the band has endured from their inception and beyond.
Pop Songwriter Francisco Martin Announces Debut EP, 'Manic,' Out July 22nd
After his first-ever tour and a clutch of well-received singles, the LA-based pop singer-songwriter and producer Francisco Martin had an all-consuming yearning to be his authentic self in his music. He worked feverishly in his apartment at all hours of the night while facing complaints from the neighbors. He now emerges with his first true artistic statement, the 6-song EP, 'Manic,' a bold collection of emotionally-raw pop-rock.
Hear Steven Lambke's newest single "Sea Level" off the former Constantines' member's upcoming solo album, Volcano Volcano.
I'd describe Steven Lambke as a working musician – that is, someone who is embedded in, responsible to, and who holds space for a community of artists that create against the odds of the music industry, without contracts, awards, and acolytes. Lambke is the sort of person that you can go to with nothing but an idea, and he'll do whatever he can to support you in actualizing that idea. That's rare.
YOVA – Release Debut Studio Album 'Nine Lives' Today || Watch Dystopian Video For "Make It Better"
Today, YOVA release their alluring debut studio album 'Nine Lives' worldwide. Released on Quartertone via Cargo, across this introspective project YOVA offer evocative vocals, textured arrangements and spellbinding storytelling.
In tandem with the release, YOVA have revealed a chilling, dystopian video for one of its most prominent tracks: "Make it Better", created with video directors Tom Linton and Phillip Reinking.
Chris Lake's New Single, "400"– From Chapter 3 – Released Today By Black Book Records/Astralwerks
The new mixtape includes never-before-released tracks from Chris Lake, Franklyn Watts, Ango Tamarin, Gettoblaster ft. DJ Funk and Pimpo Gama. See below for track listing. Black Book ID's endeavor to give fans a sense of discovery, with exclusive, previously unreleased recordings from new and established artists, including tracks that have only been heard in live sets.
Bebo y Deluxx presentan "AF-1" bajo el sello discográfico Rapetón Approved
En esta oportunidad Rapeton Approved, impulsores de nuevos artistas en la industria musical, presentan al dúo Bebo y Deluxx. Los cantantes provenientes de la Isla del Encanto Puerto Rico, quienes también se destacan por ser los compositores del tema junto a David River, expresan sentirse sumamente orgullosos de pertenecer a este proyecto.
Dream Widow release self-titled EP….
The eponymous (using that word because it sounds like the name of a black metal singer) EP is actually the malevolent creation of Dave Grohl (handling vocals, guitar, bass and drums) and lead guitarist Jim Rota of Fireball Ministry renown. Assisted on a few tracks by keyboardists Rami Jaffee and Oliver Roman, Grohl and Rota make good on the sinister promise of the recently released "March of the Insane."
Music polymath, Christina Wheeler, releases poignant full-length album, 'Songs of S + D'
Today, Berlin/Los Angeles-based composer, multi-instrumentalist, and multimedia artist, Christina Wheeler, shares her poignant full-length album, Songs of S + D, out everywhere now. Over the twelve tracks, Wheeler personalizes the full spectrum of universal emotions, examines the human experience, and contemplates existential questions through blending vulnerable, honest songwriting with her own distinct "soul-gaze" sound–a combination soul and shoe-gaze.
ANDERSON EAST RELEASES NEW ALBUM M.W.N.D. / F.A.M.E.
Last year, East reimagined, recut, and re-recorded his fifth full-length offering, Maybe We Never Die, live in one day at the legendary FAME Studios in Muscle Shoals, AL as M.W.N.D. / F.A.M.E. He was accompanied by his bandmates, GRAMMY® Award-winning producer Dave Cobb, and a handful of close friends including Natalie Hemby, Taylor Goldsmith of Dawes, and Foy Vance.
BREE RUNWAY'S ELECTRIC NEW SINGLE "SOMEBODY LIKE YOU" OUT NOW
'Somebody Like You' is a stunning neon-lit devotional that showcases Bree's emotive and dynamic vocal talents. Built around propulsive '80s-inspired drums, subterranean padded synths and captivating melodies, it illuminates a new side to Hackney-born singer's limitless artistry, one which the Guardian said "further cements her unique position as a rising pop star who eschews convention to embrace complexity and contradiction".
Kiid Spyro shares new single "Magazines"
Since making a name for himself within the gaming community for his highly spirited freestyles, the bubbling artist gained a massive devout following, leading to millions of streams across DSPs and several collaborations with Australian artists and producers. After making headway in the US with his single "Fast" produced by Nick Mira (Juice WRLD "Lucid Dreams", Lil Uzi Vert, Young Thug), Spyro's music resonated with listeners and gained traction amongst a solid fanbase. Spyro's signature sound draws inspiration from classic R&B enmeshed with today's hip-hop.
Rockshots Records – Finnish Rockers SERPICO New Single "I Am A Rocker" Off Forthcoming Album "The Chosen Four" Out Summer 2022
Finnish rockers Serpico are sharing their next single "I Am A Rocker" off their upcoming album "The Chosen Four" due out July 2022 via Rockshots Records. The song was written by Serpico guitarist Snake to tell a tale about the band's drummer Jani.
"I am so proud to have my own song written by someone else. It sounds just the way I am personally, how I feel and how I act. Snake really knows how to write a great song without forgetting the humorous side in the lyrics. Yes Sir, I´m a Rocker!" comments Jani.
Listen to Eve's Twin Lover's new single "One of Those People" – Stop Sending People To Kill Me is due 4/1
ETL's Tim Flood had some words to share about the single:
"I was married, and it was difficult, ending in divorce. I've been in a bunch of relationships since, and always seem to find a reason why it won't work. This song came out of me wondering, 'Why can't I make a relationship work? Do I sabotage them; am I one of those people who just won't let himself get there with another person?'"
PREMIERE: Eve's Twin Lover Releases New Single "One Of Those People"
Layke Steps Into A New Era With Emotive Single & Video "Help Me Out"
BABASÓNICOS is Back With New Single and Music Video "Bye Bye"
Babasónicos is back again with a new single "Bye Bye," a danceable fantasy infused with sexuality where the pleasure of the ephemeral becomes a temporary shelter in an apocalyptic world, ironically lost to the mercy of the superficial.
The music video is an audiovisual statement directed by David Maruchniak with the creative direction of the filmmaker Juan Cabral.
SEBASTIAN JAVIER RELEASES NEW SINGLE & MUSIC VIDEO "PRETEND"
"'Pretend' captures the feeling between denial and acceptance. A relationship is over, but the feelings remain," Sebastian says of the song. "I went through a tough breakup and this song helped me open my eyes to the importance of being honest with myself about how I was feeling. There is a certain point where we need to meet our emotions and say, 'Hey, it's okay to feel this way'. As I've grown I've gotten better at being more emotionally open with myself, and it's incredible how much it can help," he shares.
Fia Nyxx Album 'Red Umbrella' OUT TODAY!
Fia Nyxx, our Hollywood glamster garnished with a rockstar twist, embraces strength through vulnerability and simultaneously stands in her fearless, divine-femininity with a confidence unrivaled, captivating her fans in a wildly entertaining but incredibly relatable way. Today marks the release of Fia's most honest, liberating body of work to date, her sophomore album, Red Umbrella. This pop-influenced album blends sophisticated rhythm and blues melodies and dynamic, sultry vocals with jazzy harmonics, infectious string synths and bouncy bass lines, obliterating the rudimentary pop-music formula and creating a powerful sonic juxtaposition between sounds, lyrics and textures.
St. Lucia Shares EP Details + Shares Video For Retro-Pop Track, "Another Lifetime"
On the aptly titled Utopia I EP, St. Lucia beams out a light of its own and shines brighter than ever. Equal parts colorful disco, 70s funk, and 80s pop, the EP is a luminous palette of synths, pulsating with vibrant sonics that has come to characterize their genre-defying career.