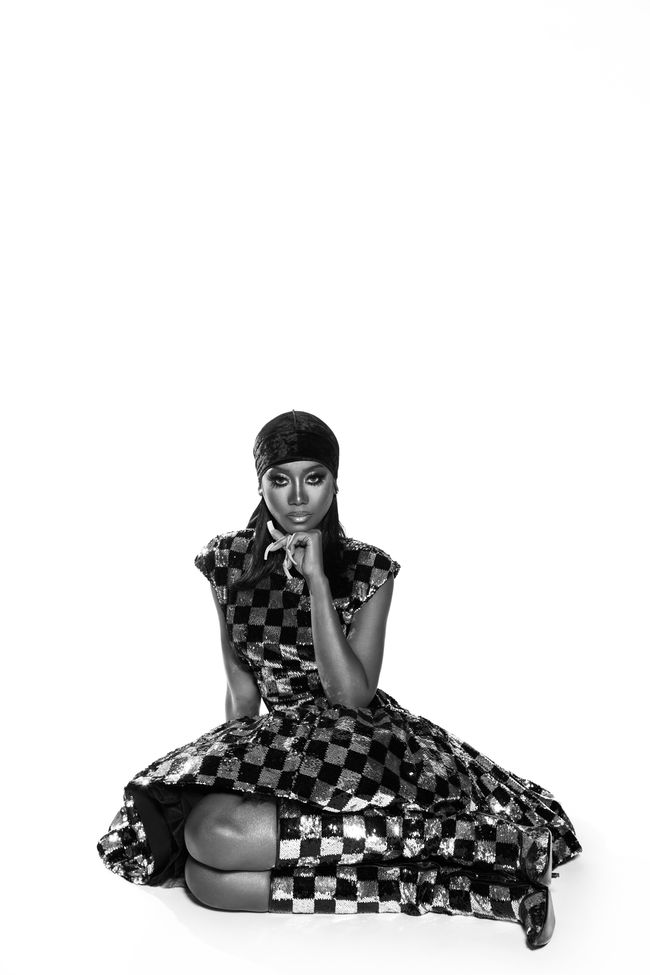 @skopemag news – tuesday – march 22, 2022 @ 10 am est
@skopemag HQ – http://smarturl.it/skope
MUNI LONG & SUPERGIANT RECORDS JOIN PARTNERSHIP WITH DEF JAM RECORDINGS
Muni Long, the most buzzed-about, streamed and sought-after indepen­dent artist in the R&B/hip-hop music landscape today, has partnered with Def Jam Recordings through her Supergiant Records label, it was announced today by Def Jam chairman & CEO Tunji Balogun, who personally oversaw the signing.
Paul Payne837 dives into mental health issues In his new song "Yahweh" alongside Zambian singer Catherine Ndhlovu
This song has been in the making for a long time, and it couldn't have arrived at a better moment. "Yahweh" is a moving tribute to people who suffer from mental illness, effortlessly portraying feelings of depression, stress, and suicidal behavior. Paul Payne837 sings about his depression and suicide impulses in the song, but at the brink of it all, he finds self-acceptance and God.
The lyrics' inspiration creates a dark mood from a place where people are afraid to talk to others for fear of being ridiculed and judged, particularly in a Christian community. In his own words Paul Payne837 says, "People are too busy hurling stones at the wrong people and after all is said and done, the same people are so ready to place flowers on their victims' graves and show them fake love."
Alabaster DePlume Shares "I'm Good at Not Crying" Video, GOLD 2XLP Due 4/1 Via Intl Anthem
Alabaster DePlume Shares new video "I'm Good at Not Crying" via International Anthem
London-based poet, singer, saxophonist and orator Alabaster DePlume shares new video for "I'm Good At Not Crying" – it's another stunner from ADP's collaborative relationship with Jordan Copeland and Tentacle Films, and like their last effort "Don't Forget You're Precious" it is playful and funny on the surface, only to reveal biting commentary just beneath. in this case a skewering of rigid masculine archetypes and the fading British Empire. Here's a DSP/Preorder link.
New Music: London R&B Artist James Aaron Releases Soulful Single '3 Words'
You may have heard his luscious vocals from major TV commercials or The Kingdom Choir, now James steps into the limelight in his own right with the empowering offering '3 Words'. While James has worked in music his whole life, the making of this song solidified that he was ready to take centre stage as an artist.
Emerging Indie Rock Band THE DIFFERENT CLASS Unveils 'Transpirat', a Cinematic Exploration of Our Deepest Desires
While 'Ping Pong' has told an electrifying, lush-smelling story of love and about two colliding worlds that tried to survive a conflictual state of mind, the primal attraction of opposite vibes, characters, and aims, 'Transpirat' leans toward spheres that place this feeling into a dim light.
Ghost Woman announce debut LP & share the video for "Behind Your Eyes" – self-titled debut is out 7/1 via Full Time Hobby
Evan's sonic and literal adventures as a touring multi-instrumentalist with songwriter/producer/guitarist Michael Rault saw him share international stages with the likes of Jacco Gardner, King Gizzard & The Lizard Wizard, and Mild High Club; who unwittingly paved the way for Ghost Woman's inevitable incarnation.