Learn how to save Instagram video stories in no time and with no loss of quality. Watch and download video with the popular story video downloaders
Learn how to save Instagram video stories in no time and with no loss of quality. Watch and download video with the popular story video downloaders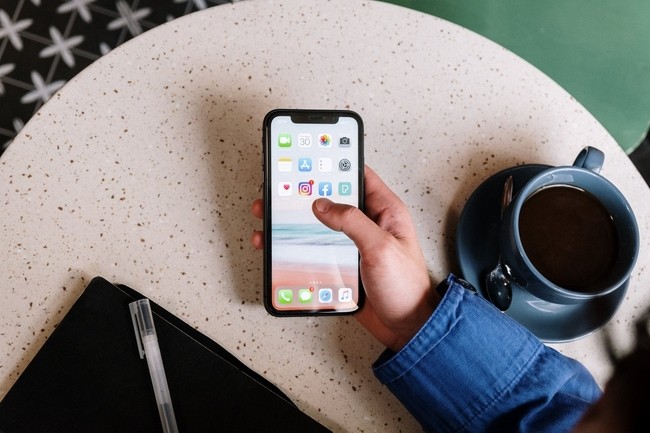 https://www.pexels.com/ru-ru/photo/iphone-5053738/ 
According to world statistics, Instagram is the most popular social network of 2021/ 2022. Daily we view and review more than 50 stories of other users. Some of them motivate us, others give us food for thought or inspire us with great ideas or visual parts. We're excited to save useful content to our smartphone so we don't lose it. To save a photo we need to take a screenshot of it, but unfortunately this way is not suitable for video content.
What to do in this case? In this article, we've covered 5 most popular ways to watch instagram stories and to save them on the smartphone or laptop. Let's take a look at them.
How to save Instagram Video on any device?
You can use several methods to save videos. But before it, make sure you have enough free space on your device for the content. Because the weight of stories can vary up to a very large volume. If there is not enough space – free up or use online video compression services. The main methods are: 
Make a screen recording 

Use Instagram Story Video Downloader

Download video from the source code

Use the browser downloaders 
1 Make a screen recording
Smartphone video recording is popular with bloggers, gamers, travelers, and those who do business online (for example, selling something on Instagram) or offline. You can record anything: a conversation in a video chat, how you go through a game, how you hold a drawing among your subscribers. It can be a short tutorial for a friend or a live broadcast for the whole team. 
Most popular screen recordings for Android: DU Recorder, AZ Screen Recorder, Mobizen Screen Recorder, Screen Recorder 5+, QuickTime
Most popular screen recordings for iOS: TechSmith Capture, Reaction Cam, Screen Recorder – RecPro, DU Recorder, Web Recorder
2 Use Instagram Story Video Downloader
Using a special story app, you can download any video just in several seconds. However, it is worth considering that some platforms offer both general and extended functionality in free/PRO versions. Choose the one that suits your device and your purposes. The names of the best applications include: Instasaved, Inflact, VideoHunter, Instake.
Instasaved is a free application where users can easily check, watch and download Instagram stories, highlights, publications, person's avatars and video streams. The app works on a computer or laptop, smartphone or tablet on Android or iPhone/iPad. 
Inflact is one of the top apps for Instagram. With this service, users can track stories and highlights anonymously. To view and download the video on Inflact, users only need to enter the @username in the address field. The download will start automatically. Inflact works on Windows, Mac или Linux, Android, iOS operating systems. 
VideoHunter. The program works on all Android devices. It's free and helps you to download stories in a short time. A simple interface is similar to the instagram design. Video stories are downloaded in MP4 format, photo stories – in JPEG or PNG format. The app is really easy to use for saving video. 
Instake. With this solution, users can save videos and photos from Instagram in their gallery on all their devices. And as an additional feature, they can share their videos and photos with others. The app is free, but uses the PRO version for unlimited downloads. 
3 Download from the source code
Simple and proven technique. Let's consider the procedure using the desktop version of Google Chrome as an example. So, instructions on how to download videos from Instagram: 
Right-click on the video, making sure that you don't click on any gallery arrows or other elements;

Select the "View Code" menu item. This opens a mini Developer's Toolbox;

Use the mouse to select the line above the one originally selected, and then click on the small triangle; icon at its beginning. This will open an embedded piece of code;

In it, you need to right-click on the last link and select Open in new tab in the menu3;

The video opens in the highest available quality in a new browser tab;

From there it is saved as a regular MP4 format.
4 Use the broswer downloaders
In addition to desktop programs and mobile apps, there are services that allow users to create a screen recording online without installing it on your computer or mobile phone. Just in the browser. This comes in handy when, for instance, you need to quickly capture for a colleague instructions on how to fill out a card in the recently updated CRM.
Top browser screen recordings: Vmaker, Awesome Screenshot, Screencastify, Loom, Nimbus, Vidyard, Vimeo record, Hippo Video.
Now you are familiar with the main ways to download videos from instagram. However, before you save the story, answer some questions. Does the user agree to his material being saved or posted? If the content has the author's signature or sign? In case there are no direct answers, you can download the content. Use the Instagram tools with pleasure!