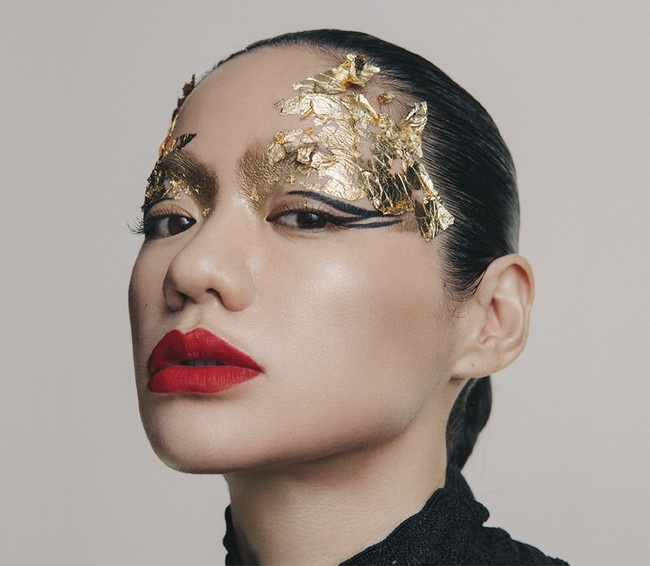 @skopemag news – tuesday – march 15, 2022 @ 4 pm est
@skopemag HQ – http://smarturl.it/skope
Aubrey Haddard announces second LP & shares first single + video, "Just A Wall," out now
"Just A Wall," arrives as the first single from the forthcoming LP, one that sets the tone for what's in store, and continues Haddard's trademark concoction of bold, raw emotional songwriting and mesmerizing electric guitar riffs, played by Haddard, that blur and blend lines between avant pop and indie rock. "Now that you've gone and shattered the glass," she sings over a bassy pulse, before boldly asking: "Whose arms do you run to?"
(LYRIC VIDEO LINK) Emerging Pop-Soul Singer-Songwriter EMILEE ROSE Releases Lyric Video To Her New Single, "MAIN CHICK"
"MAIN CHICK" was written by Emilee Rose and produced by Waitley (aka) Matt Waitley. "I wanted to write a pop girl-anthem with a relatable storyline that was fun, yet empowering," mentions Emilee. "Nobody likes being treated as an option or a "side chick", and the song is a reminder that I too have options, but I am confident enough to know it. It's giving a confident energy, that's not desperate, but powerful, fun, and alluring. Like when someone says "I like a girl who knows what she wants", Main Chick is the epitome of that," she adds.
ANTI- Records Announces 'Carry Me Home', A New Album Featuring Mavis Staples + Levon Helm
Captured at Woodstock, New York's Levon Helm Studios in the summer of 2011, ANTI- Records is excited to announce 'Carry Me Home', a new album that showcases the music of Mavis Staples and Levon Helm, two of the past century's most iconic voices who came together in love and joy, tracing their shared roots and celebrating the enduring power of faith and music. Watch and listen below to their version of "You Got To Move" that also features footage of Mavis and Levon rehearsing together.
Deanna Petcoff shares confessional indie-ballad 'If You Were Me' | Debut album 'To Hell With You, I Love You' out 8th April via Royal Mountain Records
DON LIFTED UNVEILS LATEST SINGLE & MUSIC VIDEO "THE ROPE"
Of the release, Don Lifted shared, "The Rope represents planting a flag for me. It's written from a sense of sureness in the fact of my reality and my abilities. I view it as a rare moment of hyper confidence and aggression while recording my album 325i. The record highlights my fortitude as an artist, and as a person who has drastically innovated and greatly contributed to the environment that I came up in."
HANSON's "Write You A Song" premieres on CMT; video out now
"I hope that fans, both new and old, will see themselves in some way through this video," Isaac told CMT. "Hopefully this video reminds people of themselves when they were kids as well as the joys of being a parent if they have kids of their own. This song is very much about the special bond of parent and child, and for me, my relationship with my daughter is one of the most important things in my life. I am shaping her, and she is changing me."
KENNY DUBMAN Releases Official Music Video for "Modern Day Jesus"!
ERRORR Share "Sixxx" Single via Glide
"Sixxx" was first written at home during lockdown by band leader Leonard Kaage (who has worked with the likes of The Brian Jonestown Massacre, Holy Motors, The Underground Youth, and more). Kaage often had his kitchen radio on while cooking, and listening to the songs that were being played, he decided to take those pop song formulas and create something similar, but with "real" instruments and "real" feelings. The outcome was a fuzzed up pop song with a message.
SONG PREMIERE: ERRORR Cook Up Explosive Wall of Sound Via "Sixxx"
VIDEO: Junior serves up cold fire in 'Long Way Home' visual
Queen of Japanese Hip-Hop, AWICH Is Back With Her Brand New Album "Queendom" Out Now!
Queen of Japanese Hip Hop, AWICH, returned on March 4th with the release of her new album Queendom – out now worldwide from Universal Music Group.
The album kicks off with the title track "Queendom" which signals Awich taking the throne as a queen of Japanese hip hop while looking back to her life full of drama; childhood in Okinawa, meeting the love of her life in Atlanta, giving birth to her daughter, death of her husband and how she pushed through her pain to pursue her dream of becoming a rapper.
STONE AXE: stream 'Stay of Execution' album in full!
70s rock revivalists STONE AXE present new album 'Stay of Execution' – an uplifting collection of previously unreleased tracks and rare one-off singles – in its entirety ahead of its release this Friday 18th March on Ripple Music. Get in the true spirit of rock'n'roll now!
DARKHER reveal video single 'Love's Sudden Death'
DARKHER are now premiering the bitter-sweet video single 'Love's Sudden Death' taken from the beloved Northern English doom act's sophomore album "The Buried Storm", which has been chalked-up for release on April 15. The details of DARKHER's second full-length can be viewed below.
Creature Canyon release hypnotic single & video "Mirrors"
"Writing and recording 'Mirrors' was a journey for us both sonically and personally as a band," Creature Canyon shares on their new single. "Each member brought their innermost struggles into the songwriting to help refine the lyrical content, which eventually shaped the overall narrative of the song, and manifests in the recurring line of the chorus "It's the only thing I see, I'm my own worst enemy". 'Mirrors' felt like a place for each of us to experiment and express ourselves on the track without judgement. The finished product is one of our favorite pieces we've ever put together as a group."
Cave In Announce Relapse Debut Full-Length 'Heavy Pendulum' out May 20th
Renata Zeiguer Shares New Single/Video "Picnic in the Dark"
Brooklyn-based Filipino/Argentinian artist Renata Zeiguer today shared a new single and OTIUM-directed music video for "Picnic in the Dark," the title track from her forthcoming second album releasing April 8th, 2022 via Northern Spy Records.
LINDSAY SCHOOLCRAFT Releases "New World" feat. Fabienne Erni of ELUVEITIE
Prepare to be transported to a "New World" with the magical offering from LINDSAY SCHOOLCRAFT. Featuring a duet with Fabienne Erni of ELUVEITIE and a guitar solo by Jen Majura of EVANESENCE, the new release delivers an epic sound infused with Celtic elements.
Kihyun of Monsta X, Releases Debut Solo Album TODAY
Kihyun's debut solo album is spearheaded by the title track "VOYAGER," with lyrics about a world that he has dreamed of. He sings; "Feeling like a voyager, feel so free. This relaxed feeling in my busy life. The thrill I've forgotten, I can feel it. The paradise I dreamed of, so beautiful." As the song unravels the honest feelings Kihyun has felt in his journey to the unknown, fantasy world, listeners will be able to immerse themselves completely into his deep emotions. The music video for "VOYAGER" vividly demonstrates his dream of escaping one's mundane daily routine.
Hit Songwriters and Spouses Marc Jordan and Amy Sky to Release Duets Album, "He Sang She Sang," on May 6th from Linus Entertainment
Songwriters to the stars, husband and wife Marc Jordan and Amy Sky, are set to release their first-ever album duet collaboration, He Sang She Sang on May 6th, 2022 via Linus Entertainment.
A collection of fresh takes on beloved classics alongside new original compositions, the 13-song album marks the first time this prolific duo — married for 34 years — has recorded an entire album together.
Kristine Leschper (FKA Mothers) shares video for "Blue" | Debut solo album "The Opening, Or Closing Of A Door" out now via ANTI- Records
Of the track Leschper says: "There's a disconnect between the music and lyrics, probably because the original demo of this song sounded like a medieval funeral dirge. So the words still have an unsettling quality, but the musical backdrop eventually morphed into this sexy disco track; I like the push and pull of that, it feels like the dissonance between adds a complexity to both elements. Sharleen is a masterful choreographer, she was the glue that held this piece together. You can see how the professional dancers embody the smooth music, whereas my character is more representative of the uneasiness in the lyrics. Jake Lazovick was incredible to work with as always, the end result grappling with and emphasizing the uncanniness of it all, as if in a dream."
ALCATRAZZ Reveals New Video For "Target;" European/UK Tour Dates Announced
Los Angeles-born guitar-driven heavy metal icons ALCATRAZZ today unleash a performance video for the track "Target" taken from the full-length V, released last Fall via Silver Lining Music. The video includes live footage from the outfit's 2021 UK tour and captures the raw, full-throttle-take-no-prisoners live assault of the band.