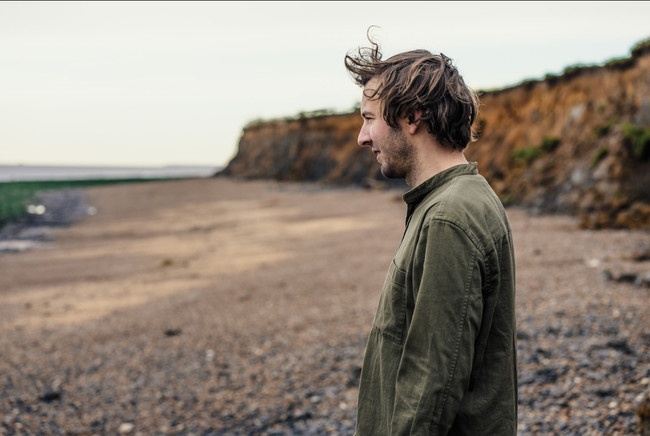 @skopemag news – tuesday – march 15, 2022 @ 12 pm est
@skopemag HQ – http://smarturl.it/skope
Dylan Mccarthy – 'LOVE IT' OUT NOW
LOVE IT by Dylan McCarthy is a very unique song because of it's wordplay, mixed with catchy melodies and funny/creative video. This fun and upbeat song acts as a fresh new kind of pop/hip-hop music from a young man from Buffalo, NY. Dylan, although a relatively unknown act, is currently signed and represented by his manager, Johnny Vieira, who has founded several big acts. Dylan has potential to blow up and be one of these big acts soon due to his infectious hooks and happy personality that both shine in this video. With more exposure and time for this young man to grow a fan base and an audience, there is no telling the limits he could get to.
Tiana Major9 Releases New EP Fool Me Once !!!
She recently amped up excitement for the project with the single "Try Peace." Touted by The Line of Best Fit, Rated R&B, and more, Billboard named it among the "R&B/Hip-Hop Fresh Picks of the Week" and wrote, "On the vulnerable single, the British singer-songwriter details growth after heartbreak, opting for a healthier route with her latest love."
NEW // Netflix approved songstress Frya shares 'Balance' visuals
Barzin | Watching
V13 have premiered the video for 'Watching (Feat. Set Feux)', the second single from "Voyeurs in the Dark" the new album by Barzin to be released by Monotreme Records this spring. The premiere comes along with an exclusive Q&A.
Cult Indie Artist Barzin Explores Voyeurism in Cinematic New Single "Watching"
'Born Again' from UK afrobeats pioneer Silvastone
Danish rock trio DEEP DRIVE present second single 'Boy'
Armed with razor-sharp melodies, strong hooks and roaring guitars, Danish rock trio DEEP DRIVE is on a mission to overtake the headlines of Danish rock with their coming debut full-length album 'Human'. Today they present their second single 'Boy' from the coming album – check out the music video above.
Parris Hyde – Release Video For "I Loved You, I Killed You"
Parris Hyde present the official video of "I Loved You, I Killed You", which anticipates the upcoming release of the album Unlock Your Freedom.
The theme of femicide joins the severe criticism of Islamic culture, in a fast-paced and claustrophobic video supporting a gritty song with a modern and catchy trait.
OUT NOW: UK House Aficionado jackLNDN Unveils 'Return' Single [FFO: Ben Bohmer, Jan Blomqvist, Yotto]
SCARLATA Release New Song "Ch'i Ling's Spell"
Skate punk metal act SCARLATA has released the song "Ch'i Ling's Spell" over at the Moshville Times. The song is from the upcoming album, Power Through, which will be released on April 4 2022.
Main main John Scarlata comments:
"I am totally stoked to be officially releasing the first single off the Power Through album. 'Ch'i Ling's Spell' is also the opening track setting a rapid metal-punked pace to get you moving."
Ambient artist & composer Tom Rogerson shares new single 'Toumani'
Today, composer and ambient artist Tom Rogerson has released new single 'Toumani' from his forthcoming album, Retreat To Bliss. Since the release of his last album – 2017's Finding Shore on Dead Oceans, a collaboration with Brian Eno – Tom Rogerson's life has undergone a number of dramatic transformations. While writing Retreat to Bliss, Rogerson had a child, lost a parent, and received his own diagnosis of a rare form of blood cancer. The new decade brought him from Berlin to the Suffolk of his childhood, composing profound pieces of minimal songwriting in the church next to his parents' home.
Danny Aro Shares Infectious New Single "999!"
Connecticut singer, rapper and songwriter Danny Aro has returned with his latest single and first release of the year, "999!" The young star has been rising rapidly since bursting on the music scene in 2020 and experiencing early success with tracks such as "Diamonds". With already well over a million streams accumulated as an independent artist, "999!" continues Danny's increasing momentum for what looks set to be his biggest year to date.
VAN CANTO Drops New Official Video for "Turn Back Time", Cut from 2021 Studio Album, "To The Power Of Eight"
This past summer, Germany's most thundering voices VAN CANTO set free their eighth studio album, To The Power Of Eight, to spread their unique soundscapes as the world's most exciting acapella metal masters. Now, the energizing powerhouse is ready to impact the new year with their unique Rakataka-style by unveiling a brand new atmospheric music video for "Turn Back Time", cut from their latest full-length. The harmonizing song appeals to the calmer side of the multifaceted outfit and showcases the wide range of creativity that VAN CANTO stands for since releasing their first record, A Storm To Come, in 2006.
ALBIN LEE MELDAU SHARES THE OFFICIAL VIDEO FOR NEW SINGLE 'FORGET ABOUT US' – WATCH IT HERE
Building upon 200 million streams and two Radio 2 A-listed Records of the Week, Albin Lee Meldau recently shared his brand new single 'Forget About Us' – his first English-language release in three years, and his first under a new deal with the indie powerhouse Glassnote Records. The song received early praise from Radio 2 and was added to key playlists including Today's Singer Songwriters on Spotify and New Music Daily in 7 countries on Apple. Albin also received a Swedish Grammy nomination in the Singer-Songwriter category and follows this news by sharing the songs official video, which was recorded in Stockholm and directed by James Velasquez (Zara Larsson, Darin).
Tiny Dinosaur Share "Carnation"
The track showcases the group's care for their craft, being replete in close-harmonies and instrumental interplay that drives the track towards its bright crescendo. This approach was first unveiled on the single "Captain's Ritual" (Feb 16th, 2022), a pirate-themed near-shanty that was written as a result of Josey's experience in his previous band which overstayed its welcome and almost cost the group their friendship with each other.
Alvin G and Foggieraw Recreate 'Sister Act 2'
If you hadn't heard by now, Alvin G is definitely an artist to watch for. Over the past year, he's used his incredible gift of gab, vibrant personality, and fearless creativity to deliver a bevy of notable projects, singles, and visuals — even making an appearance on our very own More Bars Please series. Now, following the release of his Valentine's Day single, "Put It Down", Alvin G has teamed up with Ghanian rapper Foggieraw for their inspirational new song, "Sonrise", and its nostalgic music video.
Video: losLAUREN 718 – We Shall Overcome
1300, Korean-Australian rap collective, share 'Rocksta"; "energetic, unmatched" (VICE)
Foreign Language is the dialect of 1300: merging the raw volatility of Soundcloud rap with the high-budget sheen of K-hip hop. The 5piece have created a singular sound pulling from trap, hip hop, dance, hyperpop, and more. High on chaos, energy, and adventure through a blaze of bass and synths, Foreign Language is indicative of the space 1300 occupy as cross-cultural artists and performers; not quite entirely 'Australian' nor 'Korean' but wholly rako, goyo, DALI HART, Nerdie and pokari.sweat. 1300 is able to convert any crowd into speakers of the group's own foreign language.
Hear Julie Doiron and Dany Placard's "Lying" off their upcoming duo album, Julie & Dany, that's out April 29th on Simone Records
The song comes off their upcoming duo album, Julie & Dany, that's out April 29th on Simone Records. The album is an intimate look into the relationship between Dany Placard and Doiron.
Written and recorded during the mandatory isolation between New Brunswick and Quebec, these songs are born from the complicity that enlightens the couple's everyday lives.