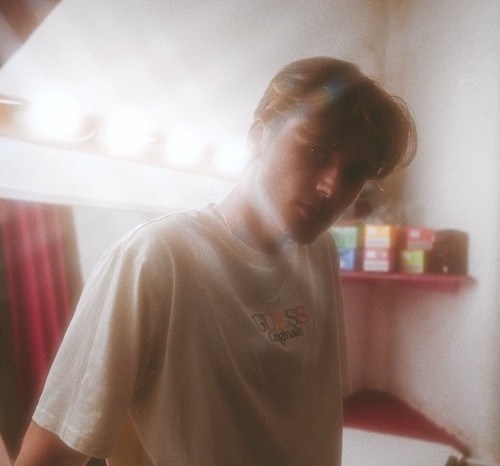 @skopemag news – wednesday – march 16, 2022 @ 10 am est
@skopemag HQ – http://smarturl.it/skope
QUEEN KWONG Releases Provocatively Visceral Video "I Know Who You Are" via Flaunt
"Though it looks like I'm screaming my head off, I had to stay nearly silent the entire time because we couldn't draw attention to ourselves and risk people coming into the tunnel while we were shooting," says Carré Kwong Callaway — aka Queen Kwong about her provocative new video "I Know Who You Are" which premieres today via Flaunt. "This was a super-fast shoot but it was probably the most challenging video I've ever done. There were only three of us — Joe Cardamone [of The Icarus Line] directing, Jacob Mendel filming, and me, and we only had one take to do the main tunnel scene because I could only break everything I had in my hands once."
Tiiva shares shimmering new single 'To Get Better'
To Get Better comes as a radiant next move for the artist and producer on the rise. Glistening synths accompany a powerful sentiment that is here just in time to restore a little faith in human nature.
LUSTMORD & Various Artists: MXDWN Debuts Zola Jesus' Rendition Of "Prime," The Others [Lustmord Deconstructed] Nears Release Via Pelagic Records
MXDWN is currently streaming Zola Jesus' haunting rendition of LUSTMORD's "Prime." The track comes by way of The Others [Lustmord Deconstructed], a compilation commemorating the work of electronic music pioneer LUSTMORD and part of a special box set scheduled to drop on April 1st via Pelagic Records.
PREMIERE: Lustmord x Zola Jesus Unveil Hauntingly Beautiful New Collaboration "Prime"
Skope Magazine x Yours Truly (Sydney Alt band)
Today: Experimental art pop AGATH CHRIST shares a-symmetrically beautiful new single "Blood"
Evident in the dark, kinetic energy of their newest single "'Blood," AGATH CHRIST is capable of stunning complexity and dexterity; of dynamism and tenderness at once. The artist reveals, "I realized that I had been lacking the fearlessness that I'd wanted to work into my art. I was stunned into an emotional reckoning, and I resolved to push harder into that barrier, to try and open myself to an intensity I was maybe afraid of."
Just Tommy – New Video "Waiting for the Weekend"
Just Tommy is "Waiting for the Weekend" and so should you! The singer-songwriter from Tempe, AZ. has a new single and video out now that will have you singing along with this melodic anthem. It's the follow-up to his, "RUN!" single and video that have already garnered a lot of attention.
Circle releases single 'Helen' ahead of forthcoming album.
'Helen' is a lightly orchestrated acoustic tune that feels more like a fond memory than a song. Sufjan Stevens-esque whispered vocals adorn ambient and delicately plucked guitar. The result is an expansive and shimmery spectral that is disarming in its honesty.
Circle writes intimately, weaving what feels like a personal narrative into an easily relatable song, possessing enough innate beauty to soften even the hardest of critiques.
Pawz One & Farazi release new single "Knuckle Duster"
Los Angeles emcee mainstay Pawz One goes international on his new single. "Knuckle Duster" pairs the bar-bruiser with Turkish beat-maker Farazi (with cuts provided by Savai). The resulting two minutes and change is a jazzy boom-bap head-nodder sure to get replay value from any true connoisseurs.
WATCH: Taste of Country premieres Lawson Bates Lyric Video
Bringing Up Bates star, Lawson Bates, is showing off his country side!
Today, the popular website Taste of Country debuted the lyric video to "Crazy Love," the first song released from Lawson's new country project, American Dream.
Circle releases single 'Helen', earnest indie-folk, ahead of forthcoming album
New single: British producer Indigo Eyes returns with late night UKG-Inspired cut 'Feel It (with Blush'ko), out today
'Feel It' sees the beginning of a new chapter in the Indigo Eyes journey to date. Teaming up with the effortlessly tranquil vocals of R&B Melbourne-based, Blush'ko, the pair deliver a broad and shimmering dose of electronically-cultivated atmosphere that sees the producer breathe new life into his sound, and offer up the next step forward in his musical evolution.