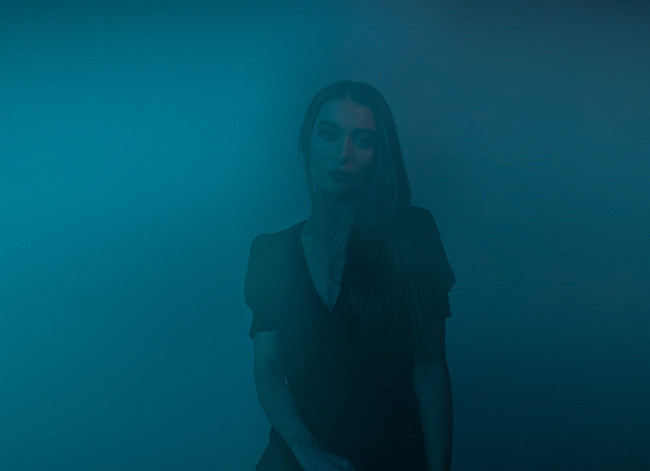 @skopemag news – wednesday – march 9, 2022 @ 11 pm est
@skopemag HQ – http://smarturl.it/skope
Sofia Mills Releases New Song "Bite" Off Upcoming Debut Album 'Baby Magic'
"When I reached high school, I would listen to my female friends complain about their boyfriends, who were all emotionally immature and unstable, and I couldn't understand why they would waste their time on these idiotic boys instead of loving those who supported and loved them – like me. So, 'Bite' is a song written from the perspective of a young bisexual girl, such as myself, telling a friend to leave her boyfriend and be with her instead" Mills explains.
Honeyglaze Share New Single "Female Lead" || Out Today on Speedy Wunderground / PIAS
With their highly anticipated debut album due out later next month, Honeyglaze share their new single "Female Lead" today and announce new shows, including Wet Leg dates followed by their own headline tour in May, and numerous festivals this summer.
ISLA ROSE shares debut single + video "My Adeline"
Today, the London-based indie-pop musician, producer, and songwriter Isla Rose shares her debut single – the introspective and irresistibly catchy "My Adeline." This is Isla Rose's first single from her upcoming debut EP No Answers which will be released later this year.
Speaking about "My Adeline" the artist writes: "My Adeline was one of the first songs that I wrote and began to produce. It started with a voice-memo of me hand-drumming a beat and singing a melody that was stuck in my head. This turned out to be the first verse and the pre-chorus for 'My Adeline.' It was like the song already existed…"
HVOB Release New Track "A Piece Of Me" || Out Today on Different Recordings / PIAS
Following four studio albums and one live album, HVOB are about to release their sixth album, TOO— an angry, tender, vulnerable, determined account of a generation's search for life. The album explores extremes in concept, content and sound and will unfold over the course of six months. Today, HVOB share the sixth part of their 8 track album with their latest single "A Piece of Me."
mofie blends shoegaze and pop on "Swing & a Miss"
LORD OF THE LOST Set a Sign for Peace with New Song "Not My Enemy"
As a direct reaction to the war in Ukraine, LORD OF THE LOST set a sign for peace and international understanding with new music. Shortly after the first attacks on Ukrainian targets became known, the band around Chris Harms set out to express their thoughts and feelings through a new song and to make a clear statement for peace. To release the song as soon as possible, the accompanying music video was shot by the band with selfie cams instead of their usual large-scale production.
MALEDICTIS Release New Single "Delicta" (Featuring Mariangela Demurtas)
Gothic chamber metal project MALEDICTIS has released "Delicta" the new single featuring Mariangela Demurtas.
Oh Bummer! – "Beautiful Day" (Official Music Video)
BAKAR TO RELEASE VIRGIL ABLOH DESIGNED LIMITED EDITION CD + NEW VIDEO
Bakar and Virgil, both children of African immigrants, shared the experience of being Black creatives who dreamed big and worked hard to pave their own path and establish a distinct style in the process. Throughout Nobody's Home, these themes are gradually explored. The release of Virgil Abloh's CD is a reflection of the accomplishments that could be achieved by the next generation of underrepresented creatives. With the proceeds going to the "POST-MODERN" Scholarship Fund, Bakar contributes to Virgil's mission of identifying and uplifting those underrepresented talents.