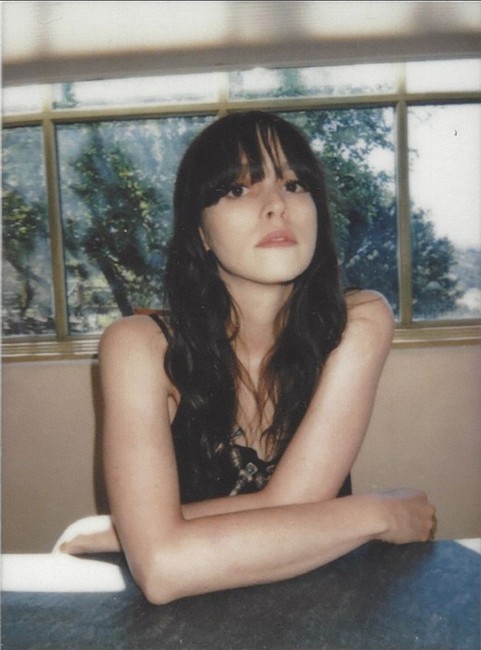 @skopemag news – wednesday – march 9, 2022 @ 2 pm est
@skopemag HQ – http://smarturl.it/skope
Hear Tess Parks' "Brexit at Tiffany's" off her upcoming lp, And Those Who Were Seen Dancing, that's out May 20th on Fuzz Club and Hand Drawn Dracula
Following her highly praised return with "Happy Birthday Forever", Toronto-born, London-based artist Tess Parks is today sharing a new single and video, "Brexit At Tiffany's". Following years of international touring and a lengthy list of collaborations with Brian Jonestown Massacre's Anton Newcombe in recent years (most recently the duo's self-titled 2018 LP), the track is lifted from her incoming solo album, And Those Who Were Seen Dancing, due out May 20th on Fuzz Club Records and Hand Drawn Dracula in Canada.
Seth Walker Announces New Album 'I Hope I Know' + U.S. Tour Dates
Seth Walker has announced his eleventh album, I Hope I Know, will be released May 20 on Royal Potato Family. It's the North Carolina-based singer/songwriter's third studio collaboration with producer Jano Rix. Each song on the ten track collection shines with what many have come to love about Walker and his soulful Americana: diverse influences, contemplative lyrics, that signature blue tone on the guitar, and movement both geographic and spiritual.
GEEZER: new track "Broken Glass" + album preorder available!
Kingston, NY's stoner rock figurehead GEEZER premiere their hard-rocking new track "Broken Glass" today exclusively on The Obelisk! The song is taken from their upcoming sixth album 'Stoned Blues Machine', to be released on May 20th via Heavy Psych sounds.
Geezer Premiere "Broken Glass"; Stoned Blues Machine Preorder Available
Introducing Sweet Pill
Written after experiencing a falling out, "Blood" is an impassioned note to self in which Sweet Pill singer Zayna Youssef attempts to convince herself she's better off. Over a deep, grungy riff that beckons a raucous climax, Youssef retraces her actions in the deteriorating friendship, using her voice as a textural counterpoint to the trudging, heavy instrumentation. In a quasi breakdown that shows off the band's technical prowess, Youssef tests her vocal range with guttural castigations that see her descend further into distrust. Sweet Pill's penchant for rewarding composition punches through in this blistering climax, a fragmented and intensified variation on the song's main theme. Although clocking in at just over two minutes in length, "Blood" still captures the spectrum of style and energy of Sweet Pill's hot-blooded, forthcoming debut, Where the Heart Is.
VERMÖRD: Metal Injection Premieres "Dissimulation" From Maryland Black/Death Outfit; Debut Full-Length, Nostalgic Predictions, Nears April Release
Formed in 2014, VERMÖRD recorded their first EP, Dawn Of The Black Harvest, in 2015 with Grimoire Records, the record surrounded by two demos. The EP was met with solid critical acclaim by a wide array of metal outlets, and the band had already coalesced into the local metal scene, playing regularly around the Baltimore area. After winning a local battle of the bands contest for an opening slot for the Summer Slaughter Tour of 2016, their fanbase grew exponentially as a result. The band went through a hiatus from 2017-2020, where there were lineup changes, and no new recording or live activity took place, however, new music was still being written. In 2021, the revamped lineup began recording all the songs they had crafted in this period, which became their first full-length, Nostalgic Predictions.
THE BIG DEAL ANNOUNCES DEBUT ALBUM "FIRST BITE"
The Big Deal, featuring two outstanding vocalists, Ana Nikolic and Nevena Brankovic (who is also a highly skilled keyboard/piano player), offers up a catchy, driving sound that will appeal to a wide swath of rock and metal fans from lovers of melodic rock and hard rock to symphonic and power metal fans. Guitarist Srdjan Brankovic, the band's producer and main songwriter, may be recognized by some fans from his work with progressive metallers Alogia, of whom drummer Marko Milojevic is also a member.
Art d'Ecco Shares "Palm Slave" Single via Wonderland
Today, Canadian glam, art-rock singer-songwriter/producer Art d'Ecco returns with a brand new single entitled "Palm Slave," premiered via Wonderland, in addition to an updated look, accentuated by an icy blonde new do. As described by Art, the new track is "a cautionary tale about obsession, and how a misguided search for meaning and purpose, may lead some to very dark places."
French Fast punk guerilleros Le Tunnel de l'Enfer premiered new video "Lieutenant Stan"
After already sharing some singles as music videos and then releasing their debut EP 'A Tribute to Daylight' on physical/digital through Minga Records, French Indie Fast Punk 5-piece – formed by ex-members of Gummo, Stupid Karate, Penny At Work or Supermodel Stitches – Le Tunnel de l'Enfer premiered a new music video for the song "Lieutenant Stan", available right now on YouTube.
TATYANA announces debut LP, 'Treat Me Right,' along with pop banger track + video, "Kiss Me Right Now"
TATYANA's latest sugar-coated pop banger sees the musician gush over her latest crush. In the infectious chorus, over auto-tuned vocals, she sings, "You could kiss me right now / I've been dreaming 'bout it / I've been dreaming 'bout a guy like you / Someone I know is gonna see me through." The synthy, sweet, sparkling track builds like a crush does, slow at first, then comes crashing in, all at once.
TENILLE TOWNES REVEALS FORTHCOMING EP MASQUERADES DUE APRIL 22
Critically acclaimed singer-songwriter Tenille Townes reveals that her forthcoming EP, Masquerades, is due April 22 via Columbia Nashville/Sony Music Nashville in partnership with RCA Records. The soul-baring collection sees Tenille pull her own mask down and shine a light on those emotions that we get used to hiding.
Get Your Fists Pumping And Body Moving With TURBO LOVERS' Rocking Single "Too Cocky"
"It's a song I'm not sure we expected to come out as good as it did. It's nice when you hear the final mix in the studio and it exceeds expectations. It's an AC/DC-style tune with more cowbell that's about people frowning upon bands that put on a bombastic stage show. People sometimes mistake confidence for arrogance. This song is about rock stars being rock stars and putting on a show. The video we shot for this reflects this attitude. It's a slight nod to the "Bohemian Rhapsody" scene in Wayne's World, and the whole goal was to make a ridiculous and fun video."
P.E. (Wharf Cat/ex-Pill) share "Contradiction of Wants" ahead of 3/25 LP release
"This song is about the heartache and burden that is capitalism," singer Veronica Torres explains. "Simultaneously experiencing disgust over consumerism and exploitation while singing along to the theme song. The Levi's jeans commercial telling us to buy their product to waste less. Pink dolphins crying into the earth's rivers. Climate change is real. Vegan's snorting cocaine."
MOVEMENT FESTIVAL ANNOUNCES 2022 LINEUP, INC. FLYING LOTUS, CARL CRAIG B2B JAMES MURPHY, 2 CHAINZ, JON HOPKINS, CHRIS LAKE, & MORE
Movement Music Festival has announced the full lineup of its highly anticipated 2022 return, featuring over 110 acts, including acclaimed producer and founder of Brainfeeder Records, Flying Lotus, techno pioneer Kevin Saunderson performing under his iconic alias E-Dancer, and Detroit Techno icon Carl Craig performing a special b2b set with LCD Soundsystem frontman James Murphy. Today's announcement also includes British beatmaker Jon Hopkins (off the back of his acclaimed and boundary breaking Music For Psychedelic Therapy album); Atlanta rap stalwart 2 Chainz; Grammy-award winning producer Skrillex; iconic New York house duo The Martinez Brothers; Detroit electro pioneer DJ Stingray 313; British-Japanese producer and DJ, Maya Jane Coles; renowned house music duo Duck Sauce; Dance music heavyweight Chris Lake; Soulection co-founder Joe Kay; rising Australian DJ and producer HAAi and many others.
Graham Ko Releases New Single "One Step Forward"
Warm and uplifting, "One Step Forward" is the first song among many to come that will fall under the overarching theme of hope. I was having a very difficult time, working a job I hated. My family was far away, and everything seemed to be in this constant downward spiral. Trying to shake off this terrible feeling I had, I said to myself, "things will get better as long as you're taking steps in the right direction, all it takes is one step."
Kenny Muney Stays Paid But Not Stuck in His Ways in "Change Up"
He might have made a name for himself in the rap game with his tongue-twisting triplet flows, but Kenny Muney remains the same man who struggled to survive in South Memphis. Today, Kenny shares the video for "Change Up," a subdued highlight from his recent album Time Is Muney. Rhyming over wistful guitars and thumping low end, Kenny teaches a masterclass in remaining true to oneself even as the bands pile up and the fake friends turn their backs. In the video, directed by Kenny Muney himself, the Paper Route Empire artist recalls his come up, as the story moves from his early struggles to his new life as a rising rap star. "Change Up" follows the recent video for "Rabbit," another Time Is Muney highlight, which has over 600k views.
Canadian hardcore band End Game share new single "Devil in Disguise" ft. Kat Moss of Scowl
Christian Lee Hutson Shares New Song "Cherry", Tour Dates With Bright Eyes Begin March 23
Christian Lee Hutson, a quick-witted Los Angeles lyricist and performer, has shared the song "Cherry" today from his upcoming album 'Quitters', out April 1. Listen to the song below.