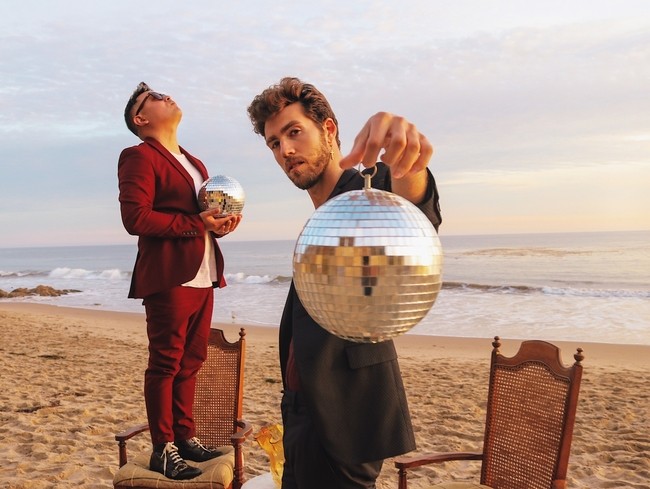 @skopemag news – thursday – march 10, 2022 @ 10 am est
@skopemag HQ – http://smarturl.it/skope
The Attire Releases Pop Album, "Songs About Girls Like You" and New Lyric Video
BMG pop duo, The Attire has released their anticipated debut album, Songs About Girls Like You. The 10-track collection is a blend of light and funky beats with romantic lyricism and features their previous singles "Luxury," "Something In The Water," and their viral hit, "Naked," which garnered 3.3 million views on TikTok. Songs About Girls Like You channels the raw emotions endured in a relationship. "Our album is a compilation of songs threading through the ups & downs of a relationship," says the duo. "From falling in love to falling apart – it demonstrates the key moments of a relationship from beginning to end." Stream the album now and visit the band at TheAttireMusic.com.
NEPTHISIS Releases Video For "Down Below"
NEPTHISIS, the gothic music project of Sheila Eden, has revealed a video for "Down Below". The song is taken from her the critically acclaimed album Spiral Hollow which was released last month.
TRACING SPACES RELEASE THEIR NEW SINGLE "NO MORE"
Tracing Paces release their new single "No More", delivering a taste of an audio feast inspired by '70s and '80s rock. Band members Jason Oquendo- Vocalist, Mateo Maldonado- Guitarist, Will Sadler- Drummer, Alex Booth- Bassist, and Jesse Li- Keyboardist are focused on their goal to create and pursue their own brand of classic rock n roll. Their single release "No More" confirms this undertaking as you listen to the solid musical roots pulsing through.
TANNA LEONE – NEW ARTIST FROM KENDRICK LAMAR & DAVE FREE'S PG LANG – SIGNS WITH DEF JAM RECORDINGS
Tanna Leone, the new LA-based artist from Kendrick Lamar and Dave Free's pgLang, has released two debut tracks "With The Villains" and "Lucky" along with an official music video for "With The Villains" via pgLang/Def Jam Recordings. The video for his new single "With The Villains" was directed by Neal Farmer and is a film noir which moves from block chase, to VR strip show, to tattoo parlor.
Listen On Youtube To The Track From Antmo GOTIT
Crows share new single 'Garden Of England – a Brexit anthem on a divided country, and the story of the Journeyman | New album 'Beware Believers' out 1st April
Following breakout tracks 'Slowly Separate', and 'Room 156', this is another insight into the summer of 2019 when the album was written. Brexit was dominating the news and every conversation, and with it came lies from public figures, a country being divided, and frustration at what England was turning into.