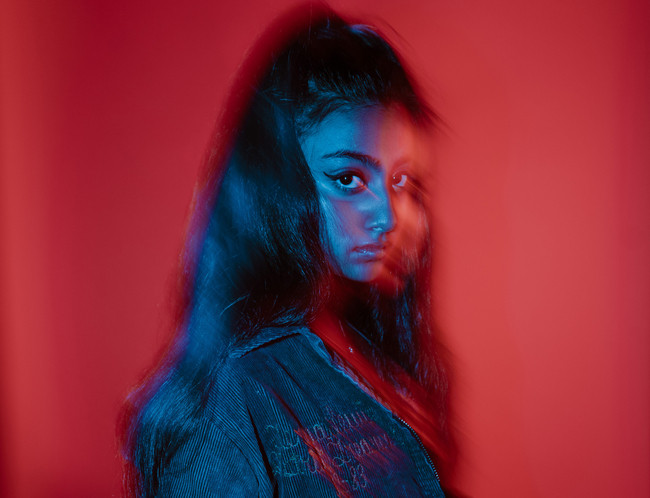 @skopemag news – friday – february 24, 2022 @ 4 pm est
@skopemag HQ – http://smarturl.it/skope
AGE OF ATHENA Release Video For "Together We Fall"
Symphonic metalcore band AGE OF ATHENA has released a video for their song "Together We Fall". The track is taken from their critically acclaimed album Gate to Oblivion which was released in December.
ITHACA RELEASE NEW VIDEO FOR "THEY FEAR US" SINGLE
Acclaimed UK metallic hardcore troupe Ithaca have released their stunning new video for the single 'They Fear Us', the first glimpse of their long-awaited second album, They Fear Us, due July 29th via Hassle Records.
Landon Lloyd Miller shares "Bluebonnet" video from Light Shines Through, out 3/4 on Twin Mesa
Director Evan Falbaum chose handheld cameras and vintage lenses for this intimate rodeo-themed video for "Bluebonnet," featuring bullfighter Colt Wrangler on practice nights in Marion, Texas. The footage is culled from shots Evan Falbaum and Landon Lloyd Miller collected to produce a documentary film on the rodeo. The cowboy theme was a natural fit for a song about admitting and overcomming depression while on the road as a touring artist. It's a deeply personal song that reflects on Landon's tumultuous relationship with his father, who wasn't around much when Landon was young and left when Landon was a teenager. "You were only lying when you said why you'd never go. That's alright. Only love lied so I'd never have to know."
Blossoms Reveal New Song, 'Ode To NYC.' Announce North American Tour Dates
British band Blossoms have today revealed their brand-new track 'Ode To NYC' and its accompanying video, directed by Edwin Burdis, Arctic Monkeys' Creative Director, who worked on the band's 'Tranquility Base Hotel & Casino' and 'AM' albums. 'Ode To NYC' is taken from Blossoms forthcoming new album, 'Ribbon Around The Bomb' which is set for release on April 29.
BOWLING FOR SOUP UNVEIL VIDEO FOR "I WANNA BE BRAD PITT" – NEW SINGLE OUT NOW!
2022 is shaping up to be the biggest year in recent memory for Bowling For Soup. The Grammy nominated Texan pop punk quartet are today unveiling their brand new single "I Wanna Be Brad Pitt." An ode to one of Hollywood's finest actors, it's a homage to Brad delivered in a way that only Bowling For Soup can.
RISING COUNTRY STAR DREW GREEN RELEASES AUTOBIOGRAPHICAL "GOOD OL' MAN"
Today, Villa 40/RCA Nashville/Sony Music Nashville rising country star Drew Green releases the autobiographical track, "Good Ol' Man," the singer/songwriter's first release of 2022.
Boonsdale Records – Start The Rock N Roll Party With THUNDEROR's (ft. Skull Fist members/ ex-members) New Album "Fire It Up" Out Now
A fresh take on NWOBHM, Thunderor's "Fire It Up" consists of nine energetic and catchy tunes supplemented with 80s synths and piano. Its purpose is to take the listener on an adventure full of motorcycle rides, whirlwind romance, and diving into danger. It's a get-up and go album, inspiring one to give it all in life and never give up.
Barton Stanley David Announces "Crest" – Out April 22nd
After nearly a decade of recording and performing in New York City, fifth-generation Texan Barton Stanley David decided it was time to return home. However, a fresh romance developed around the same time that left him torn between his grand return to the Lone Star State and Marketa, a Czech immigrant living in the Bronx who stole his heart. Eventually, love won out, with the pair now married and living in Dallas, but the road back to Texas inspired the first track on BSD's upcoming album Crest, set for release on April 22nd.
[Exclusive Premiere] Song Of The Day: Barton Stanley David – "Cicada"
R&B/Pop from Non-Binary POC
KILE J (they/them) is a proud non-binary artist and performer, based in New York City. Originally from Houston Texas, Kile moved to New York to explore their creative talents, and since then has worked with some of the top influencers in the industry. The multi-dimensional artist has many skills under their belt, including comedy, acting, and most significantly music.
DAWN OF ASHES Releases Title Track for Upcoming LP, "Scars of the Broken"!
Los Angeles based Industrial Metal band DAWN OF ASHES has revealed the third single and title track off of the upcoming new LP, Scars of the Broken. Continuing themes of depression and mental illness, "Scars of the Broken" is a soaring, pulsating canticle that recalls such classic Industrial and EBM giants as NITZER EBB and Godflesh.
WOOLFY SHARES DOUBLE SINGLES "WHEN WE WERE KINGS" + "HEROINE" VIA THE BIG TAKEOVER
Indie dance mainstay Woolfy surprises again with a veer into deeply affecting singer-songwriter territory for the single "When We Were Kings."
Following December's KCRW favorite "Shooting Stars", Woolfy aka Simon James continues a series of exploratory EPs and singles with this instantly affecting pair of songs.
Dusky Hues & Comforting Melodies from Francesca Louise
Francesca Louise is an indie/folk singer-songwriter, who's soulful, Carole King inspired vocals paired with songwriting influences from the likes of Joni Mitchell, Lucy Rose and The Staves, makes this artist one to watch.
Out now: The rebellious rock of Vakili Band, 'WALKING SIDEWAYS'
A force of nature unafraid to express her beliefs, Vakili lives her life as a whole, refusing to compartmentalize, either in her career or her diverse music. "Sharp Devil" has a Stones-esque swagger to it, a country flavor that recalls "Wild Horses," while "When 21" looks at the younger generation with the wisdom of someone who's been there, inspired by the experience of her non-neurotypical, autistic son ("Who doesn't want to be bright and young/Life's nice and easy when 21"). The title track was inspired by Vakili spotting a woman emerging from a bar so tipsy that she was "Walking Sideways," exploring her inner thoughts on the way to arriving at that sad but defiant state. The inspiration for "Freeman" came from seeing a prisoner working in the fields, respecting that individual as a human being, while "She Wants What" and "Rachel" are raucous, feminist anthems.
R&B SINGER-SONGWRITER THUY RELEASES VISUALS TO "figured u out"
Following the releases of live performance videos to "universe" and "u got me," rising R&B singer-songwriter thuy drops another visual to "figured u out." These tracks are all off her highly acclaimed debut EP "i hope u see this." The video will also go live on TikTok with a first look at her next single "inhibitions" thuy dropped her debut EP in October 2021 and it has amassed over 20 million global streams!
XOHA Releases Powerful New Single "TOO LATE"
In her newest single, teen-pop sensation XOHA explores her journey of flourishing into a more confident being by overcoming self-doubt and toxic people. Written from the perspective of a strong female figure, the song is interlaced with retro-contemporary beats, concealing a confident punch packed within. 'TOO LATE' delivers a message to all of the people struggling with relationship issues, giving them the freedom to find their inner power and level up in their lives, leaving unnecessary people behind," explains XOHA about the track.