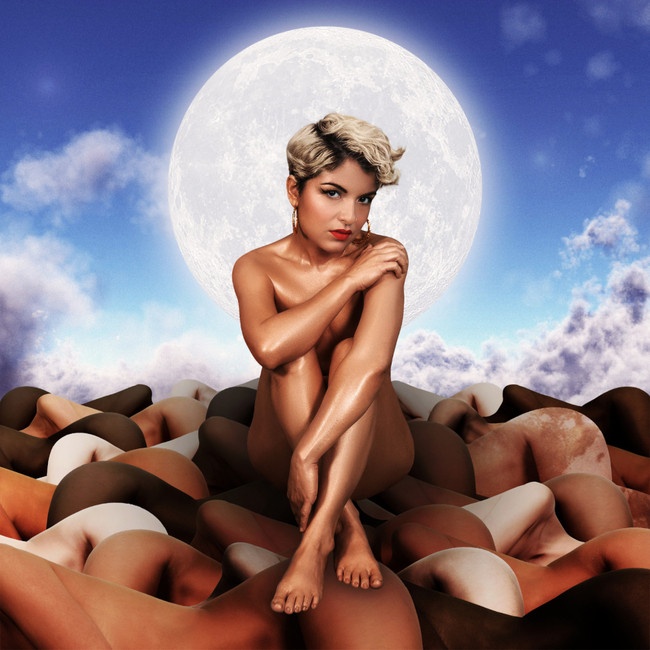 @skopemag news – saturday – february 26, 2022 @ 12 pm est
@skopemag HQ – http://smarturl.it/skope
The Brotherhood Release Debut Single "Till the Wheels Fall Off"
The Brotherhood make their way onto the scene with "Till The Wheels Fall Off", an ode to life as a musician. Though this track has many guest features, we owe this country/rock blend to three musical masterminds- Michael Alexander, Scott Wilson (Saving Abel) and Rick Monroe. The three, while coming from different backgrounds within the vast world of music, join forces with years of experience under their belt. Listeners are in for a treat when they realize The Brotherhood goes beyond their integral three with this debut track and bring in a number of fellow musicians and friends to feature on the track, such as Kent Slucher (Luke Bryan), Neal Middleton (Royal Bliss), Marshal Dutton (Hinder) and more. The Brotherhood stay true to their name by integrating their own friendships into this truly collaborative musical effort.
GRAMMY WINNING PRODUCER WALSHY FIRE AND HAITIAN SENSATION J. PERRY DROP NEW SINGLE VALIDÉ
GOOSEBERRY ANNOUNCE DEBUT EP
Gooseberry, a coming together of many different sounds that meld indie rock, jazz, and soul, create a sonic landscape that is uniquely theirs. The single "Sleep," being the first offering from the EP, perfectly demonstrates what the group is capable of. The song, designed to feel like falling into anxiety, plays heavily with textures, sounds, and genres — the track starts off calm, but quickly builds up into a bombastic, riff-heavy track that the band aptly describes as "film noir with fangs."
SONG PREMIERE: Gooseberry Stuns With Melodically Crisp & Heavy "Sleep"
Single Released Today from Matt Saxton
Taking inspiration from Neil Young and The Jayhawks, "It's Only Now That I Know" is the title track from Matt's upcoming album, about wisdom and the journey we take to realize it.
Release Day: Innovator STVB shares unique single/video blending electro pop and spoken word on "Made Up My Mind"
Inspired by his now-fiancée, he blends trap, hip-hop, and pop in his dancey and upbeat track "Made Up My Mind" about an undeniable relationship about to unfold.
ICYMI: Irene Diaz Releases New Album "Lovers & Friends," Brings Down The House With Headlining Show At The Historic Paramount
Throughout her life, Irene Diaz has always been about The Search. For identity. For expression. For music and her place in it, and for a creative community and direction that best serves her mission. All of that can be found in Diaz's songs and on Lovers & Friends, the California singer-songwriter's debut full-length album which was recorded in both Mexico City and Los Angeles and will be released February 2022. With its captivating melodies and richly nuanced ambiance, it introduces Diaz as an artist who's taken many paths to get to this point and is excited to find even more creative roads to travel as she moves forward. In 2013, Diaz released the I Love You Madly EP—which received much praise from NPR's Felix Contreras raving "her sheer power belies her compact stature, and her musical impact is simply immense." Lovers & Friends is, in effect, a new beginning for Diaz and a fresh destination for what's been a long musical path finally ready to take center stage.
Venrez Releases New EP "Purgatory Awaits"
Los Angeles rock band Venrez drops its latest studio EP, Purgatory Awaits, via Pavement Entertainment. This is the band's fifth release and is the follow-up to its 2018 album, Element 115. Lead vocalist Ven says, "These are simply some of the best songs Venrez has written and recorded, from the first single 'Each And Every Day' taking no prisoners to the pretty ballad 'Gin Fizz.'"
Rated R Buries Self-Doubt With Ruthless Dubstep Single "Funeral" on Bassrush Records – Feb 25
The Orlando-based producer is fresh off his label debut for Bassrush, after teaming up with Cyclops on the ballistic collab "Shots" which was fired off with the rest of the recent 'Prophecy' compilation Less than a month later, he's already following through with a combo as he hits us with his latest creation. "Funeral" is a mental coffin he created for all doubts, and it's a ceremonial dancefloor crusher that shows the fast-rising artist embracing a newfound sense of security in the recognition he rightfully deserves.
Rated R has been getting the stamp of approval from all of the top dogs in the bass scene, with names like Riot Ten, Excision, Kill The Noise, SAYMYNAME, ATLiens and more, all standing in his corner.
Artist: Rated R
Title: Funeral
Label: Bassrush Records
Genre: Dubstep
Release Date: Feb 25
Velur, crea su atmosfera musical con una propuesta genuina
Velur sigue apostando a la propuesta audiovisual para expandir el Concepto de "Per Atmosphaere" presentando 10 videos, uno para cada canción del disco, mostrando una parte de la interpretación visual de cada canción. Aunque no se muestra enteramente la idea de que canción, ya que le dejan un poco de mística para que interprete el público, nos entregan unos pequeños pasos para introducirse en la temática del disco, tanto de manera individual como un colectivo de 10 canciones. Expandir las influencias a no solo la música sino también a figuras del cine y otros medios como son Team Silent, Quentin Tarantino y Ari Aster.
Rich Webb shares new single and video 'Love Someone'
This classic Springsteen/Dylan-esque track has already picked up some love with Rolling Stone calling it "a beautifully spacious track which utilises soft electric guitar and a warm trumpet solo to deliver one simple message: all humans deserve to live peacefully, whoever they are, and wherever they're from."