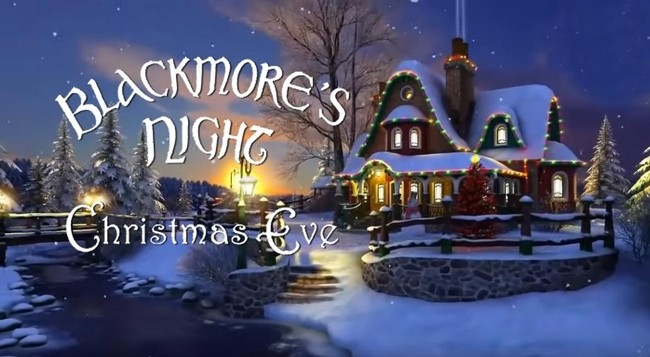 Remastered enhanced edition of their classic album due Nov 19th
Following traditional holiday music back to its roots, Blackmore's Night (Candice Night and Ritchie Blackmore) approach Christmas songs with their own unique styling. On November 19th, they will celebrate the holidays with the relaunch of their classic album Winter Carols, available as a high-quality 2 CD Digipak Edition and digital album via earMUSIC.
Originally released in 2006, this 2021 version has been carefully remastered and contains these four tracks that were previously unavailable in this format: "Here We Come A-Caroling", "It Came Upon A Midnight Clear", "O Little Town Of Bethlehem" and "Silent Night". Additionally, Winter Carols includes a remastered version of their timeless Christmas single "Christmas Eve."
https://www.instagram.com/blackmoresnightofficial/
A new song, "Coventry Carol," is an English Christmas carol dating back to the 16th century with additional lyrics by award-winning lyricist/vocalist Candice Night and new musical arrangements by legendary guitarist Ritchie Blackmore.
Mastering the mix of rock and folk elements, Blackmore's Night have always perfected the art of creating music for family, friends, and fans to come together and celebrate. Winter Carols provides the perfect backdrop for the holiday season