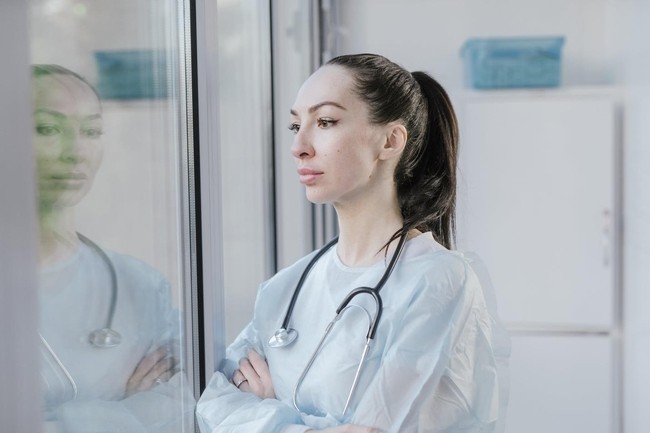 Nurses dispense compassion, comfort, and care without a prescription. They dare to break the mold and do what nobody else will do. But despite teaching patients how to live a healthier lifestyle, nurses, for some reason, often forget to apply these guidelines to themselves.
The age-old aphorism, "You can't pour from an empty cup," has lots of meaning and advice for nurses. It means this profession is not only physically demanding but emotionally and mentally draining too. As a nurse, you're expected to be rock-solid in the face of agony and tragedy while also showing empathy. It's plain to see that straddling this line without implementing self-care will be a slow death for a nurse. That's why nurses need to prioritize their mental and physical well-being. By taking care of yourself, you will be less likely to experience exhaustion and be better equipped to provide top-notch care to every patient. 
So, if you are beginning to feel the effects of deserting your own health in the name of caring for others, consider these wellness tips for caring for yourself.
Besides, most of these tips are what you tell your patients, no? So what's the point if you can't walk the talk? If you think you'd like to become a nurse, check out UTA's online BSN program.
Don't hesitate to seek help
Admitting that you need help is the first step of the process. It isn't a sign of weakness, but it means you
are ready to create a change in your lifestyle. It shows that you are in tune with your soul, body, and mind. Therefore, seek help when you feel that the stress is overflowing out of the cup.
This holds especially true for nurses who are enhancing their practice with extra academic workload and usual shifts. In such situations, not only should you prioritize counseling for mental wellness, but opt for opportunities that help you achieve a better work-study-life balance. Fortunately, technology and eLearning can make it easy for you to join all ends. For instance, if you're preparing for a doctorate, you can find plenty of accredited institutions on the web to enroll in online DNP programs and create a flexible learning experience. This way, you'll be able to manage professional and academic obligations without excessive burnout.
That said, knowing when to seek help from a nutritionist or a mental health care provider is essential. Ask your manager if the hospital provides free counseling through an employee assistance package. If not, seek the help of a professional mental and physical health counselor in your community. 
Exercise when you can
Exercise is the "secret ingredient" of attaining good physical and mental health. Physical activity helps produce chemicals called endorphins in your brain. These chemicals release feelings of contentment and relaxation in the body and mind. Moreover, exercise also burns the hell out of the stress hormone cortisol.
So before your shift begins, spend 30-60 minutes exercising whenever possible. It can help you feel more alert and enhance your well-being. On the other hand, if you're not the biggest fan of exercising at the gym, that's alright. There are plenty of different ways to stay active, such as doing yoga, dancing, hiking, power walking, swimming, and cycling, to name a few.
Commit to a healthy diet
As a healthcare worker, you already know the importance of sticking to a balanced diet. But, when you are piled up with duties, hungry and exhausted, stopping at drive-throughs sounds much more do-able than preparing a nutritional meal from scratch. Right?
While an occasional splurge on junk food isn't likely to cause any long-term issues, making it a habit can wreak chaos on your health. Foods rich in minerals, antioxidants, and vitamins nourish the body and help avert oxidative stress. On the flip side, foods rich in processed, low-quality carbs are detrimental to the body and eventually will disrupt your wellness. 
To make healthy eating more practical, try meal-prepping. On your days off, grab fresh vegetables, lean protein, and whole grains, and cook up a few meals to stock in your freezer. Then, next time you're in a rush, pull one out before leaving for your shift.
Give yourself a break
One way to stimulate your senses is to appreciate the world around you. Stimulate your senses and mind by enjoying works of art, taking photos of nature, or going for a walk outside. You might even want to cuddle up in a duvet and enjoy the weather around you. 
Blending in with the environment can give you a reintroduced love for life. Below are some ways to lessen stress and enjoy life to your fullest: 
Get creative (paint, write, or draw)

Go to the museum
Watch a film
Stray hydrated
As a nurse, this is probably the last thing you want to hear, but trust us – hydration is everything! Doctors (yes, your bosses) suggest consuming 8-oz glasses of water every day. The Mayo Clinic further explains that an adequate intake for women is 9 cups and 13 cups for males. The good part is that drinking water doesn't have to be bland. Try seltzer or throw your favorite fruit for a splash of flavor without adding sugar. Also, use a refillable water bottle and keep it somewhere close to your workstation.
Conclusion
As a nurse, the weight of the entire healthcare system is on your shoulders, and it's not unusual to feel like a dead leaf. However, ignoring your stress and health isn't a good way to cope. By incorporating these self-care tips into your nursing regime, you can ensure you are well-prepared for whatever comes your way. We know it can be bard, but you have to buck up. The point is to get it out however you can, and in whichever way you can, just let it out, recognize it, and try to make yourself feel better. Besides, most of these tips are what you tell your patients, no? So what's the point if you can't walk the talk?